Resizing for Web using PSP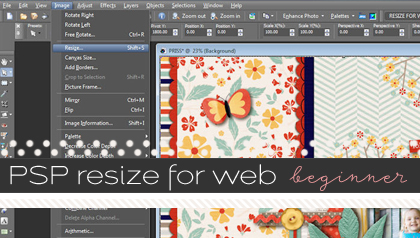 Hey everyone! Nikki here today with a little Paint Shop Pro tutorial on saving your layouts for uploading to galleries or "saving for web".
HOW TO SAVE FOR WEB IN PAINT SHOP PRO
1. Merge all the layers of your layout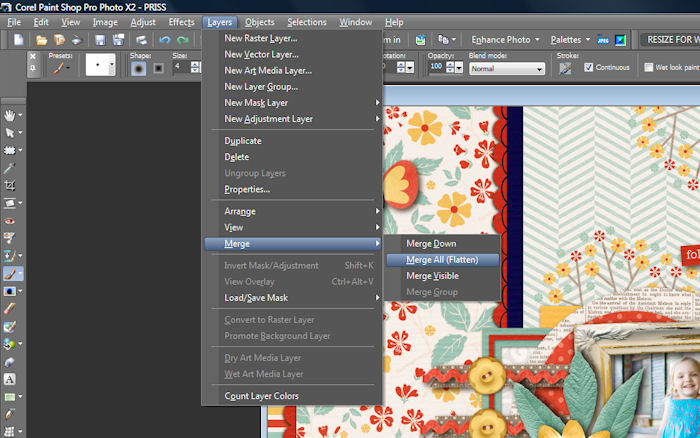 2. Next go to Image<Resize or Shift+S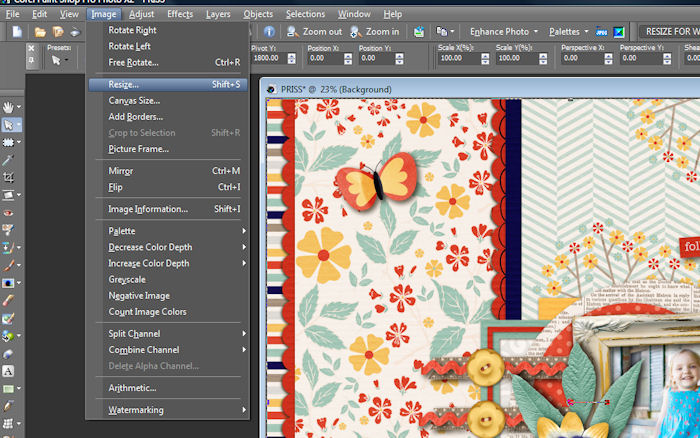 3. Under print size change the dpi to 72 and the pixel dimensions to 700×700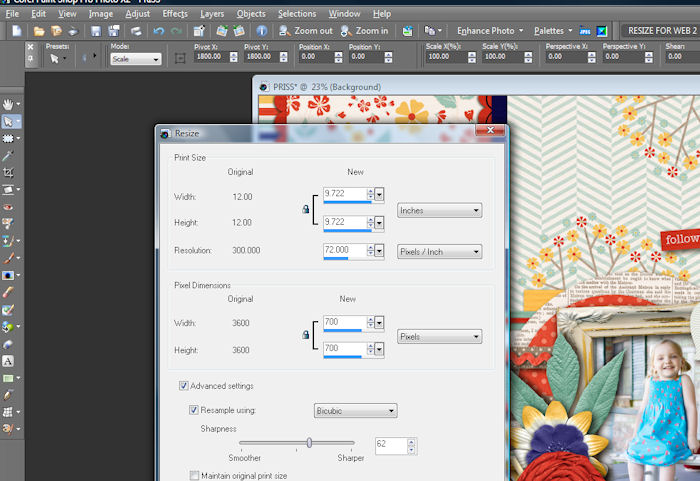 4. Now we're going to sharpen the image. Go to Adjust>Sharpness>Unsharp Mask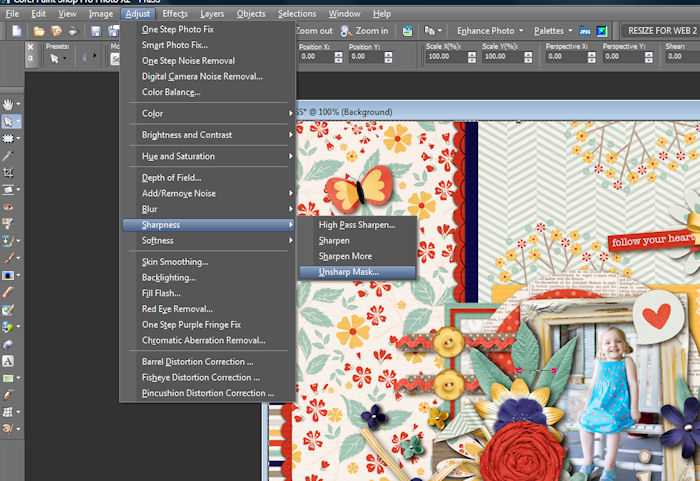 5. Here are the settings I use Radius 2.00, Strength 40, Clipping 6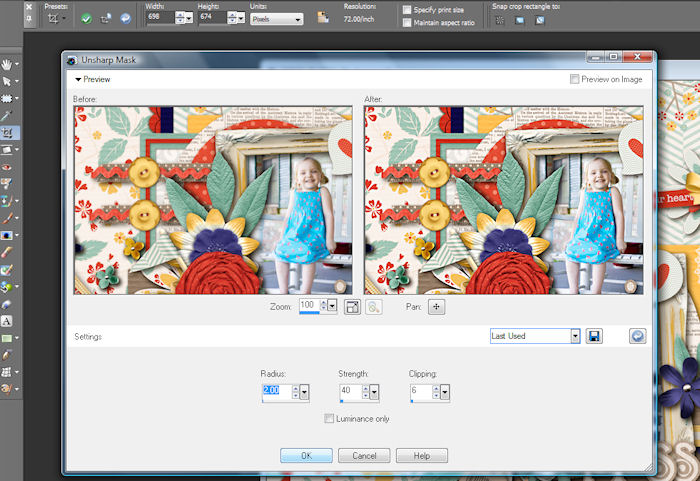 6. Now that your image is resized and sharpened we're ready to export it. Go to File>Export>JPEG Optimizer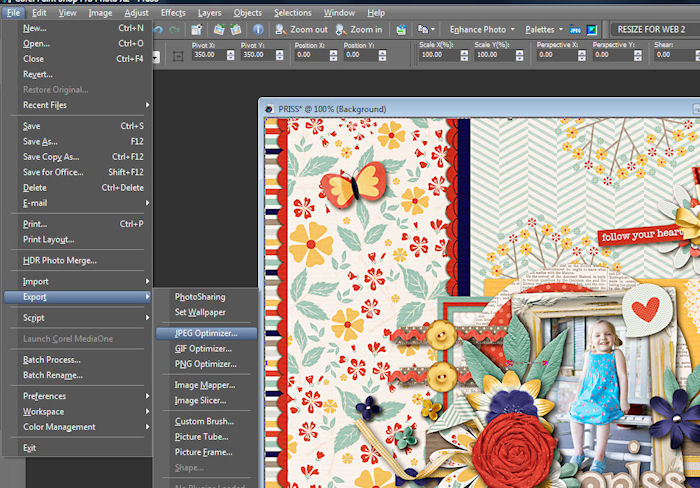 7. You want the compressed image to be under 200.0 kB – that's what most galleries allow now. So adjust the arrows beside "Set compression value:" until it's just under 200.0 kB.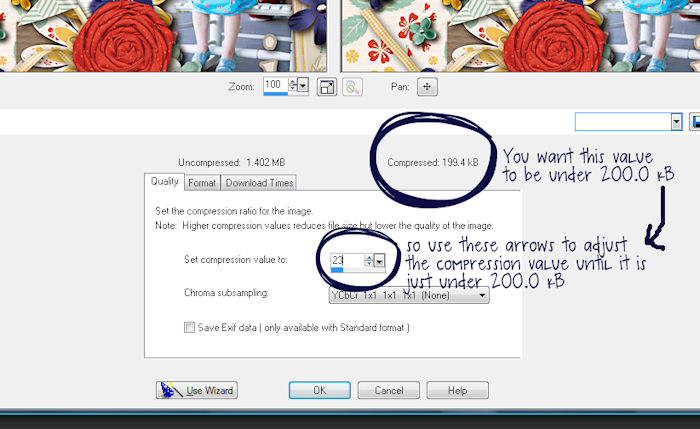 8. Now just choose the folder you want it to save to and click "save"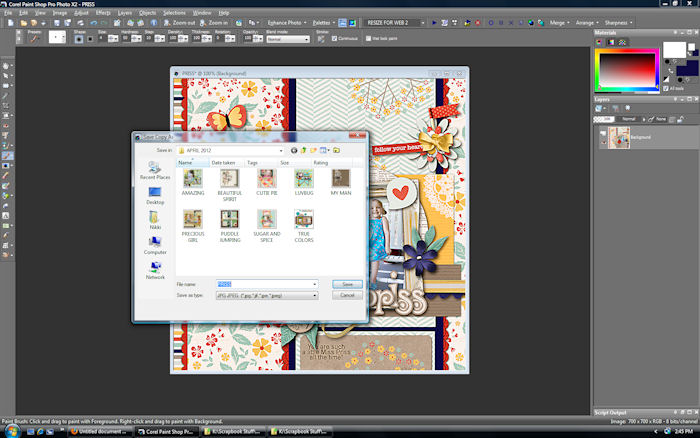 And there you have it! Your layout is now resized, sharpened and ready to upload to the gallery!