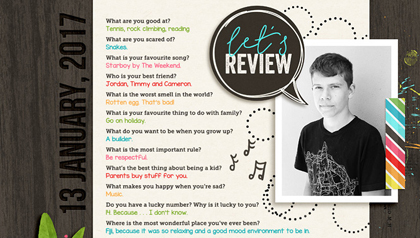 Hey Sweet Shoppers! Have you interviewed a loved one, but are unsure how to artfully put it on a scrapbook page? Or maybe you WANT to interview someone but aren't sure what questions to ask? I thought today I might share some inspiration in regards to interview type pages.
Both my kids and I love looking back on interview layouts. I find the end of the year and birthdays are a good time to sit down and ask questions, but don't let that limit you. I get my question prompts from googling online, or just make them up myself. I find I can only ask "What's your favourite colour" so many times before it gets boring, so the incentive for me is to find questions I haven't asked before, or questions that I think will result in interesting answers. Open ended questions are best. Here are a couple of sites with good examples of questions to get you started:
25 Questions to ask your child
When it comes to putting it all on a layout, I find simple is best to start with. Large blocks of type mean less fiddling with layers. These kinds of layouts come together fairly quickly. I tend to put the journalling on the page first, then design around it. Other times I might have some specific elements that I want to use. In this case I will break up the journaling and put each question/answer in a different spot. Tags, frames and journal cards are a great way to showcase your questions: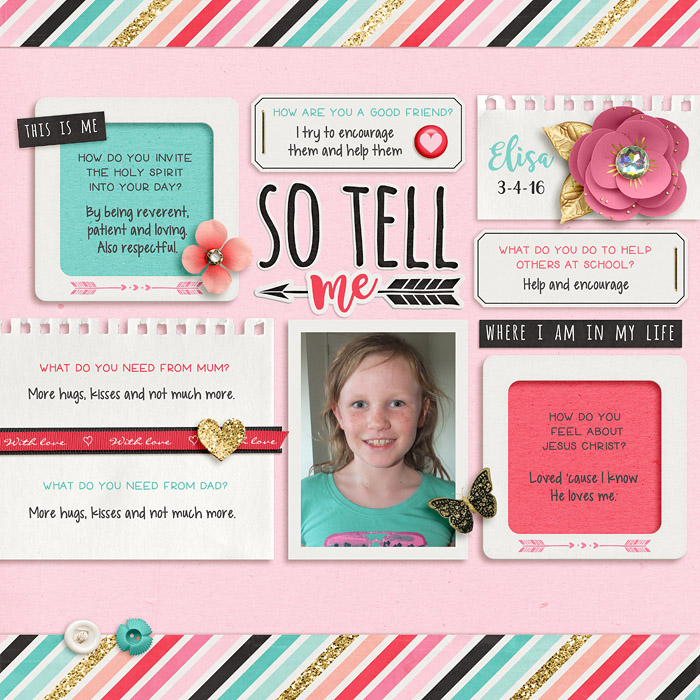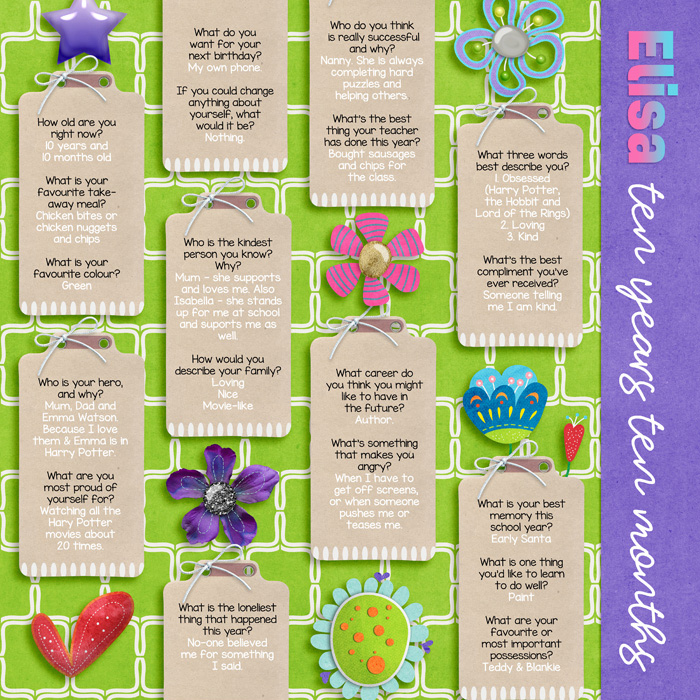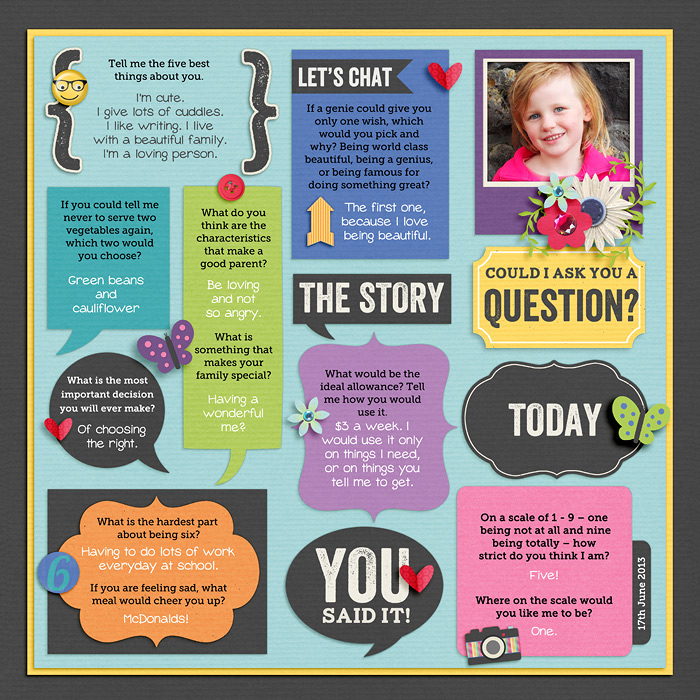 Sometimes a template or patterned paper will lend itself nicely to interview pages. Most multi-photo templates can be used for this purpose too: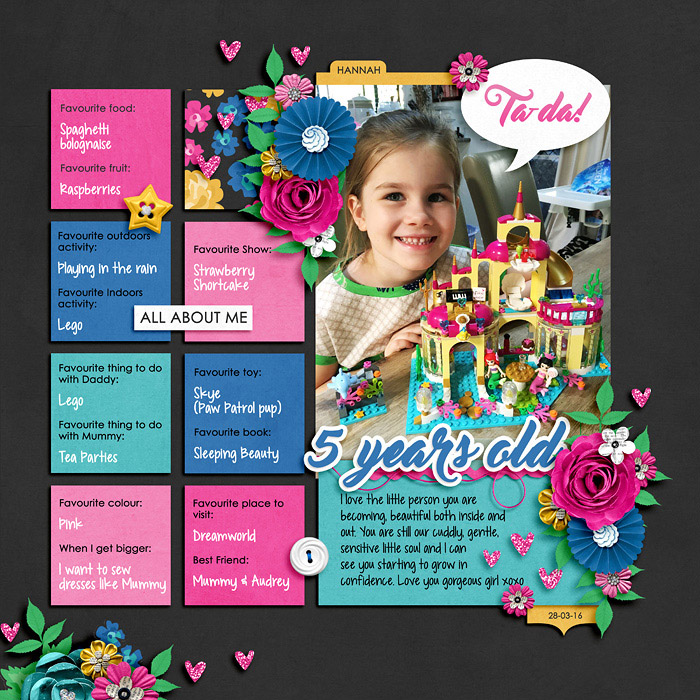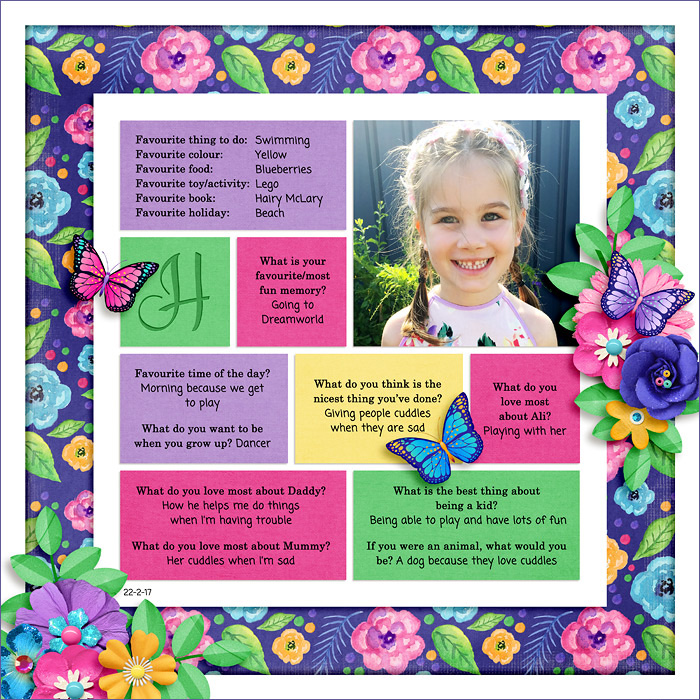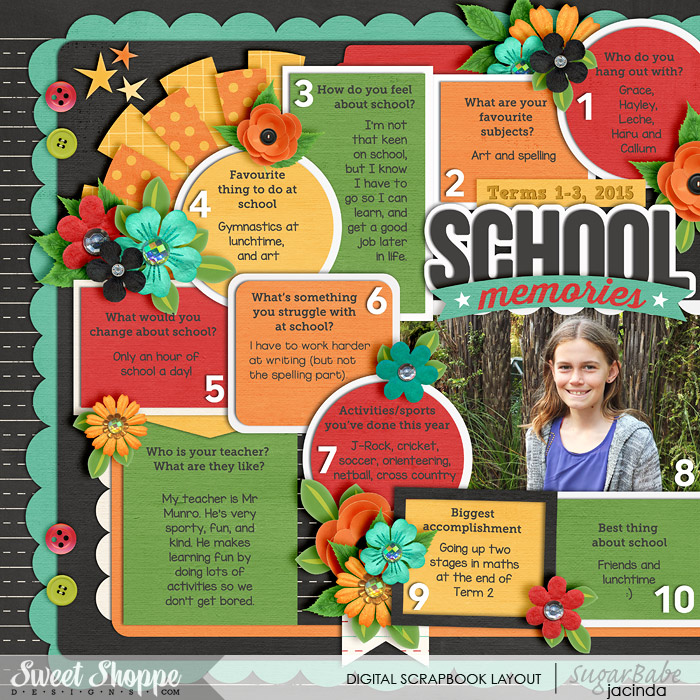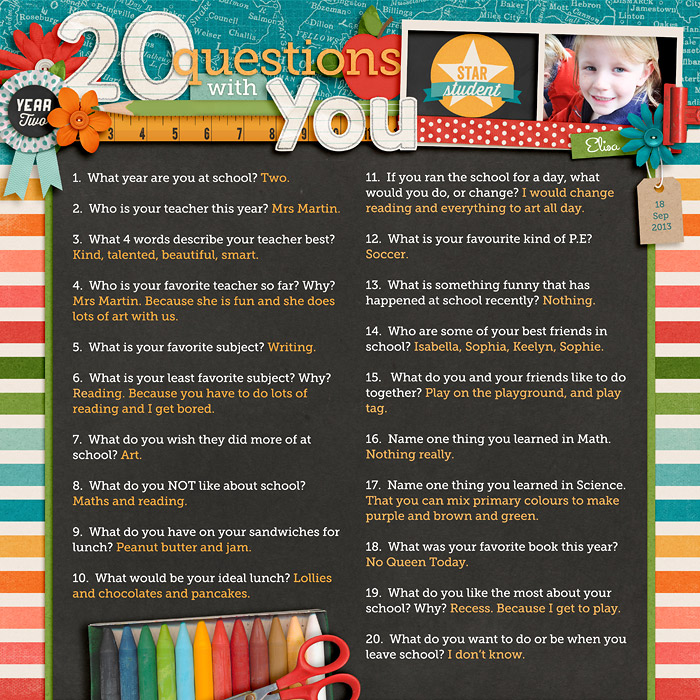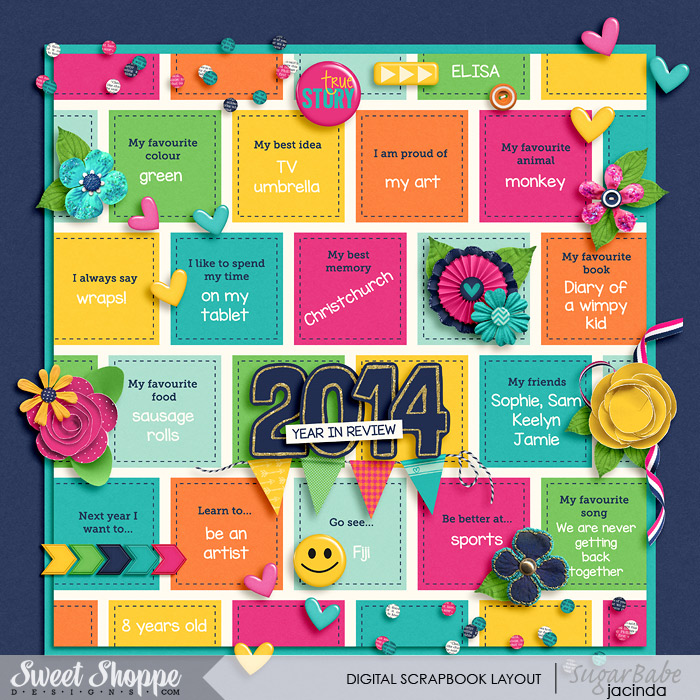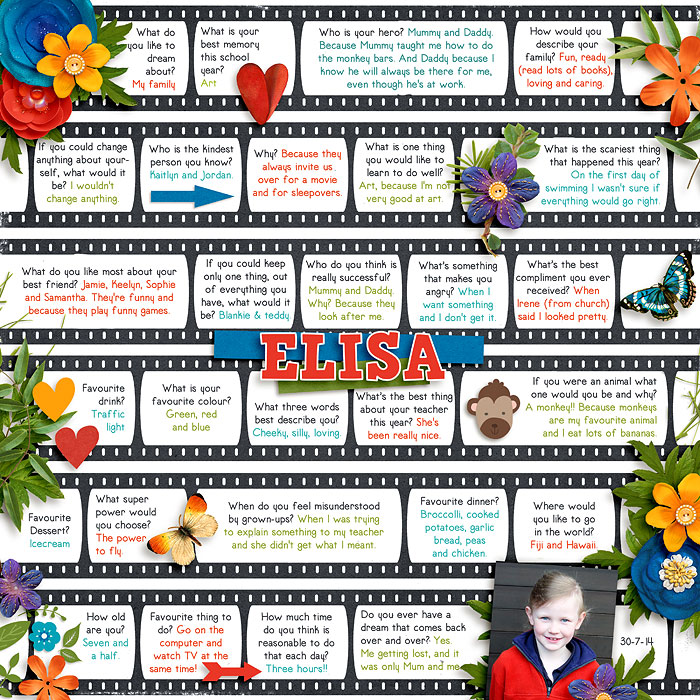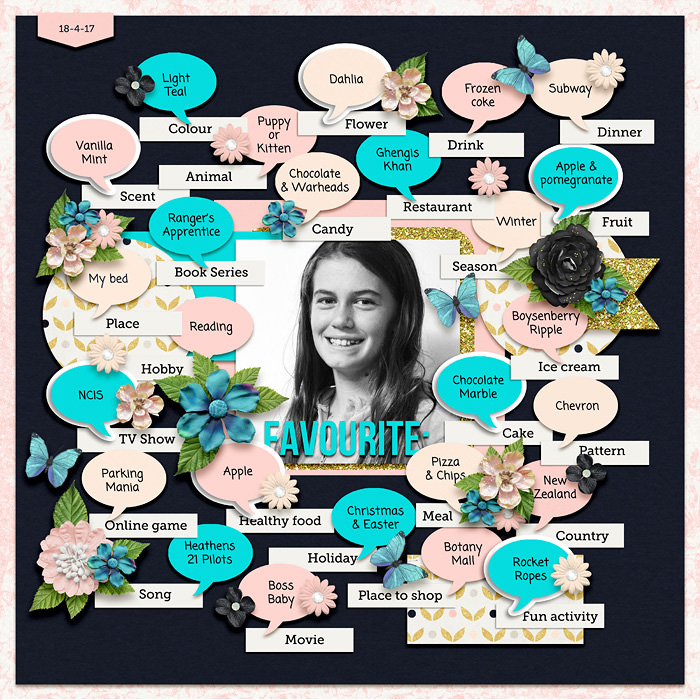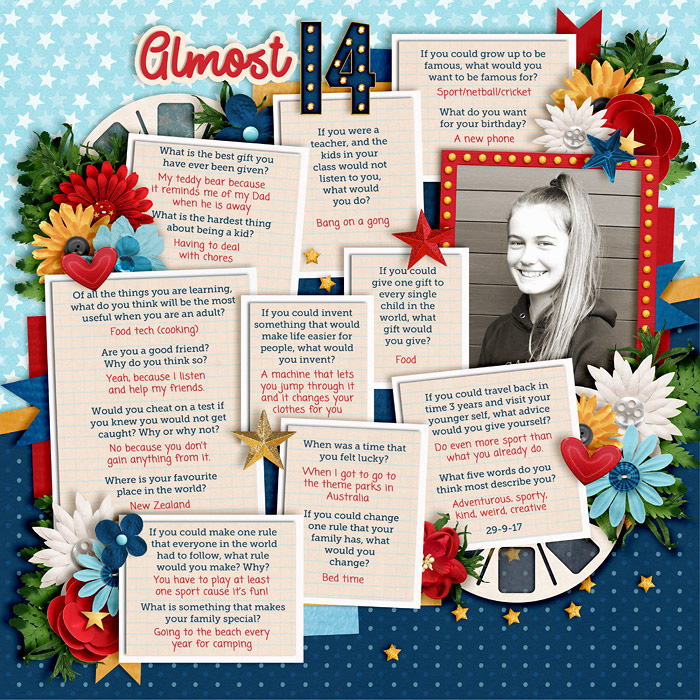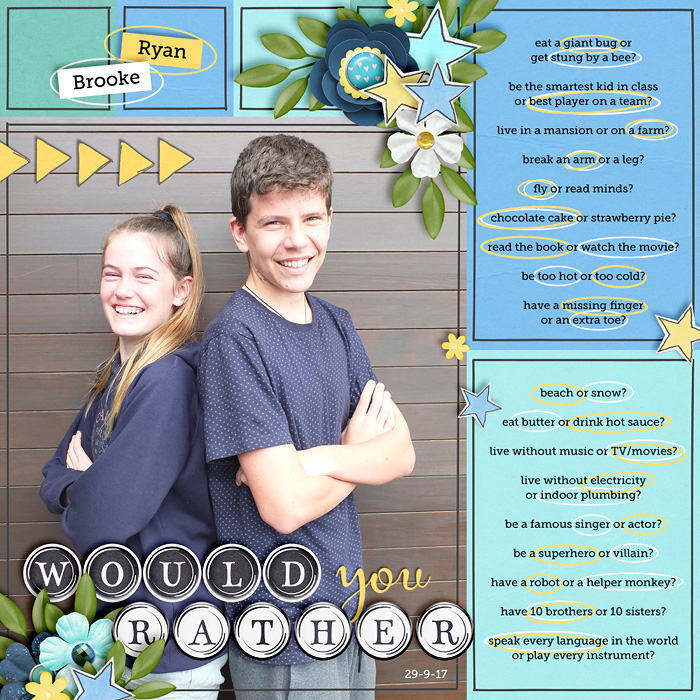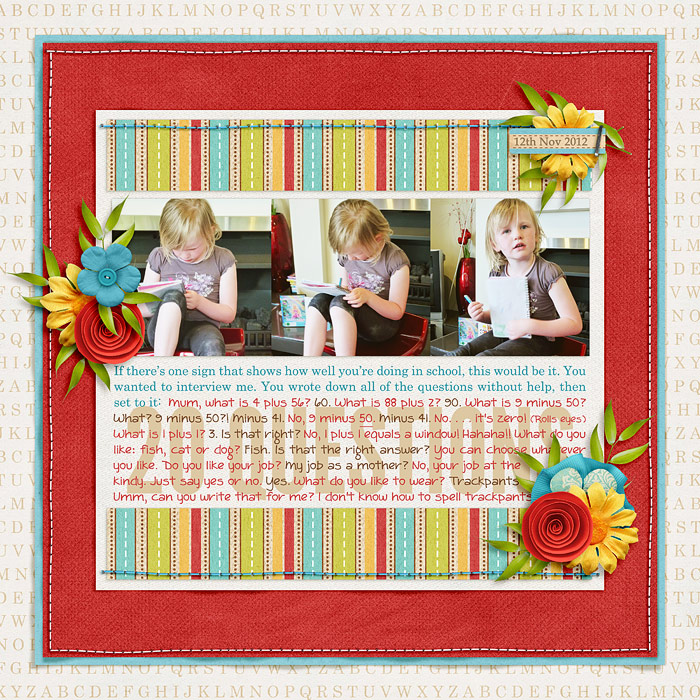 My kids love doing interviews, whether I'm the one asking them questions, or they're asking me. This last layout is my then 6 yr old making up her own questions for me.
So there you go. Lots of ideas on questions to ask, and ways to scrap interviews. Try it yourself if you haven't already, and have fun with it – I bet you'll love the end result.