Scrap Like A Sugarbabe: Keely Bostick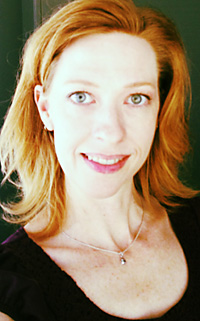 Keely is not only an amazing scrapper but she is a fantastic photographer, she manages to capture her life (and then scrap it) with such beauty and realism – no canned smiles here!  Get inside her head with this fantastic tutorial on capturing the everyday!
My Claim To Fame:
I'm very much an everyday moment kind of scrapper, I struggle with events and holidays, I'm not much of a theme scrapper unless I'm bending one to my will (insert cackle). As far as style goes, well I guess variety is mine. Sometimes I load up pages, sometimes I like things simple, sometimes I like a very realistic paper look and sometimes I lean more towards digital art or art journaling. After years and years of scrapping both in paper and digital (my true love) I've given in to the fact that more than anything I'm really driven by emotion and inspiration. I scrap according to my moods and what's floating my boat in that particular moment, from serious to silly.  My pages are a documentation of life through my perspective at that particular moment time, and yeah, sometimes I go back and think "really?!!" but I'm never sorry for the evidence. So I'd say when it comes down to it, my claim to fame is all about feelings, whether through journaling or photos or just supplies, I'm all about emotion being present in my pages.
No couples photo, no elaborate journaling or fluff, just a photo, some paper and word art and a few words from the heart.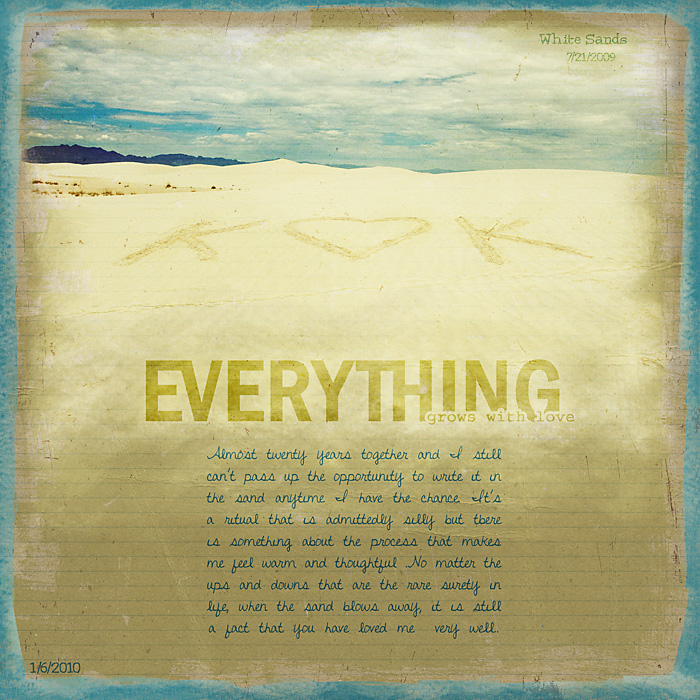 Emotion doesn't have to be all about deep journaling and gut wrenching catharsis, this is my youngest daughter and her first "love". I think this page captures what that means in her world (yep,that's marker all over hand, keeping it real ya'll)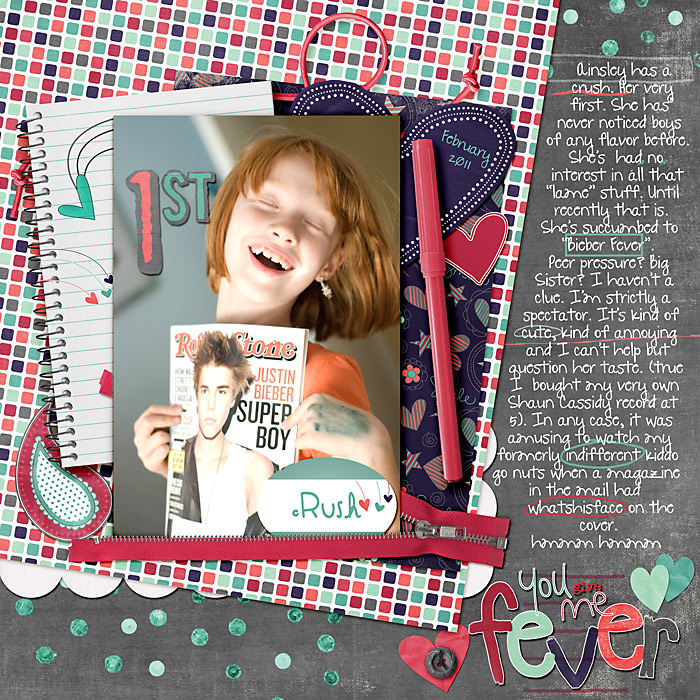 I make my pages for myself and my family. I think it's important that even though sometimes it's ugly, that I'm honest about the way I feel and who I am.  Sometimes I feel crappy, and sad, forlorn, angry and irrational. I don't wallow in it but I acknowledge it and I know that my kids know that their mom is a real person.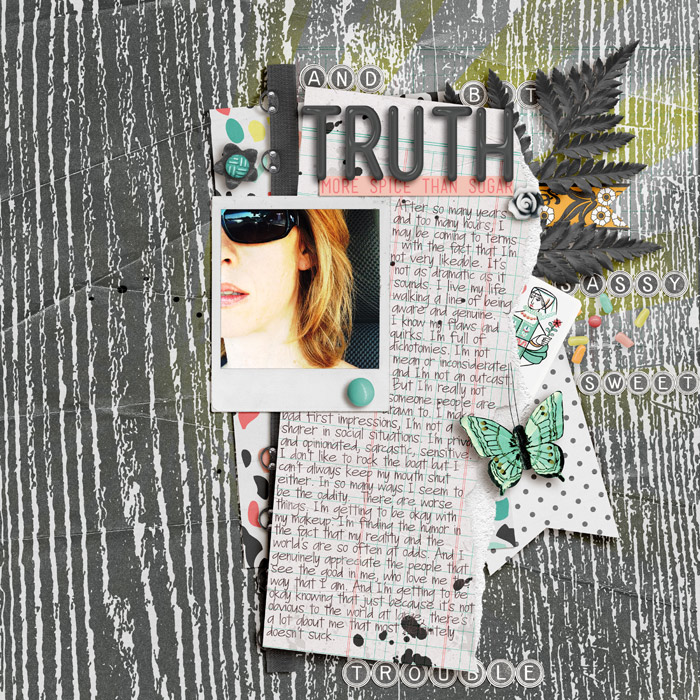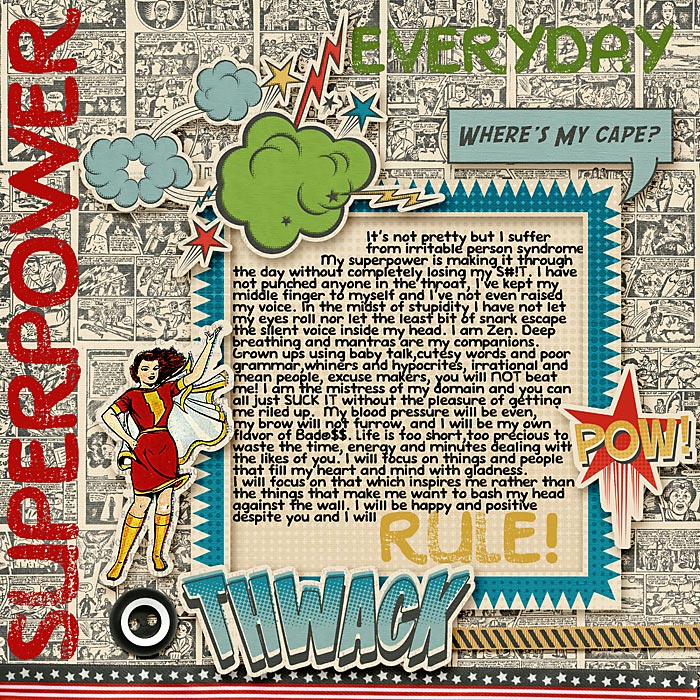 I'm the mother to a teenager. Mostly that has been a very pleasant experience so far but it's not without it's challenges. I think this page conveys the frustration that sometimes is a part of that dynamic.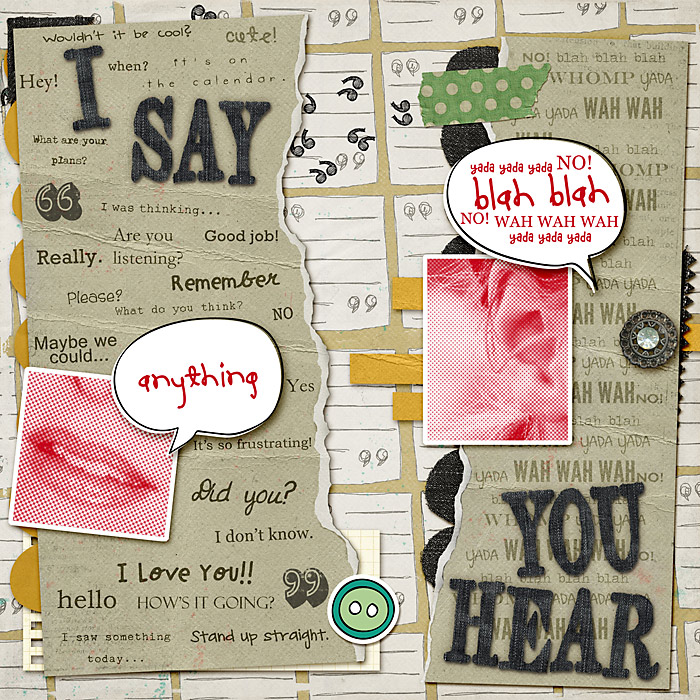 I'm a nerd, not the cool, uber-smart geeky, hipster, just a run of the mill dork, and my family is the same way. It's one of my favorite things about the people that I share my daily life with and capturing the random stuff that makes me crazy/laugh/roll my eyes, they are some of favorite kinds of layouts.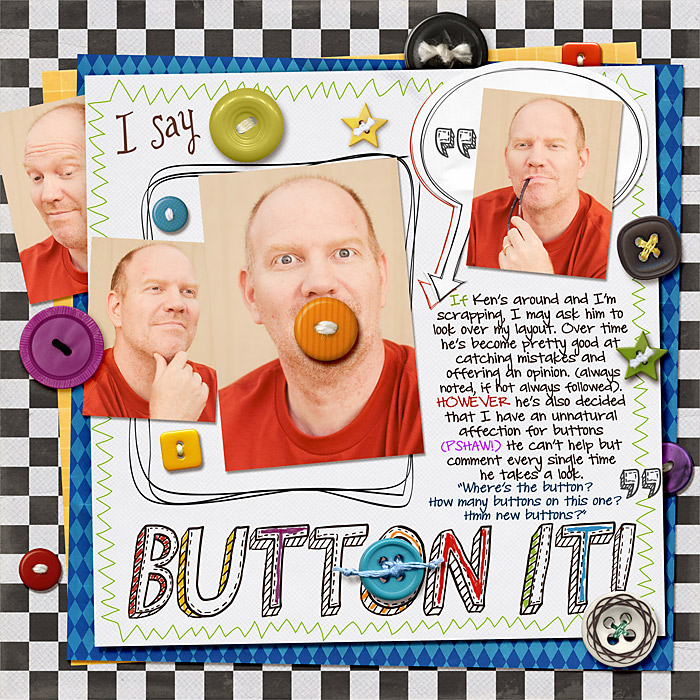 What I've Learned:
Memory is fickle, it's a fact. I've learned to write stuff down, ideas for pages, funny things my kids say or do, Oh Life, Post It's, something I can physically look at really helps, especially if you're like me and  go through bouts of scrapper's block.
I love photography but I'm not very good. My kids are older and gone a lot, they're busy. I have the worst house for taking photos, small, little natural light. I'm always feeling short in the photo department. Pictures are important but they aren't the be all end all of scrapping.  While beautiful photos can be the highlight and focus of a layout,  they don't have to be. You can make meaningful pages without photos or without the perfect photos.
Embrace imperfection. Not every page needs to be a masterpiece, take the pressure off. Experiment, learn or do something new.  Sometimes stepping out of your comfort zone, just playing around, doing a challenge, just going through the motions, even when you're not really feeling it,  they can all result in greatness, and if they don't, that's okay too.
Journal. Even if it isn't on every page, it doesn't need to be an essay, but your voice on your pages makes them special.
Avoid the trap of rules and trends.  Rules are made to be broken, trends come and go and if you're not feeling it, don't force it. The best thing you can do is to be true to yourself.