Get Connected: Follow the SSD Designers!
Rebecca provides us with a handy reference for keeping up-to-date with all the Sweet Shoppe designers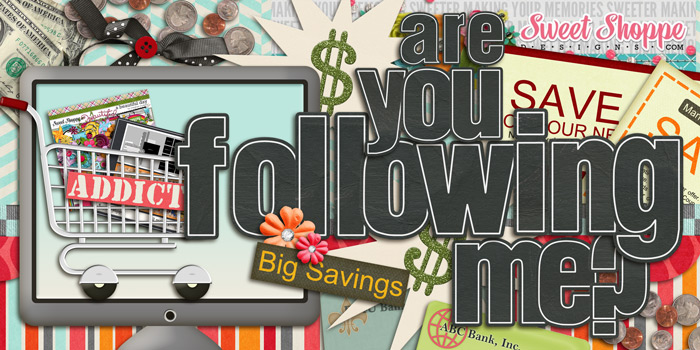 Don't miss another new release, freebie, or sale from your favorite Sweet Shoppe Designers . . . get connected! 🙂 To ensure you are following everyone, this post is a handy reference of all the different ways to connect with the Sweet Shoppe designers . . . Facebook, Twitter, newsletters, etc! Also, did you know that our very own Darcy Baldwin put together a Facebook List of the Sweet Shoppe Designers? Love that girl! And, if you would like to follow the Sweet Shoppe SugarBabes, check out the Sweet Shoppe Staff page!
Designs by Cindy Schneider
Darcy Baldwin {Fontography}
Erica Zane
Heather Roselli Designs
Jady Day Studio
Janet Philips
Jennifer Barrette Designs
Juliana Kneipp Designs
Julie Billingsley Designs
Kristin Cronin-Barrow Designs
Scrap Happiness Inside by Krystal Hartley
Lliella Designs
My Digital Art Studio (Mari Koegelenberg)
Wild Dandelion Designs by Meghan Mullens
Melissa Bennett Designs
Misty Cato Designs
Nettio Designs
Penny Springmann Designs
Shawna Clingerman Designs