In The Spotlight: Darcy Baldwin


Get I Love My Creative Team 7, an amazing set of layered templates and a font from Darcy, FREE with your $10 purchase in the shoppe between now and March 31st! You also won't want to miss checking out some gorgeous inspiration from our talented Babes featuring this fabulous freebie too. This is one special offer you won't want to miss!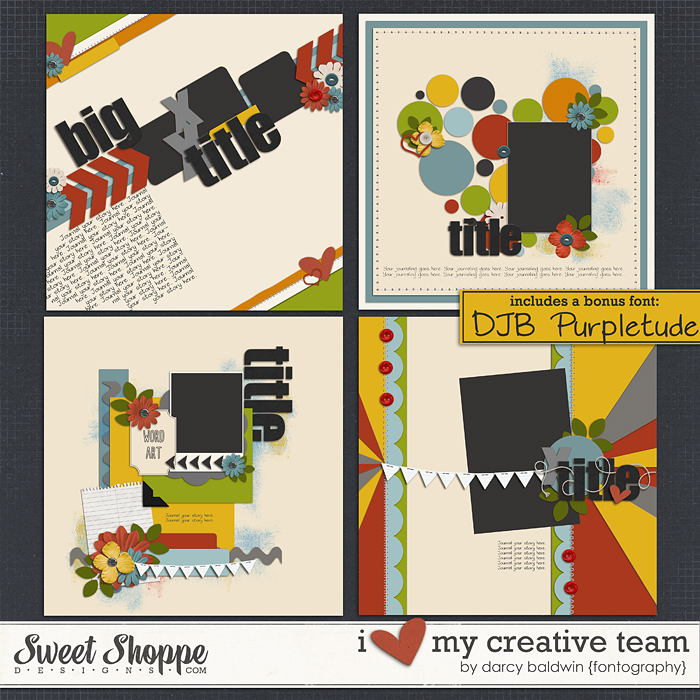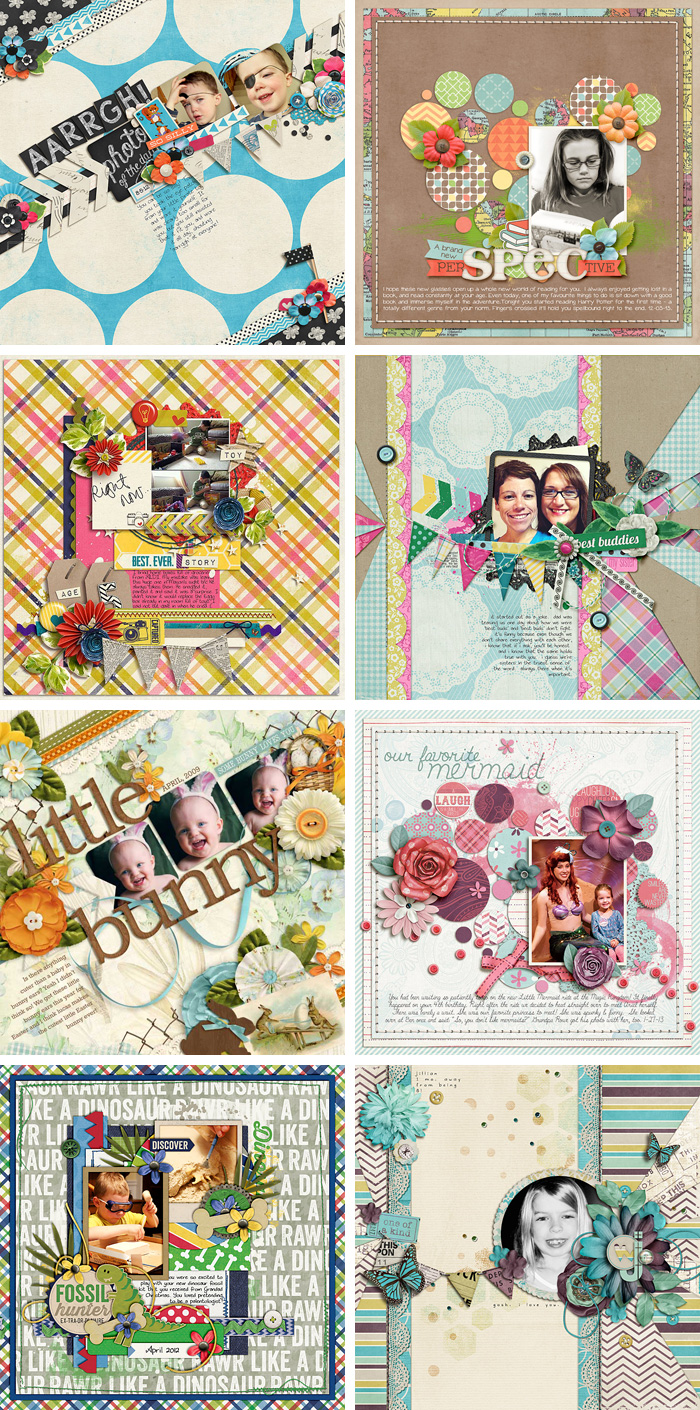 What is your current bestseller?
It would be the Yep, That's Life Stamp Bundle. With Project Life being all the rage right now, these stamps have been selling really well as they're not specific to time or place or month or day.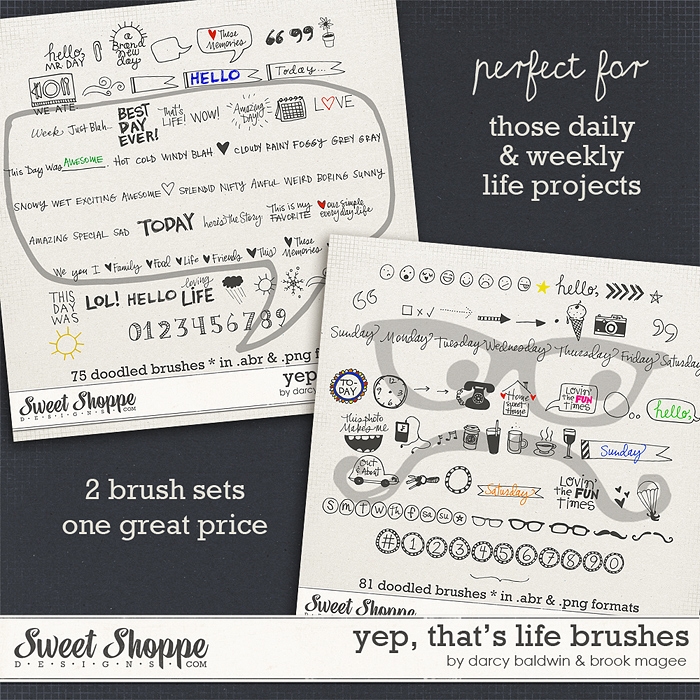 What is the product you're most proud of creating?
I could say I love Mr. & Mrs. Claus the most, but if I'm really honest with myself, I love Lemonheads because *I* drew them. I haven't an artsy bone in my body, and drawing fonts isn't my forte', but when I got the idea of the Lemonheads, I was so happy that it turned out the way it did, and use it all the time on personal projects. And when I see it used in commercial ventures, it's a secret little squeeeeee for me!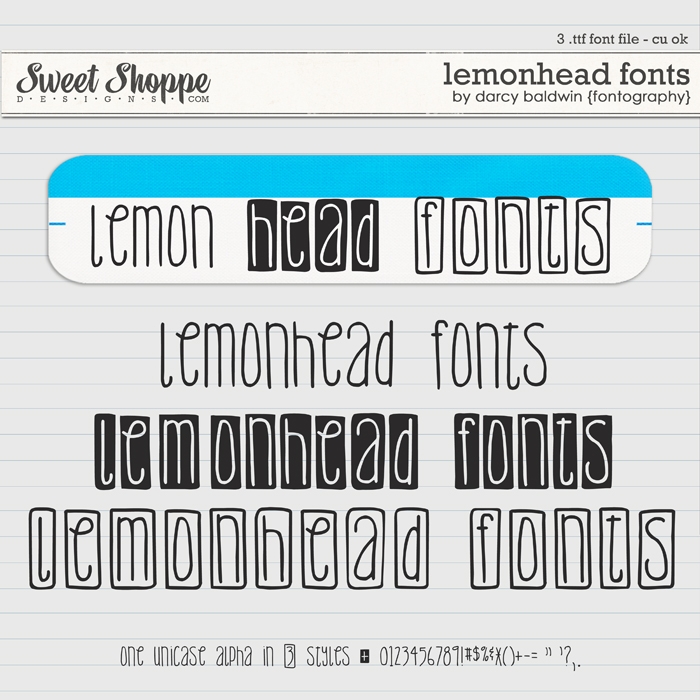 What is your favorite layout you've seen in the gallery created by a customer?
I love this layout by Amanda. Not only is it brilliant in it's design, the story is so poignantly honest about marriage that I admire.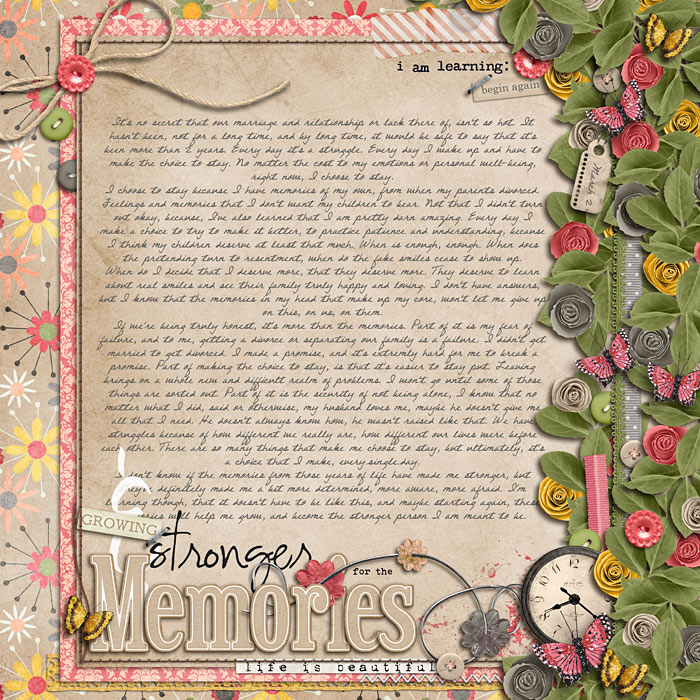 Amanda, I'd love for you to have something you love from my store for FREE! Just email Robin at admin@sweetshoppedesigns.com with your pick and she'll get you taken care of!
What do you have in the works?
I am currently working on some typwriter type fonts. I'm rebuilding a current font to look more like type, and a dirty, old typewriter tape kind of typewriter font.
Do you have a favorite hybrid project you've seen made with one of your kits? Why do you love it?
I love this weekly planner from MoodyJudy. It's so much fun to see my fonts put to use in projects like this!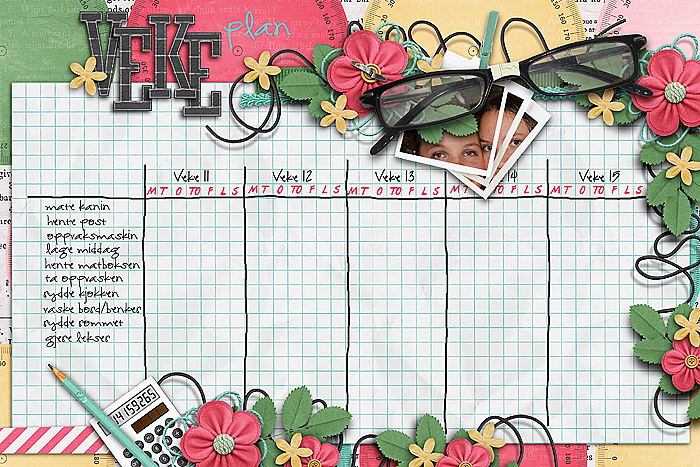 Show us some standout layouts from your creative team!
I love seeing what my creative team comes up with week after week. Here are just a few of my recent favorites…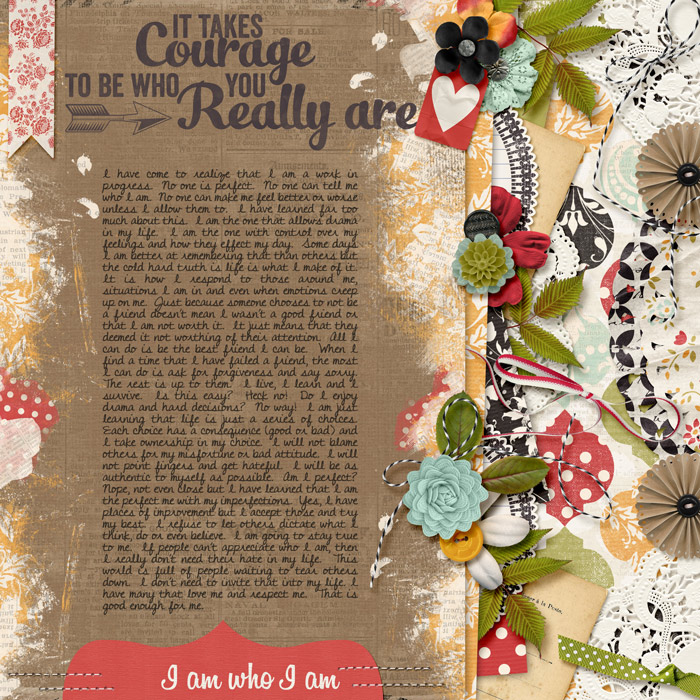 Courage by teracotta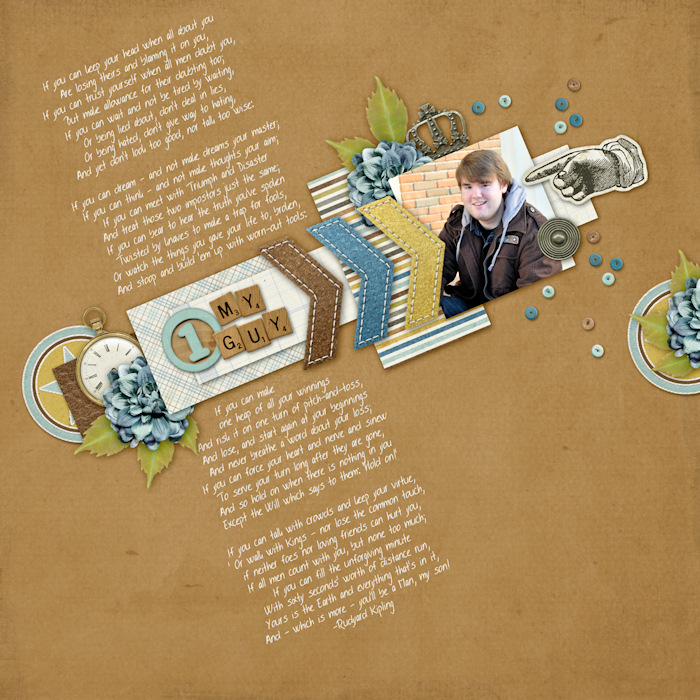 My #1 Guy by Loriebug66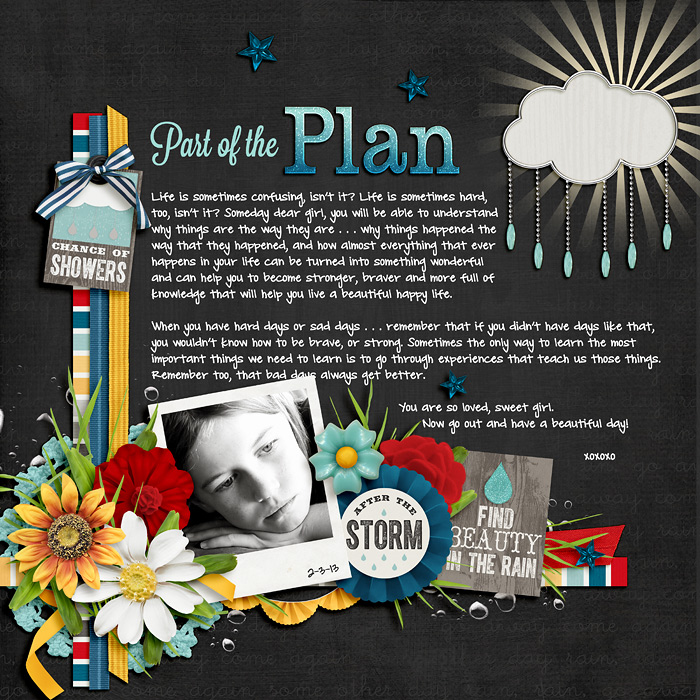 Part of the Plan by Jacinda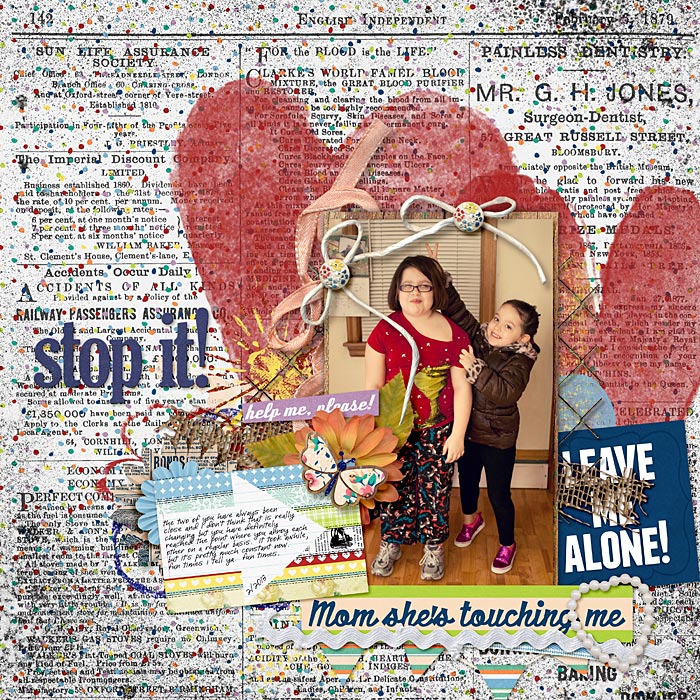 Stop It by emmasmommy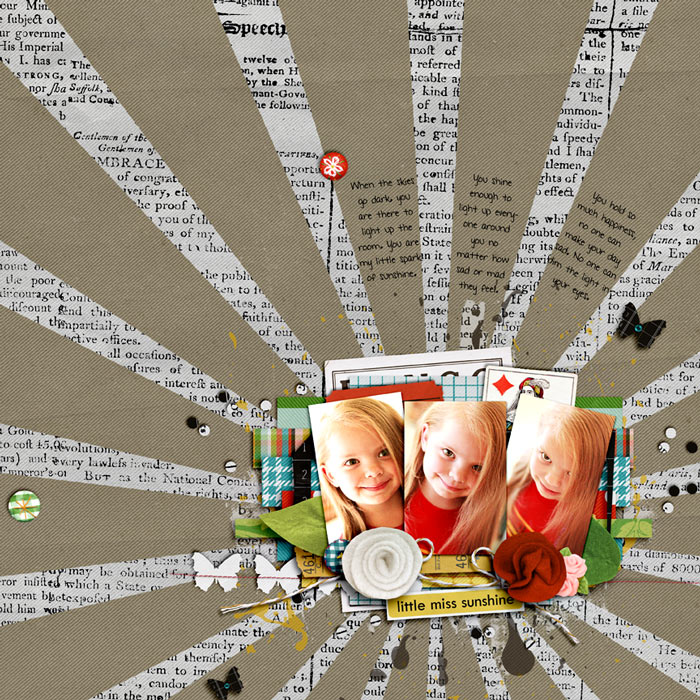 Little Miss Sunshine by milmomma
Do you have any products which you think are perfect for this month's blog theme Get Connected?
Do I?!?!!? Make it personal!! Staying connected with your family through your memories is what I'm all about ! And how best to do that? Your own font. Seriously…even now, looking at my mother's recipe cards makes me so happy to see her handwriting, and to remember, and I really wish I had something that I could add to our books from her to the boys. Our stories are written in my voice, thus my handwriting graces the pages of many of them, so the boys will be able to connect later in life, even if I'm not there. And how best to write in your children's voices than with their handwriting. It's always fun to see my son use his font on his papers for school work here!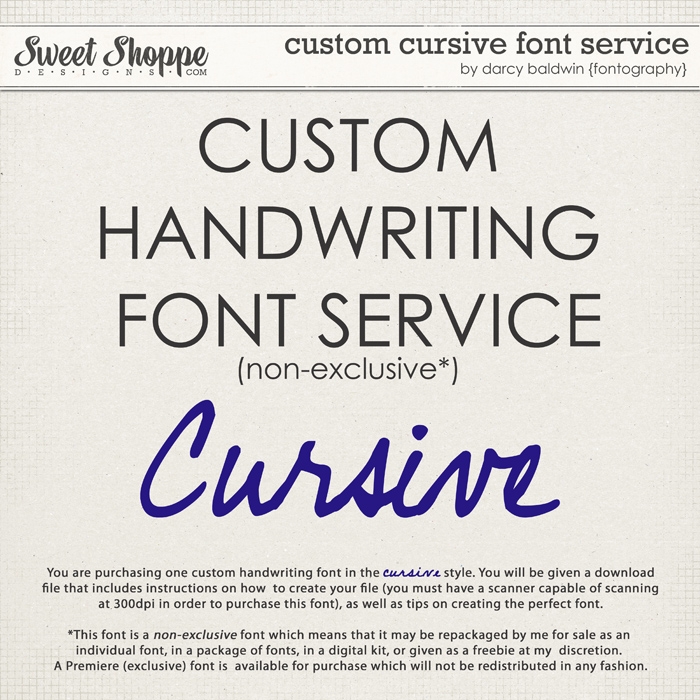 You can connect and interact with Darcy in the following ways…
Like her on Facebook!
Subscribe to her Newsletter!
And don't forget, when you spend $10 in the shoppe between now and March 31st, you'll get her fantastic I Love My Creative Team 7 templates and font absolutely FREE!