In The Spotlight: Janet Phillips


Get In The Spotlight, a wonderful trio of templates from Janet, FREE with your $10 purchase in the shoppe between now and April 30th! You also won't want to miss checking out awesome assortment of inspiration from our talented Babes featuring this super fun freebie too. This is one special offer you won't want to miss!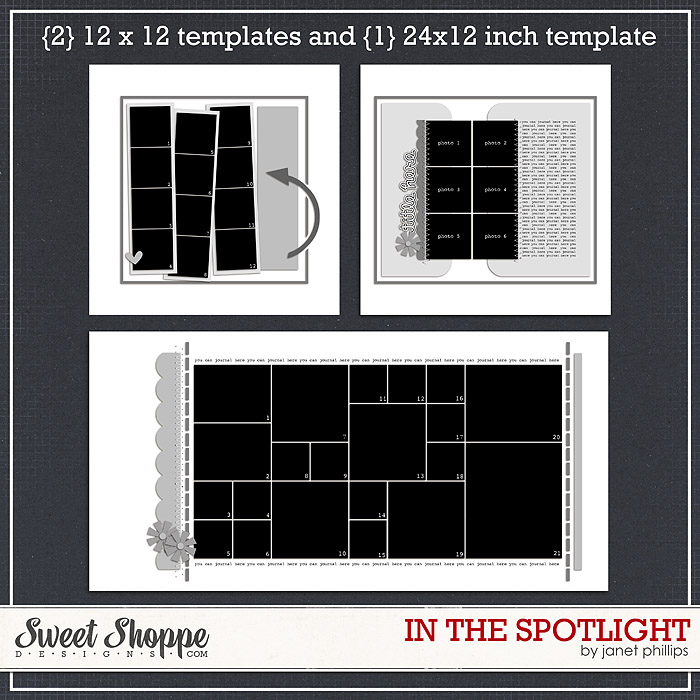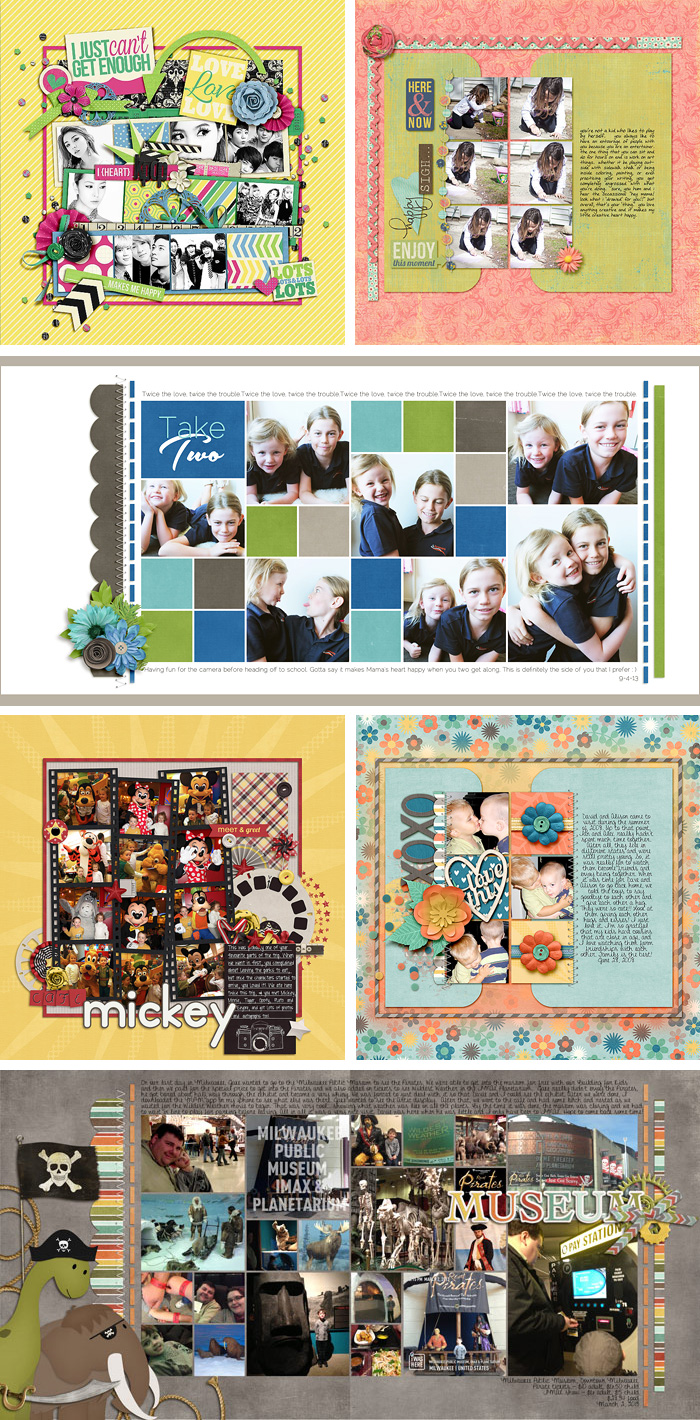 What is your current bestseller?
My bestselling product is my RING RING template.  The funny thing is, I made this about a month after I started designing templates (September 2006!) I revamped it a bit when I released it here at SSD, but after almost seven years, it is still my best seller.
My Round the Corner and 10 Things I Love templates are not far behind.
What is the product you're most proud of creating?
My goal in creating templates has always been to help scrappers. I love creating products that solve a particular scrapping problem or make something easier. So it is only natural that the products I am most proud of do that.  If I had to choose one, I would say I am most proud of my Birthday Book template set.  I think it creates a great way to document kid birthdays in a way that is fun but not too overwhelming. I think it is a book that any kid would love to have.
What is your favorite layout you've seen in the gallery created by a customer?
It's hard to choose a favorite layout since the emotional attachemnet to layouts can mean more than the artwork itself.  However, as I cruised through the gallery, I was really drawn to this layout by Holly. It's so fun and colorful!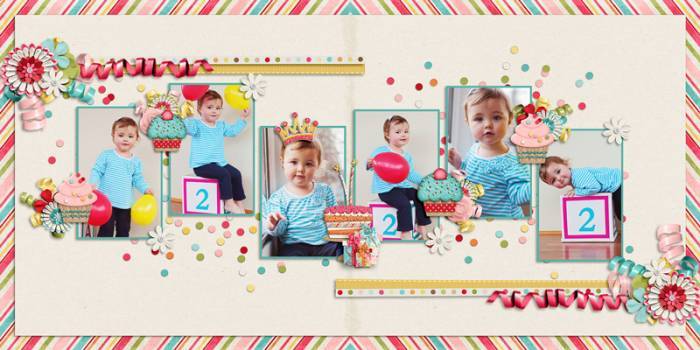 Holly, I'd love for you to have a set of my templates from the shoppe FREE! Just contact Robin at admin@sweetshoppedesigns.com and she'll get a product of your choice from my store out to you.
What do you have in the works?
I am SO excited to finally share about a project I have been working on and is almost ready to release.  About four years ago I started dreaming about ways to teach digital scrapbooking.  Many of my friends wanted to learn and as much I have enjoyed teaching them and seeing them start their own scrapping journey, I knew I just didn't have the time to devote to teaching everyone who asked.  So, I started planning to write a book that would teach scrappers.  Life got in the way and years later I was ready to start the project again, this time with a new method: videos! On May 1, right here at Sweet Shoppe Designs, I will be releasing a set of video tutorials that will take someone who has never even opened an editing program down a path of learning all they need to know to start digital scrapping. Over the last few months as I have worked on this project, I have become more and more excited about being able to share my love of scrapping with new scrappers. Scrapbooking has literally changed my life in so many ways and I am so excited for others to be able to learn and start preserving their own memories!  And as I told Robin, if my husband can learn to scrap by watching my videos, anyone can learn!
If you have ever had friends or family asking you about digital scrapping, starting May 1, you'll  have an answer.  As wanna be scrappers "Watch Me Scrap" I will teach them everything they need to know to start creating beautiful memory-preserving layouts.
Show us some standout recent layouts from your creative team!
I don't have a personal creative team so I have chosen some of my favorite pages from my talented customers and our amazing Sugarbabes.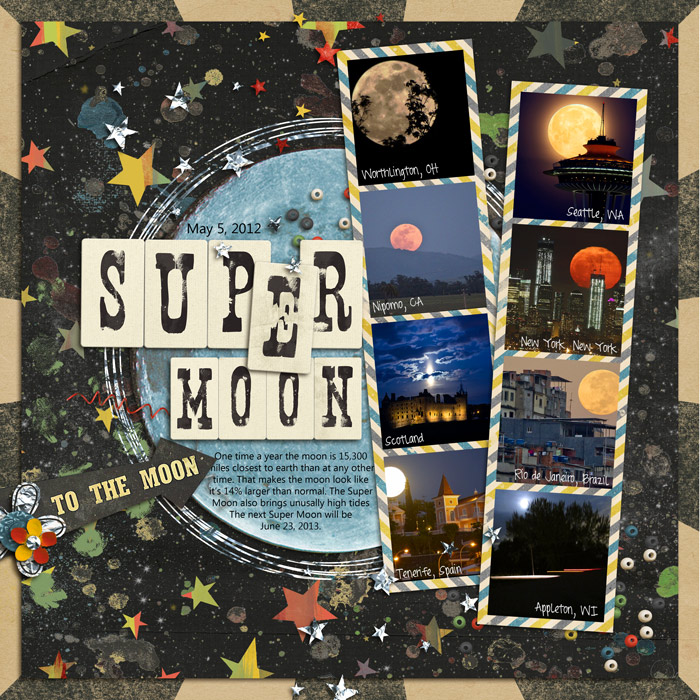 SUPER MOON by Mamabee – I just ADORE this layout.  The awesome photos, the great use of papers and elements, and the cool title work.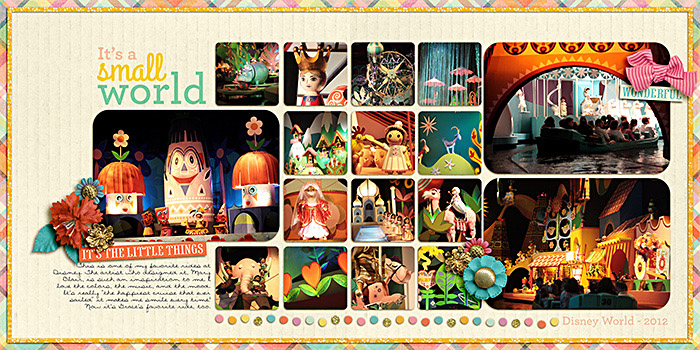 IT'S A SMALL WORLD by YepBrook – It makes my heart happy to see my 2 MANY PHOTO templates being used in the way I planned them — as a means to take an event that you have lots of photos of (but don't need an entire album for!) and get them on a page in a way that shows off the photos. Brook did an AMAZING job with this!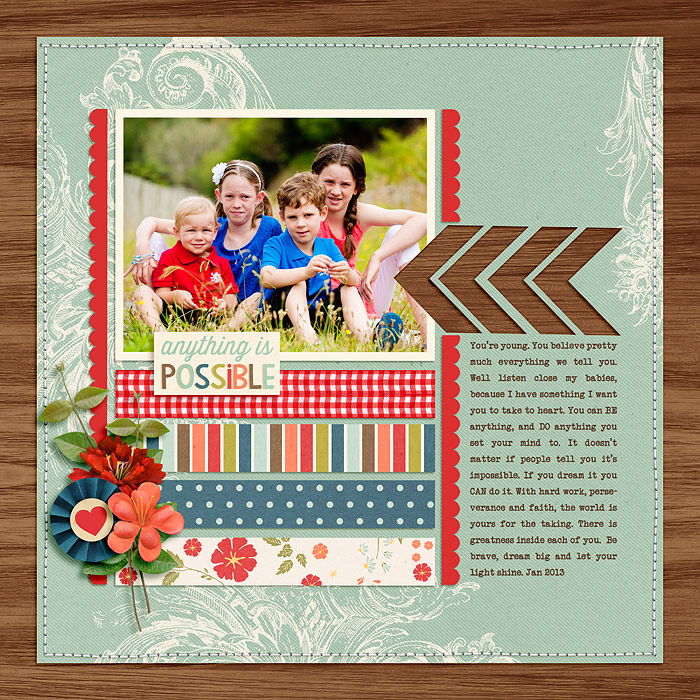 ANYTHING IS POSSIBLE by Jacinda – I always adore Jacinda's work and this layout is no exception. I love the bright and bold colors paired with the woodgrain background.  Beautiful!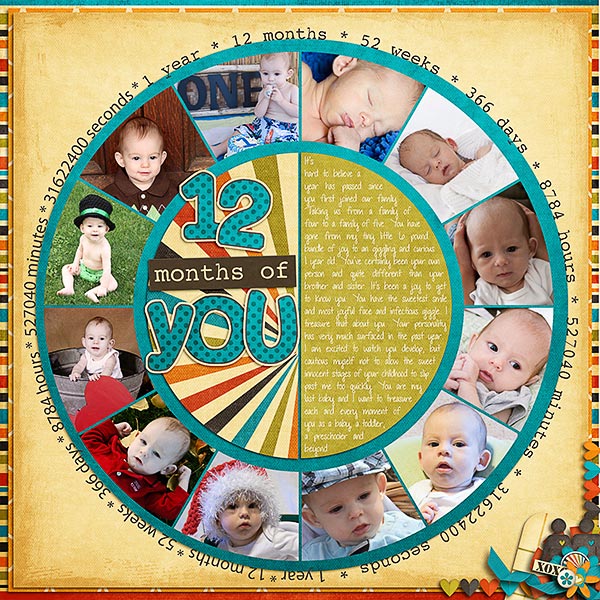 12 MONTHS OF YOU by Amber1279 – I'm partial to this layout, again because it captures what I had in mind when I created my RING RING template.  I knew when I made it that the 12 photo spots would be perfect for capturing the first year of a baby's life.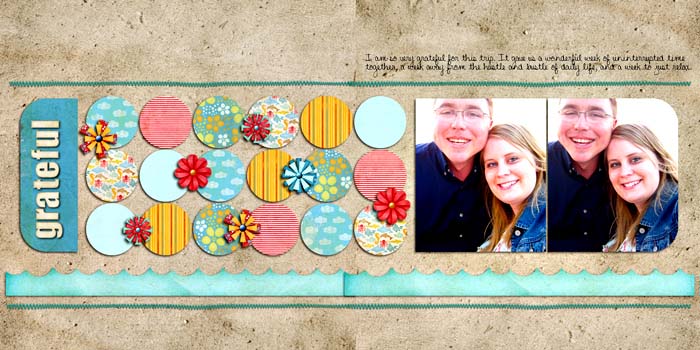 GRATEFUL by marlathrall – This is a beautiful layout.  I love how it shows off the beautiful papers in the kit whole still shining a spotlight on the photos.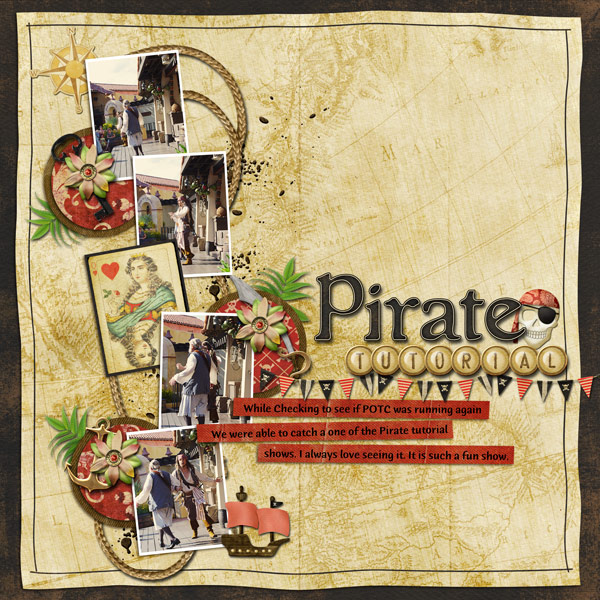 PIRATE TUTORIAL by Liriel – This layout is just so cool! The use of papers and elements just makes it feel piratey (and yes, I made that word up!)
PINEWOOD DERBY by *Celeste* – This layout makes me smile! The bright colors with the clean and simple design makes my obsession with order and simplicity feel satisfied.
Do you have any products which you think are perfect for this month's blog theme GET ORGANIZED?
Being organized is such an important part of life. I am far from being where I want to be, but I have made some progress, especially as it pertains to my scrapping.  I think that most of us have far more photos than we will ever be able to scrap, so we need to prioritize and combine when possible.  I have created a number of products that I believe help scrappers get their photos in order and into pages! I especially love my album template sets.  Creating an entire album — whether it be for a Year in Review, a vacation, or a baby book — can be intimidating.  My goal is to help scrappers not feel so overwhelmed.
9 MONTHS AND COUNTING (A pregnancy album)
CELEBRATE LIFE (A Project Life inspired template set, including planning pages)
EASY ALBUM ( A great mix and match template set that gives you 25 different page combinations). There is also a second version.
JUST THE BASICS (A bare-bones album set that helps with picture organization but leaves the fun of paper and elements to the scrapper). I also have a second and third set.
After reading our interview above, I think you'll agree that Janet is an absolute gem of a person and an incredibly talented designer. We are so lucky to have her on our team. Don't forget, when you spend $10 in the shoppe between now and April 30th, you'll get her awesome template set, In The Spotlight, absolutely FREE!