Lydia introduces our April Blog Theme . . . and a bonus challenge
It's finally spring here in my part of the world. We are enjoying the sunshine, warmer weather, and afternoons at the park. Ahhh . . . I love it!
This time of year always makes me want to do some deep cleaning and get my house in order. I think I'm pretty normal in that regard. There's just something about spring that makes you want to freshen up all areas of your life. I even got a good start on my spring cleaning by clearing out my closet last weekend. It felt so good to get rid of some old things that I don't need anymore. And, every time I've walked into my neat, clean closet this week . . . well, it just feels good.

We'd love it if everyone in our wonderful community could have that same good feeling . . . free of clutter and feeling organized. So, this month on the Sweet Shoppe blog, our focus is going to be on organization and spring cleaning. You'll find posts about organizing your scrap supplies and fonts, organizing your time, recycling and repurposing, and so much more, including plenty of layout and product inspiration. Be sure to take an occasional break from your own organization and cleaning projects this month to see what the Sweet Shoppe staff has in store for you here on the blog.
To kick things off, take a look at our image board below and then read on to learn how you can earn a bonus point for your April Challenge Portfolio.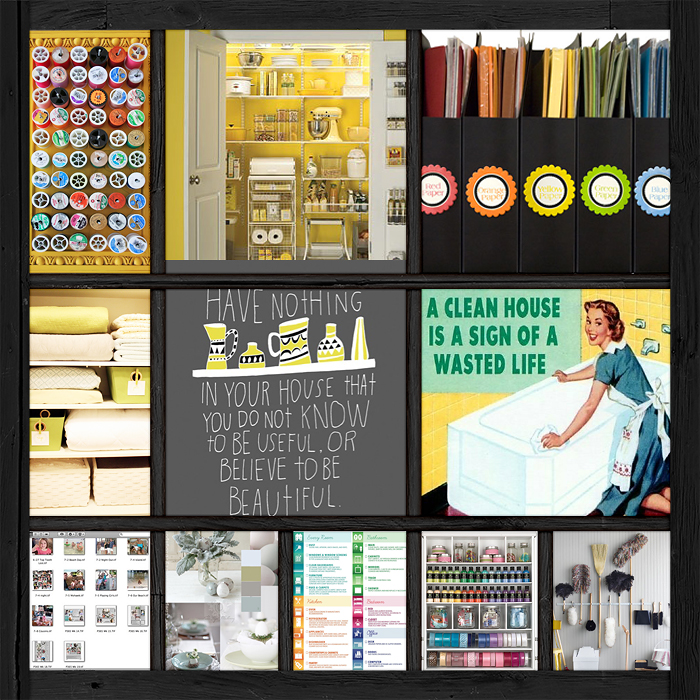 Blog Bonus Challenge: Earn 1 bonus point for your April Portfolio by using the image above as inspiration for a layout of your own. You can use anything from the image . . . the grid design, the colors, or something about one of the individual images . . . as your inspiration. Then, upload your layout to the Pinterest Portfolio Challenge Gallery and list it as a Blog Bonus Challenge in your tracker post.
Thanks for stopping by, and have a fantastic day!