It's that time again!  This week MissKim is being spotlighted!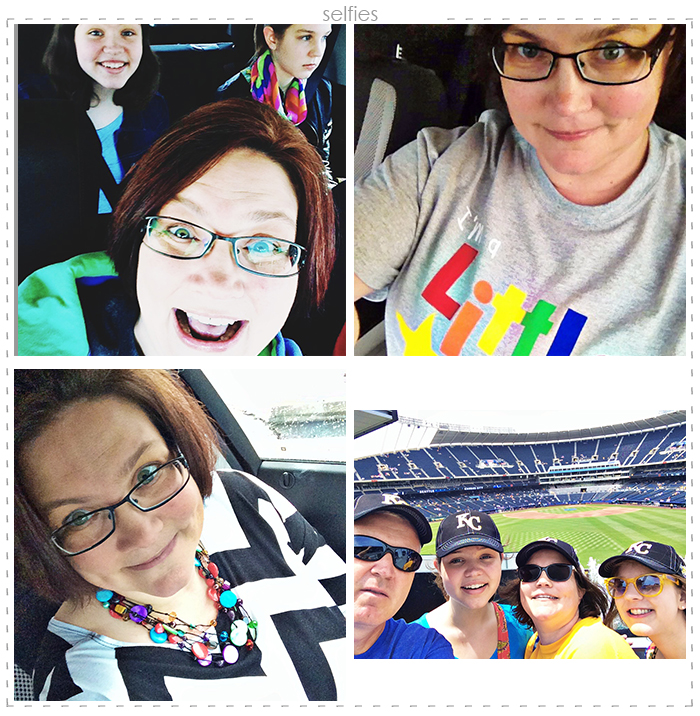 I think selfies are the best thing ever invented. Forget the internet. I love the selfie. I spent years when my children were very young hiding from the camera and now that my kids are older and leaving the house, I am all about getting me into the picture. My life motto is "have fun" and selfies also help me to remember that I'm doing that just as much as I can.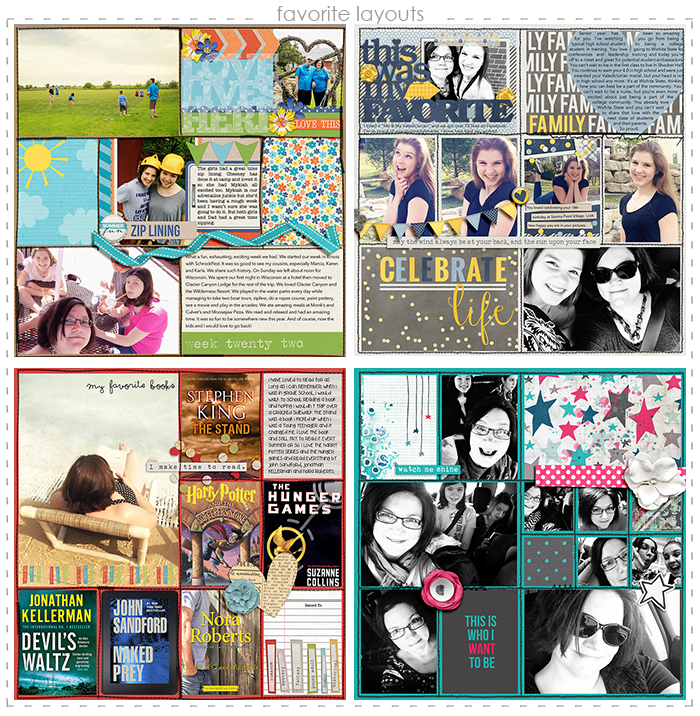 I am a pocket scrapper and I love filling up pockets. I chose my four most recent layouts that make me smile.
1. 2014 Week 22: I chose this layout because it's one of my weekly pocket layouts and I think it shows how I use the weekly layout to capture a glimpse into our lives. This layout happens to feature photos from our vacation but it's very much in the style of my weekly layouts. I love to love the extra touches and layers to each week. I also love my week in review journaling card. I love taking the time to sit down and write that up at the end of every week.
2. Celebrate Life: This one is one of my all time favorites ever. My daughter graduated from high school this year and I just love all the happy photos of her. I also loved pulling this all together and adding all kinds of details. This layout more than any has shaped where I'm going with my pocket scrapping style this year.
3. My Favorite Books: I've kind of made it my mission this year to use pocket templates for more than just a weekly scrapbook project. I did this one for a Think Outside the Box challenge, but I love that I have this little glimpse into my passion for reading and yet I fit it all in pockets.
4. Who I Want to Be: I chose this layout because it shows off my love of the selfie. I like the pop of the black and white photos against the turquoise and hot pink. I like to see myself happy and smiling. It's just a fun layout.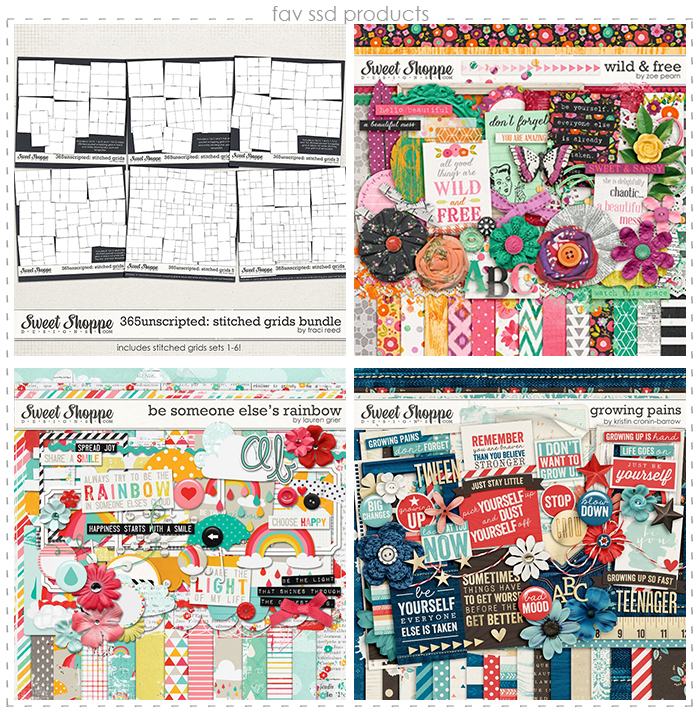 1. 365 Unscripted: Stitched Grids Bundle by Traci Reed: I use Traci's stitched templates for almost every pocket layout I do. They're my starting point.
2. Wild and Free by Zoe Pearn: I love bright, happy colors and I think I love this so much because when I think of Zoe, I think of soft and pretty and this was so unexpected from her. Just looking at it makes me smile.
3. Be Someone Else's Rainbow by Lauren Grier. I love the sentiment behind this layout. I had the chance to hear Maya Angelou speak years ago, and when she passed her quote about being the rainbow in someone else's cloud really resonated with me.
4. Growing Pains by Kristin Cronin-Barrow. Seriously? How could a mom of two raging teenage girls not love this kit? I love the blue/red combo and I positively love all that amazing word art. Kristin scores again.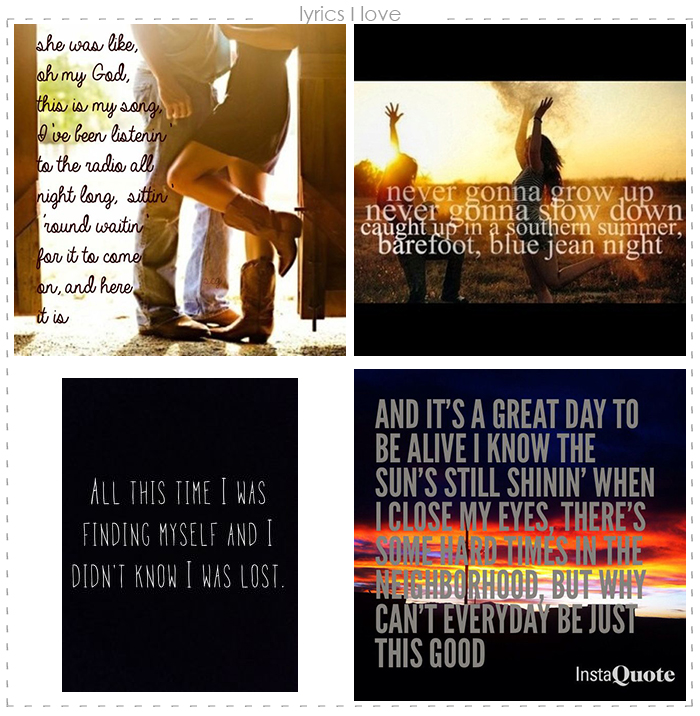 I teach prekindergarten special education for students with low incidence disabilities like autism and intellectual delays. One of my favorite parts of my job is singing… lots. We sing to start the day, sing when we transition, sing to say goodbye. And me? I sing my way home. Here are some lyrics from my favorite songs at the moment. Honestly? Never underestimate the therapeutic power of driving and listening to very loud music.
_______________
Don't forget to check back in with us next Sunday and every Sunday after that as we put the rest of our incredible Babes and community members into the spotlight. Each of them have such quirky personalities that I'm positive each week will bring new surprises and special treats that we can't wait to share with you!