Take Out Tuesday: Clean Photocluster
Good morning, everyone!! I have a great new, clean & simple photo cluster for you all!
I'm finding myself moving towards a clean layout style lately. My style varies depending on how much time I have, how much I'm trying to accomplish, and what my focus is at the moment. In the last few months, my scrapping time has decreased dramatically, and I find myself focusing on stories and photos. The clean and simple look has been what I've been gravitating towards…whether that it allows me to focus more on the story and photos, or because I really want to maximize my scrap time. We also find, looking back in our albums, that those are the kinds of layouts my boys enjoy more…the focus is on THEM! LOL
So..to help you out on your scrapping journey, a clean and simple photo cluster that you'll be able to customize to fit whatever way you scrap now!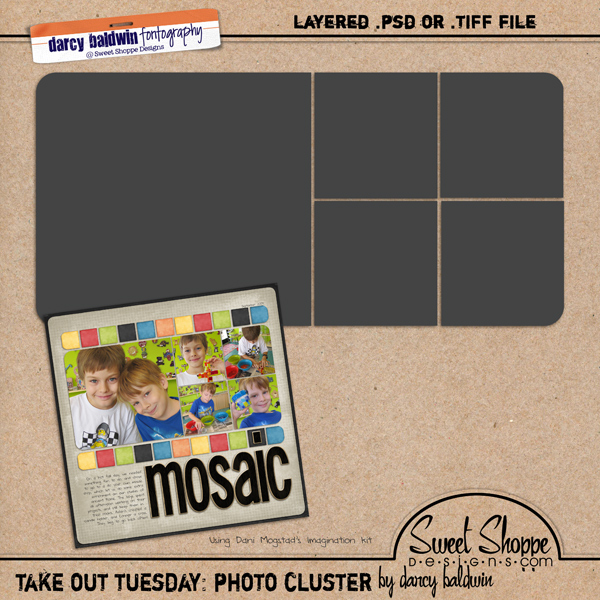 Here are some samples of the cluster in action!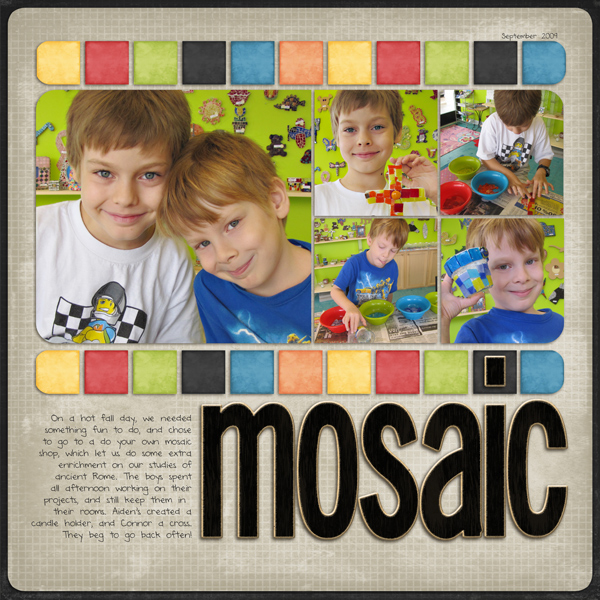 by Darcy Baldwin
and some samples by my Creative Team: