Hybrid Teacher Gifts You Can Make from Digital Scrabpooking Products
Darcy shows us some awesome hybrid teacher gifts you can make from Digi products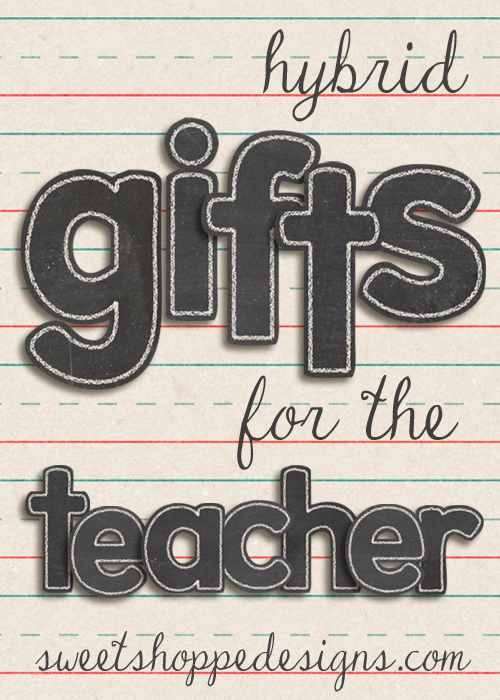 It's a new school year, and it's never too early to begin thinking about teacher gifts! They can be for:
Good luck with the new school year!
Thanks for all you do! (Teacher Appreciation Week)
Merry Christmas!
Happy Birthday!
Thanks for a Great Year!
But how, exactly, do you make gifts from products from a digital scrapbooking kit?! You go hybrid, of course! Hybrid scrapping/crafting is the art of combining digital products that you print out from your computer with physical products you might buy from a store. The piece may be as simple as a greeting card, or as intricate as a whole birthday party decorating scheme. But how do you bring that idea to a teacher's gift? Why, with great ideas from our Sweet Shoppe Designs gallery!
This last project took a physical calendar which was then painted, and scrapbooking paper and elements were printed out and added on to adorn and make it so cute!
What can you think of to make for your children's teachers this year?
Check out our Hybrid Tutorial Section for great tutorials on how to incorporate hybrid crafting into your scrapping. We also have an array of hybrid templates, cutting files and other products for you to create your own gifts from.