Featured Designer – Kelly Bangs
It's that time again!  We have a new featured designer, Kelly of Kelly Bangs Creative!  As you know, our fabulous designers are celebrating some of our most memorable days in our new A Day To Remember series of goodies! A Perfect Day in Vermont is Kelly's contribution to the series and will be fantastic for all those fall photos or if you're planning a trip to Vermont!! Or if you live in Vermont, I'm not Let's take a peek as this sweet collection!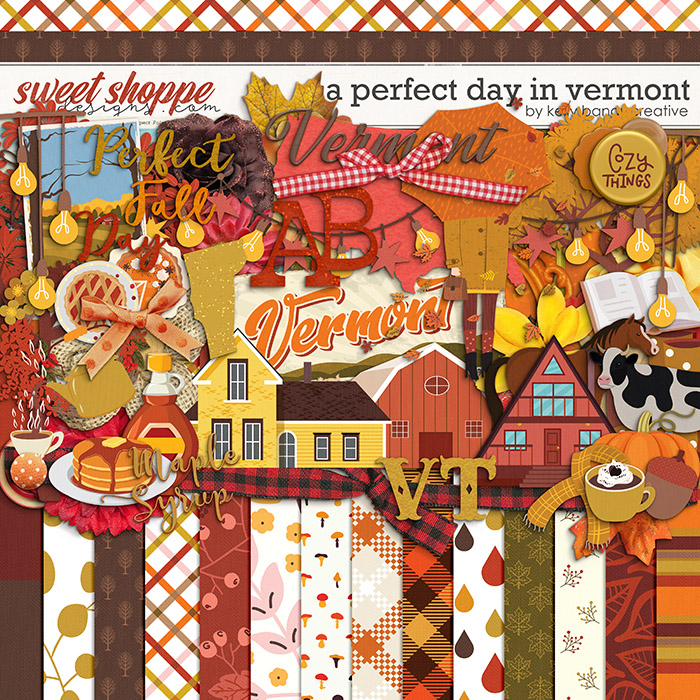 I don't know about you all, but I love a kit with fall colors!  Even though I can never seem to take enough photos to use them, they are one of my weaknesses!
We always send our designers some fun interview questions so we can learn a little more about them, so let's see what Kelly had to say.
What is your favorite way to spend a day?
My favorite way to spend the day is working! Crazy, right? I absolutely love what I do, and it's what I want to do. My boys are older and more independent now so I have lots more time to devote to work.
Is designing your only job, or do you work outside of designing?
Designing and illustrating is my full time gig. I design for a few different avenues… for Sweet Shoppe, myself (my website), for Illustrated Faith, for my monthly membership, and I have a special new gig that I'm not allowed to share yet, but I am beyond excited about it and working hard on my first assignment!
How did you get started designing?
I went to school for graphic design. After graduation I worked at a newspaper, a church, a few print companies and eventually for myself!!
Do you have any pets?
I have a cat and dog and I'm allergic to both! Lol!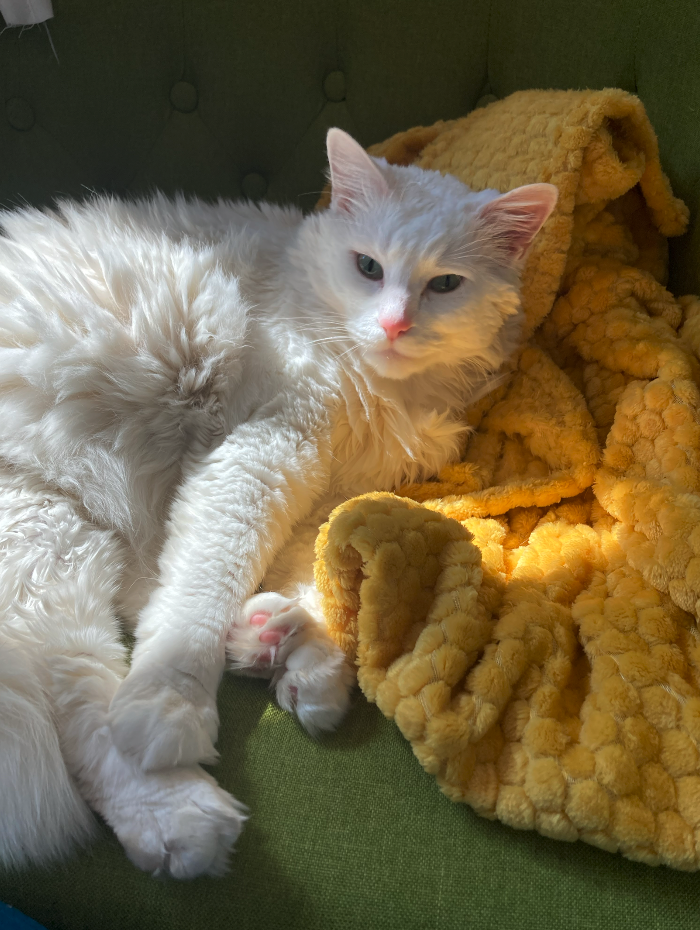 Share a photo of your workspace at home!
My pink hutch is my favorite thing in my office!!!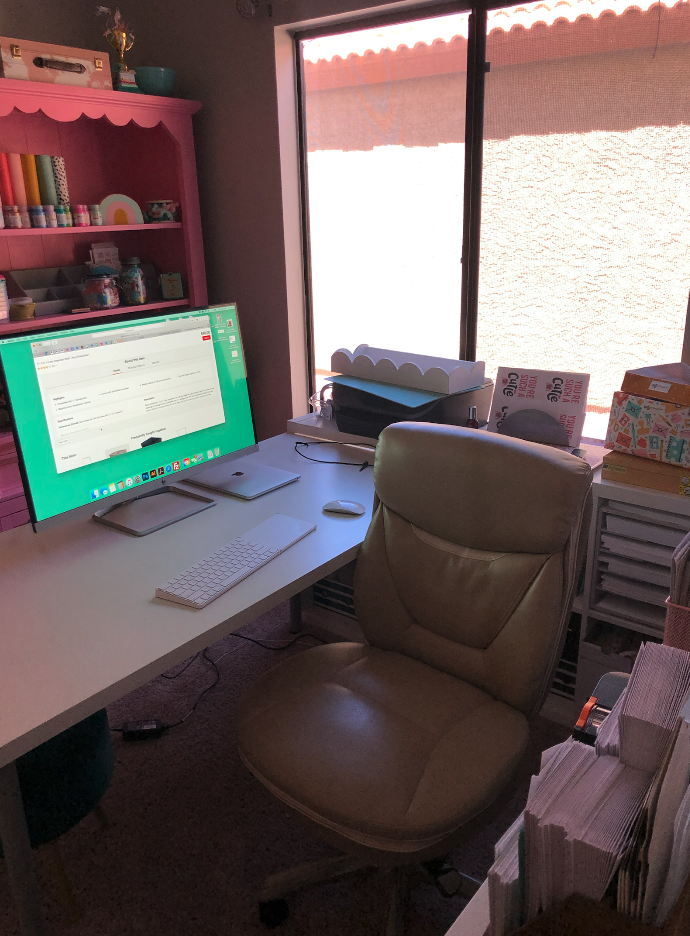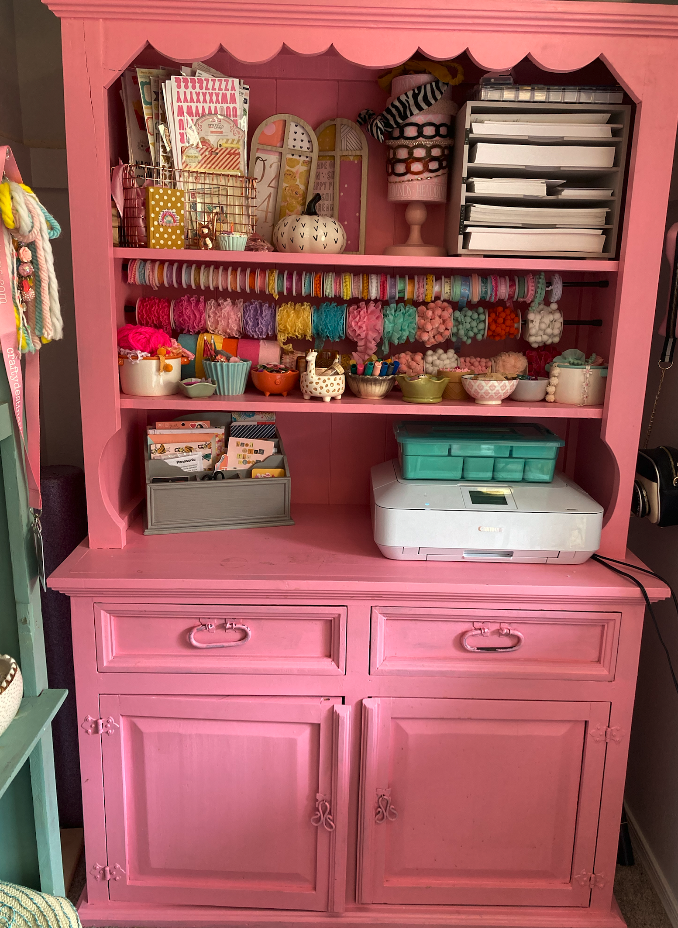 Do you have an all-time favorite kit or product? Share it! Even if it's been retired.
One of my favorite things at Sweet Shoppe is Ru's kits (Studio Basic Designs). Her style is very different than what I do and it just amazes me! It's so beautiful!!
Now let's see what the team has come up with!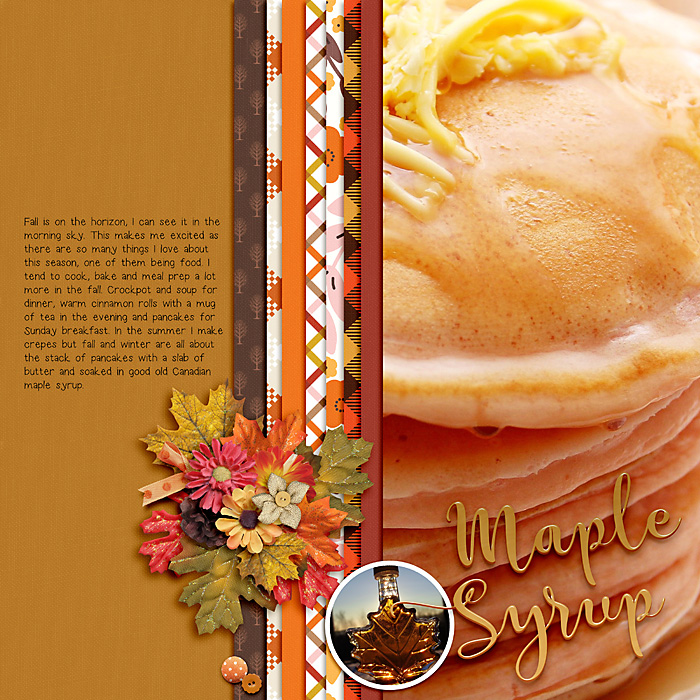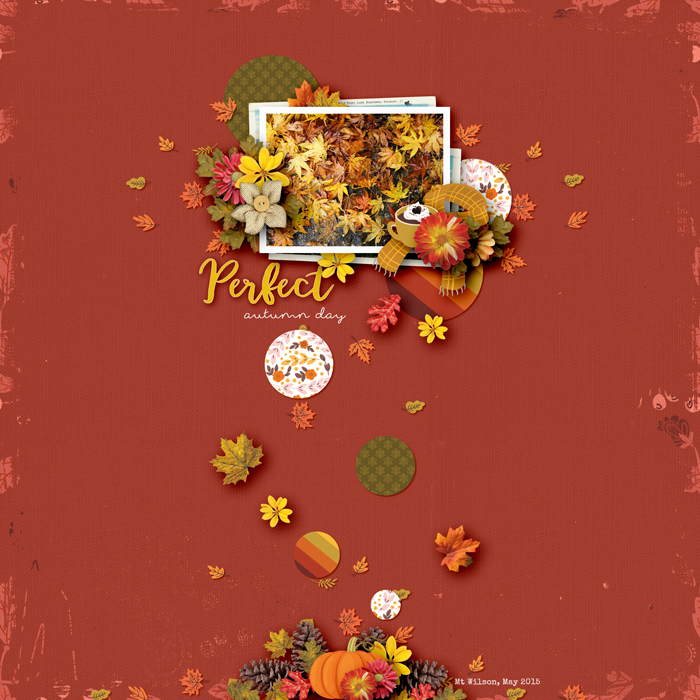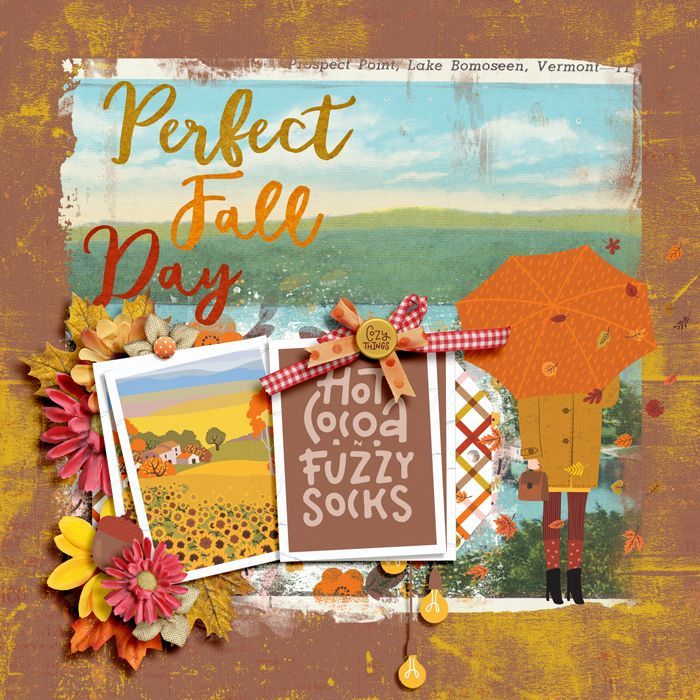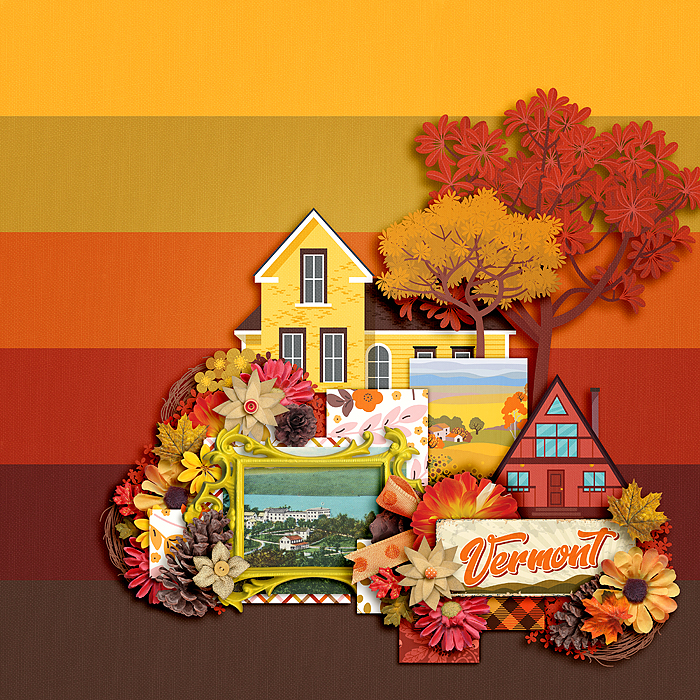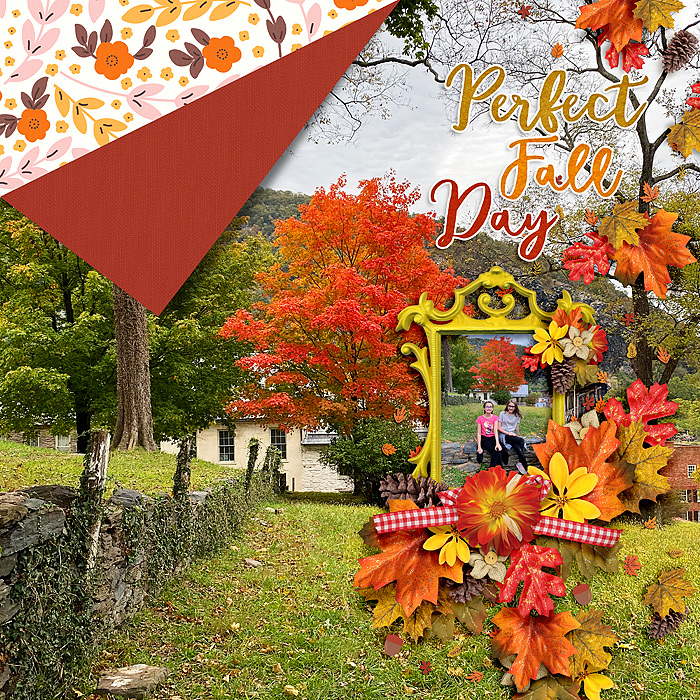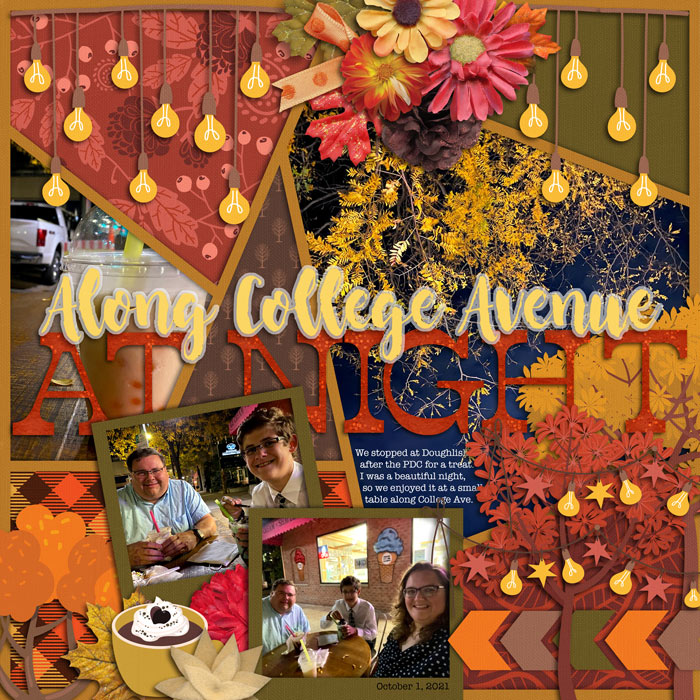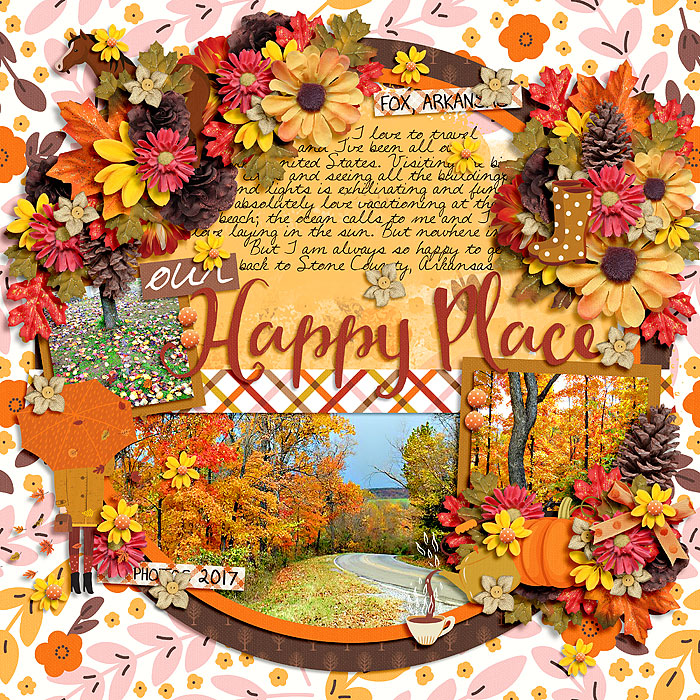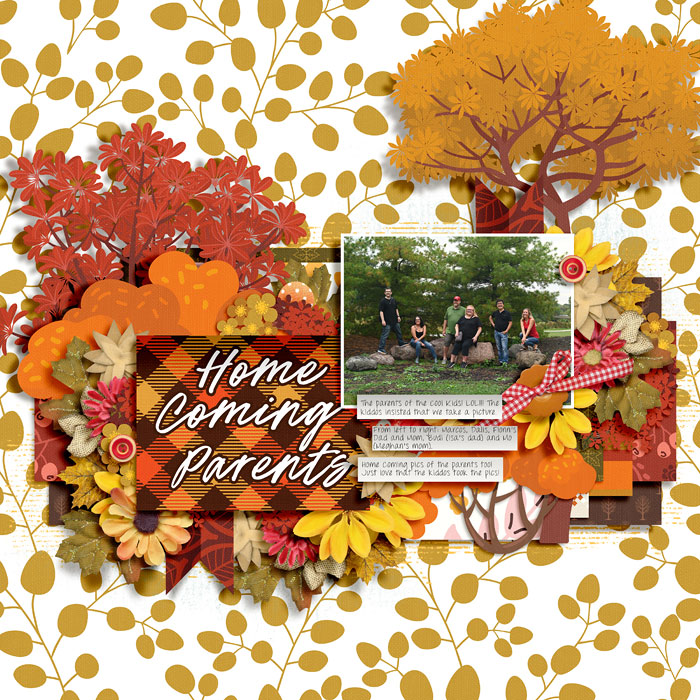 Now it's time to go fill up your shopping cart with $10, and A Perfect Day in Vermont will be automatically added for FREE! This special offer will only be available through Friday, October 22nd when our new releases go live, so don't delay! And don't forget to come back next Friday for a sneak peek at Kelly's Feature Designer 15 sale.  It will start Tuesday, October 19th.   Have a great weekend!