Featured Designer – Laura Wilkerson
Well, here we everyone, the very last day of 2021!  I hope your 2021 was filled with some love, joy and happiness!  I know this past year has been hard on so many, but hopefully you found some bright spots in all of the craziness.   As we finish out this crazy year, let me introduce our next Featured Designer, Laura Wilkerson!    As you know, our fabulous designers are celebrating some of our most memorable days in our new A Day To Remember series of goodies, and A Love Dovey Day is Laura's take on our challenge!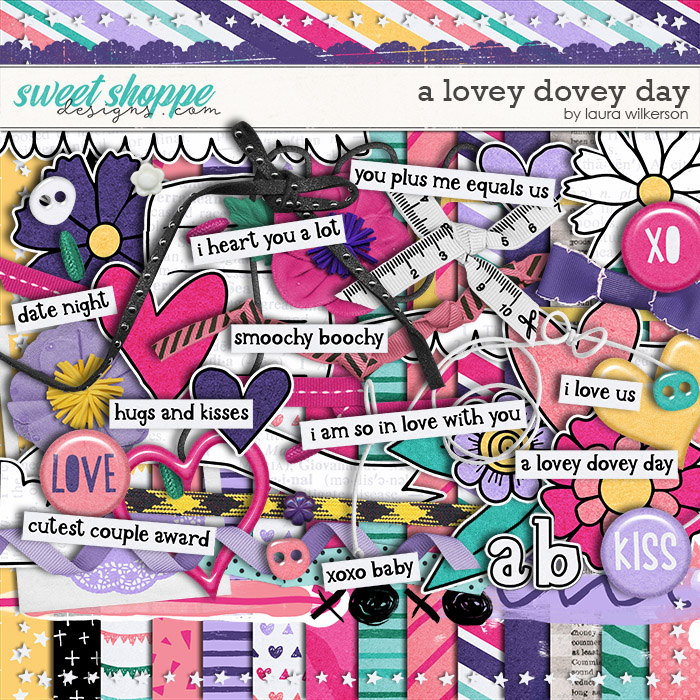 Isn't this kit just adorable!  I always adore all of Laura's doodles in kits, and this perfect those couples you want to scrap all about.
Now, before we take a look at some layouts with A Lovey Dovey Day, let's get to our interview with Laura.
What is your favorite way to spend a day?
>My favorite way to spend a day involves some designing, a nap, coffee and watching something on TV with my husband, Adam. Right now we are on season three of Yellowstone. So good!
How did you discover what makes you, YOU as a designer? Do you think you have a niche? 
I've always loved scribbling and doodling, so it was just sort of natural that that's what I'd end up including in my designs. I just love a handmade special touch to a layout or project!
Faves: Layout in your gallery/someone else's gallery.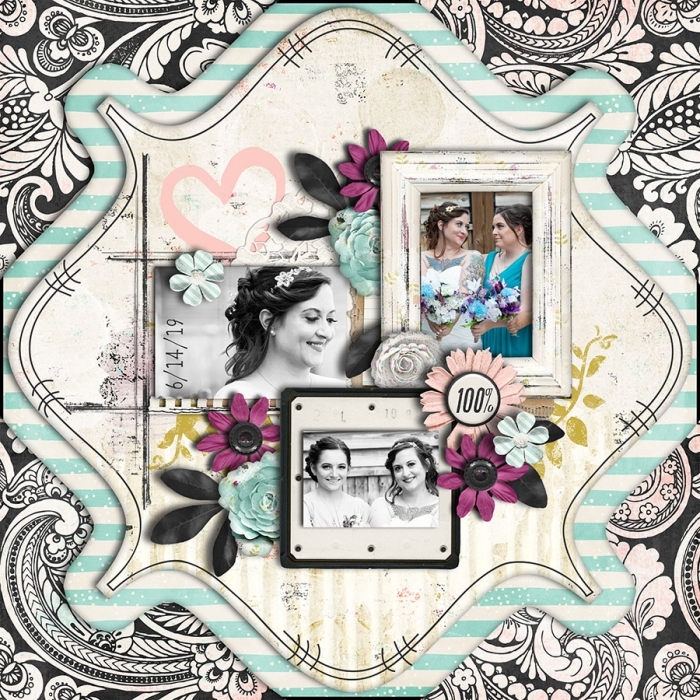 I love the colors in this kit by River Rose. I am definitely in love with layering papers, so this one is one of my favorites from my wedding day.
Is designing your only job, or do you work outside of designing?
For right now, designing is my only job. I worked for the last three years as a caregiver to adults with special needs and/or dementia and found it to be so rewarding but so tough on my heart when my clients passed.
Are there any TV shows that you've binge watched recently? Why were you hooked?
Lately, my husband and I have been watching Yellowstone and also Dexter: New Blood. We were super pumped to hear that Dexter was coming back!
How did you get started designing?
I actually got my start designing by making forum signatures for friends. Once I realized how much I enjoyed making signatures, I moved on to making scrapbook layouts. The rest is history!
I love reading our designer interviews, I think it's so fun to see what we all have in common.  I know a lot of us found digi scrapbooking through signature making (myself included) and who isn't watching Yellowstone right now?!
Before we leave you to enjoy NYE 2021, let's get a look at A Lovey Dovey Day in action!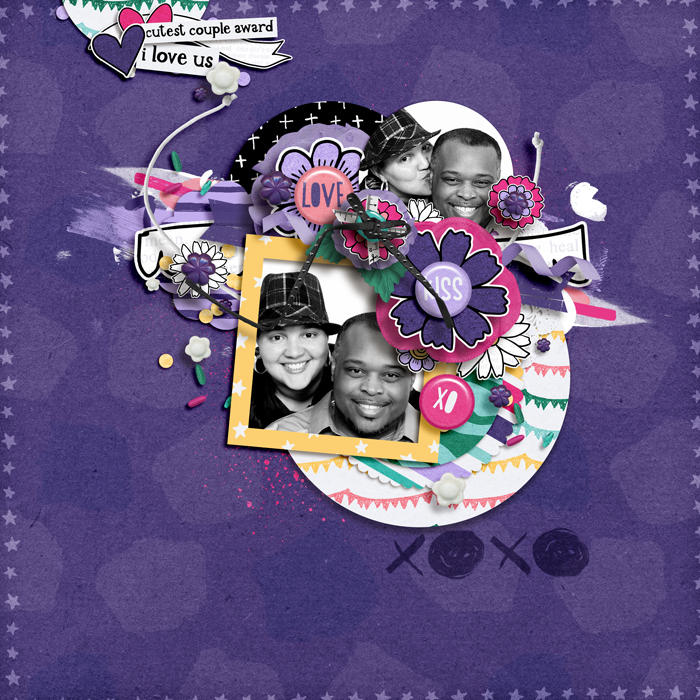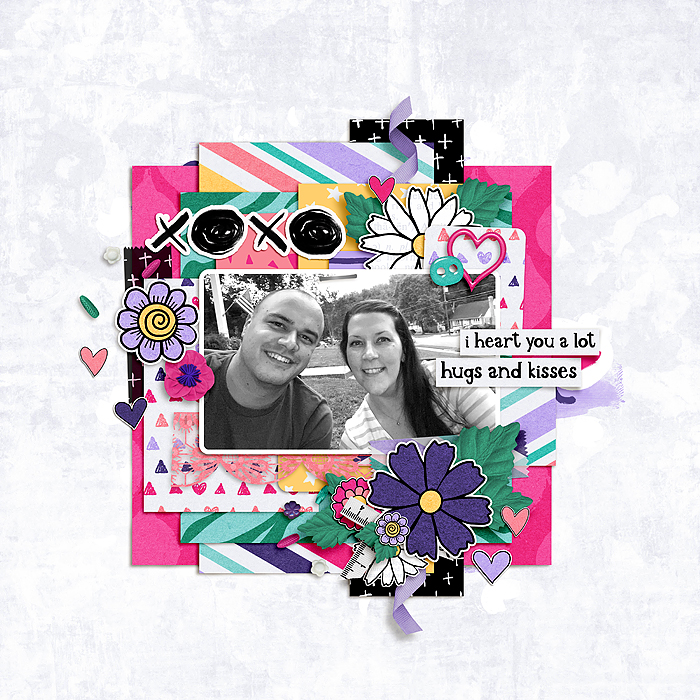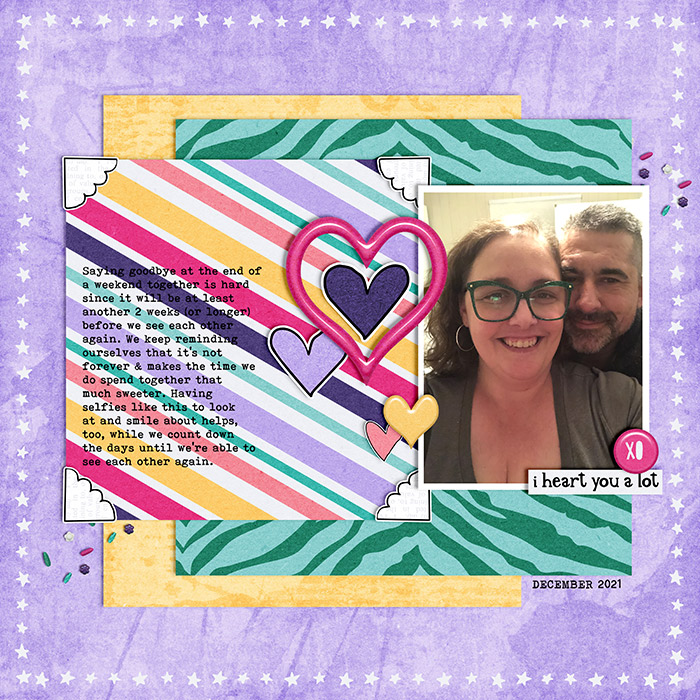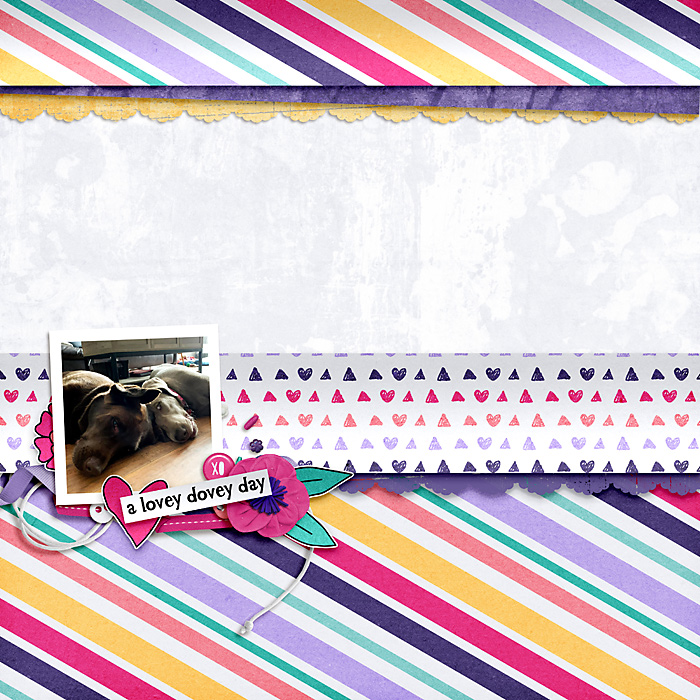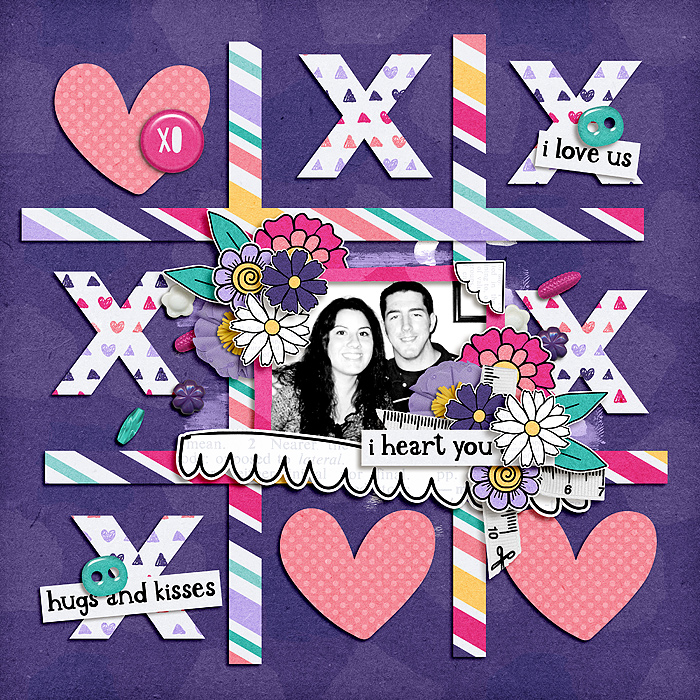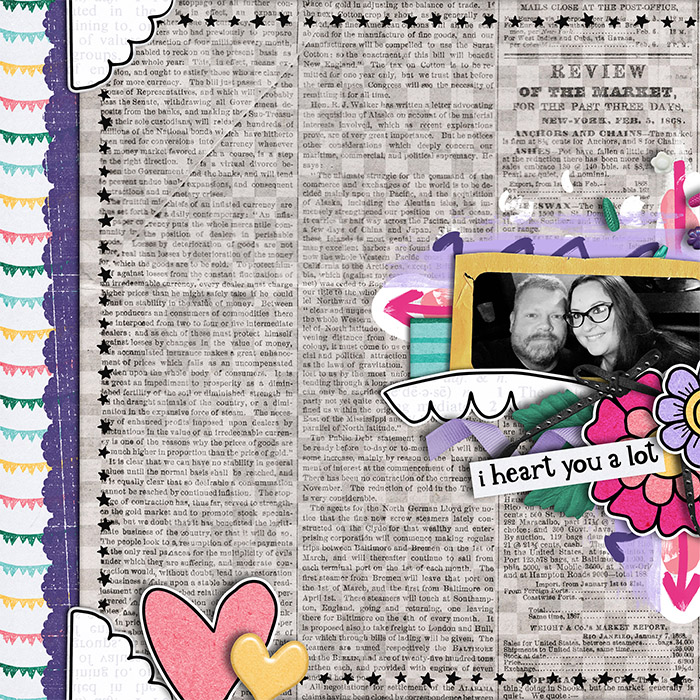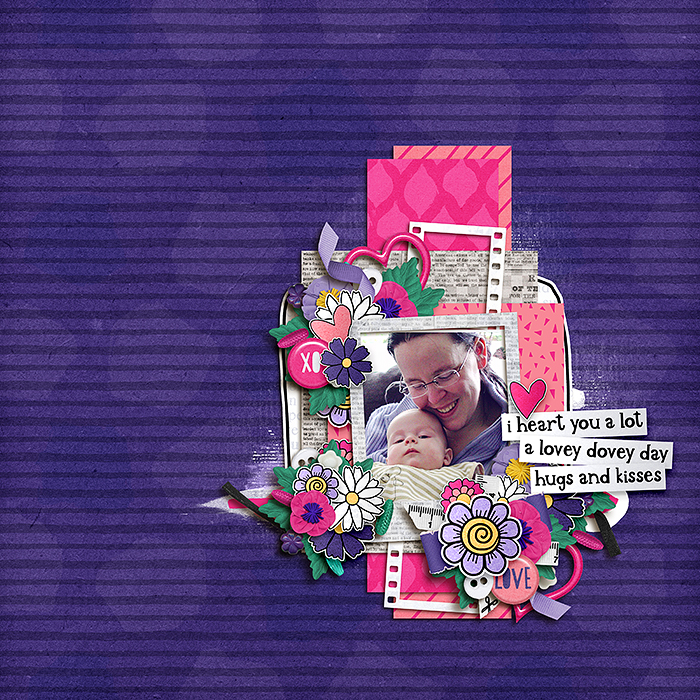 Now it's time to go fill up your shopping cart with $10, and
A Lovey Dovey Day
  will be automatically added for FREE! This special offer will only be available through Friday, January 14th when our new releases go live, so don't delay! And don't forget to come back next Friday for a sneak peek at Laura's Feature Designer 15 sale. It will start Tuesday, January 11th. Have a great weekend!