Featured Designer – River~Rose Designs
It's Friday, and I'm excited to bring you a brand new Featured Designer today!  This is my first Featured Designer post as one of the new SugarBabes announced last week, and I'm super excited to feature Bobbie of River~Rose Designs today.  Each week I've loved reading Vanessa's posts and I hope to continue and try to fill her very large shoes.
Before we get into learning more about Bobbie, I want to share her amazing Featured Designer kit.  This year our theme is 'Designer's Choice' which means it's inspired by whatever is exciting or motivating our fantastic designers in the moment.  Bobbie's kit is gorgeous and inspired by the changing seasons.  I'm loving the light fall colours, the pink and gold are such a great combination and can be used to scrap not only fall photos but any change happening in your life.  Click on the link below to be taken to the kit, and remember that it is free with $10 purchase until the new releases go live on October 6th.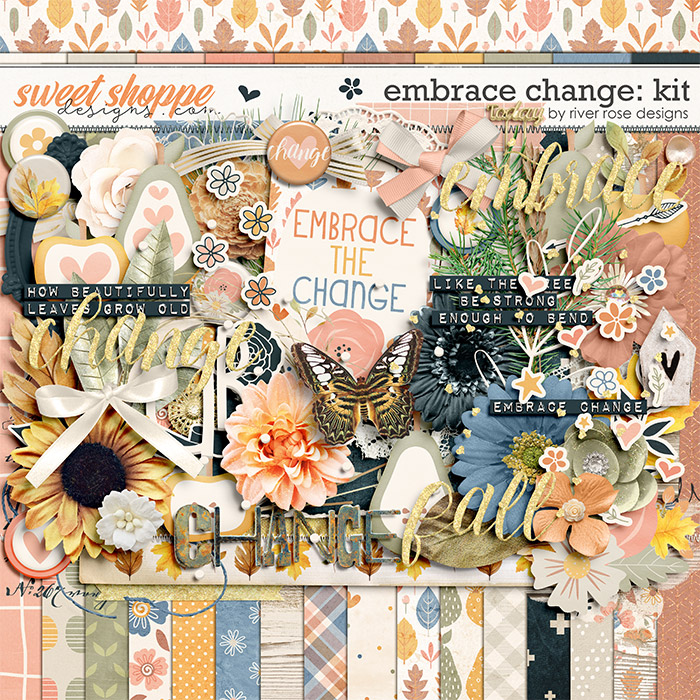 Bobbie also created this fantastic Add-on Pack to go with her kit.  If you've ever bought one of her bundles you know that her "extras" packs and templates are so much fun and so easy to use – you definitely need this!  The SugarBabes have done amazing things with both the kit and add-ons, so check it out after reading all about Bobbie below!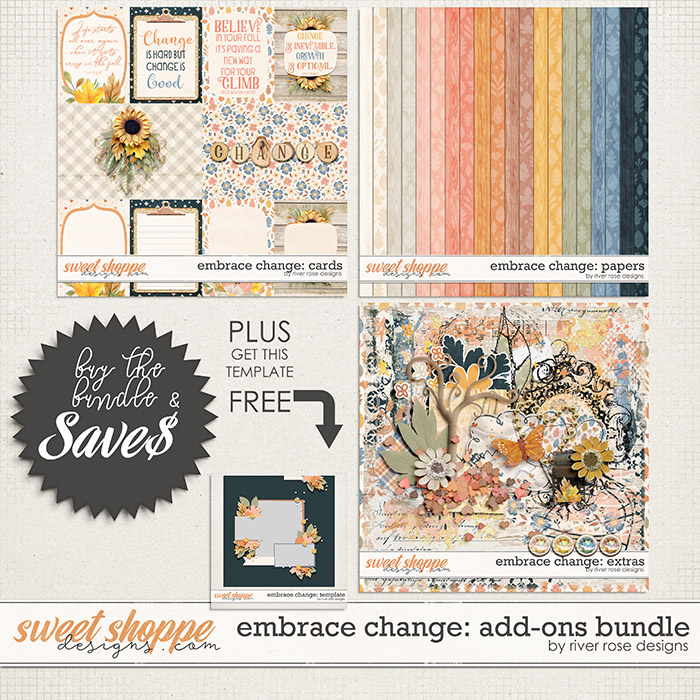 And now to get to know more about Bobbie.
Tell us about your journey with digital scrapbooking… How did you find out about it? Did you start with paper first? How did you get started designing? Where was your first shop? How and when did you end up at Sweet Shoppe Designs?
In 2008 I was just starting with paper scrapbooking. When searching online for ideas I came across digital scrapbooking. I taught myself how to digital scrapbook by playing around in Photoshop and with the help of a few videos. I also started designing and joined an online shop that very same year. I had been in several stores before but in 2017 I was accepted onto the Sweet Shoppe team and have never had the desire to be anywhere else since!
Do you use your own art in your kits? Show us some of your favorite original illustrations.
I love to sit and doodle! Here is a kit, for example, that shows my doodles turned to stickers or 3d style stickers.

Warmer Weather:
If you draw your own doodles or sketches for designs, what do you use for that? Tablet, pen, paper, scanner? Tell us more about your process and tools.
I use an iPad and iPad pencil for drawing in procreate. I really don't have a process other than when I have something started in Photoshop for a kit and I'm ready to add stickers or artsy bits I will use my iPad for that.
Show us a preview for one of your first kits, compared to a recent kit you're proud of. We want to see how far you've come!
If anyone remembers After Five Designs, these are from those days which was a really long time ago! I found these online:

And here is something I really like that I've created recently:

Keep Shining:
Share your favorite recipe with photos!
I recently came across this recipe and the title is so true! It's Better than Campbell's Tomato Soup. I made a batch up (ate some) and canned some for later.  The recipe is here.
Do you have hobbies other than scrapbooking, photography, or memory keeping? Tell us about them.
This year I started a vegetable garden. I had grown a few things in the past but this is the first year I went all out. I also wanted to start canning my foods and started doing that in July. I have lots of stuff in the pantry and lots more things I would like to try from jams to full meals. It is definitely a lot of work but SO rewarding in the end.
And now for some gorgeous inspiration from the SugarBabes with Bobbie's FWP kit Embrace Change, and Embrace Change: Add-on Bundle + FWP.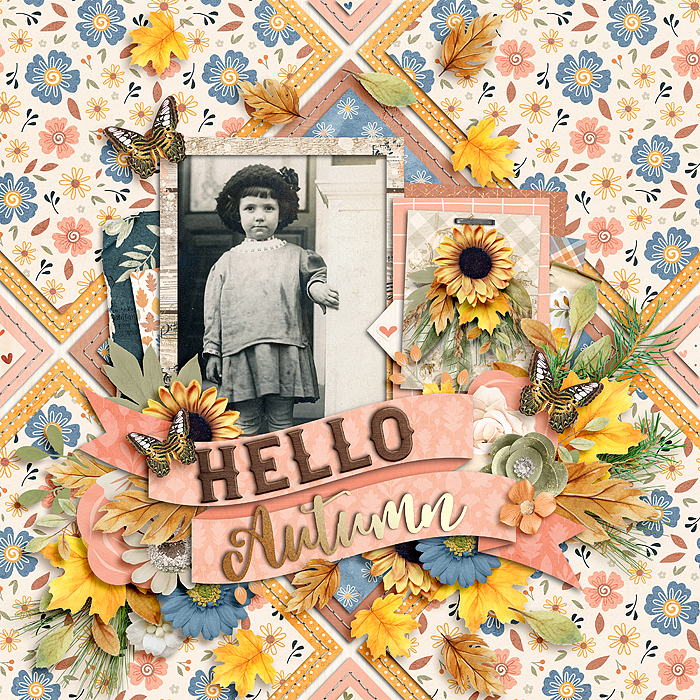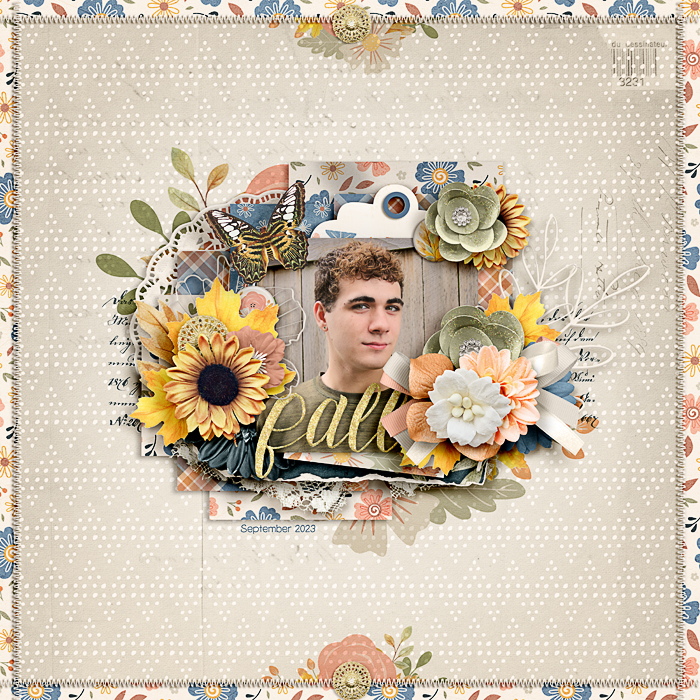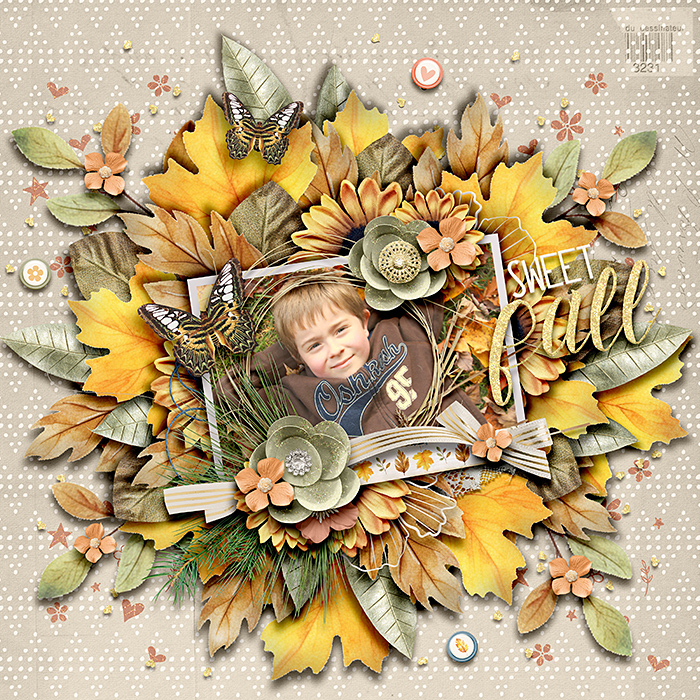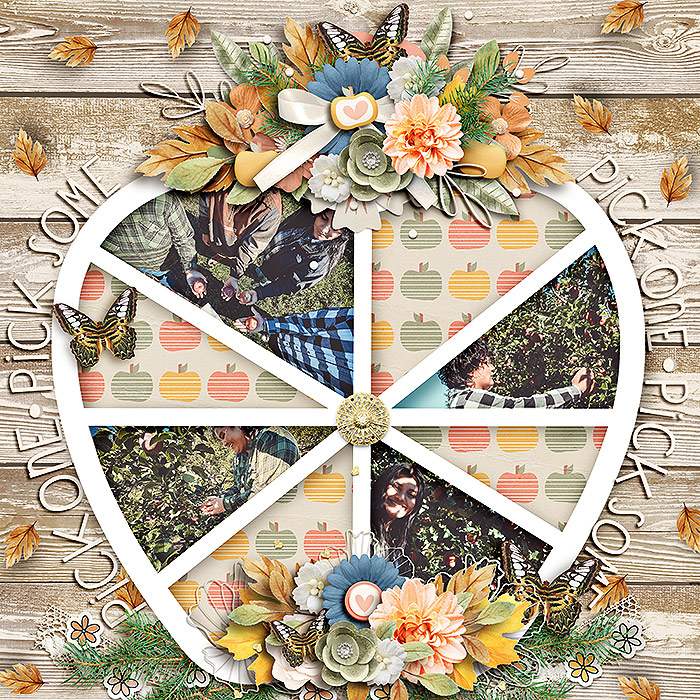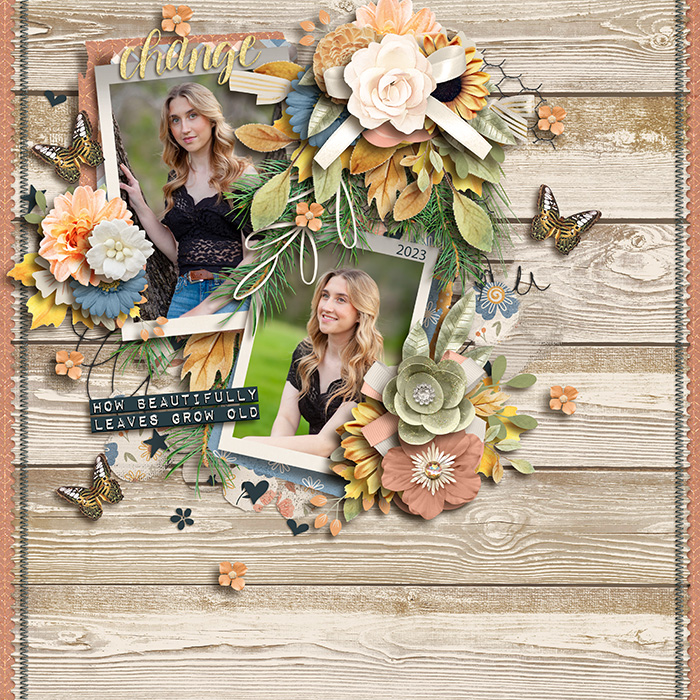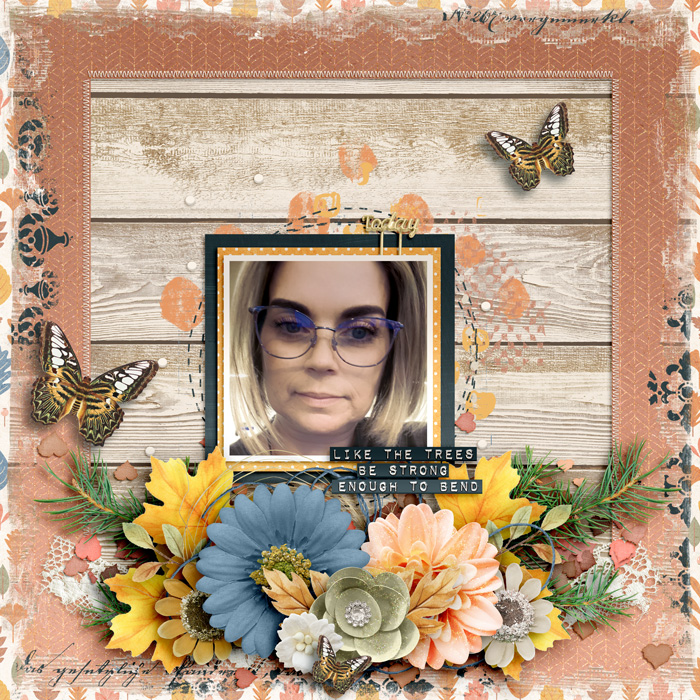 Have a great weekend filled with lots of memories and scrapbooking, and I'll see you here next Friday when we show off which products Bobbie has chosen for her Featured Designer 15 sale.  See you then!