Featured Designer – Red Ivy Design
Happy Friday Sweet Shoppers!  Is it just me or is time in a speed warp the last few months?  How is it almost Thanksgiving already, it feels like November just started!!   If you have plans next week to celebrate the holiday in the United States I hope you enjoy them and that you Gobble til you Wobble as they say!
Today I'm excited to bring you our newest Featured Designer, Alice of Red Ivy Design.  Alice has such a distinctive style I'm sure you can tell one of her kits just by looking at the preview.  Her kits are so whimsical and full of fancy and neat illustrations.  They always have great overlays (mixed media) bits to add that extra WOW factor to all your pages.  If you didn't know, Alice also has a lot of great Commercial Use Products to be sure to check those out in her store too.
Before we learn more about Alice, you just have to see this great new kit Alice designed that is our Featured Designer kit until the new releases go live on December 1st.  You can get this kit FREE with any $10 purchase, it'll be added to your cart automatically when your cart qualifies.  This year the theme is "Designer's Choice" and A True Original is as one-of-a-kind as the theme of the kit.  I love the colors and unique vibe to this kit, and you'll be blown away by what the Sugarbabes have created with it!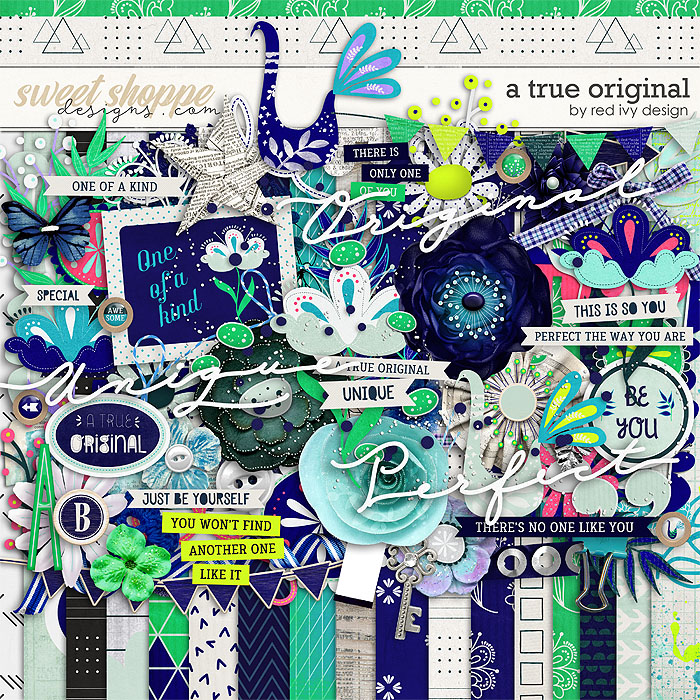 And now to learn more about Alice, aka Red Ivy Design!
Tell us about your journey with digital scrapbooking… How did you find out about it? Did you start with paper first? How did you get started designing? Where was your first shop? How and when did you end up at Sweet Shoppe Designs?
It was right after my first daughter was born that I found out about digital scrapbooking and it was love at first sight. I didn't have a background in design, except for coming from a very creative family, but I used to design wedding invitations. With that being said, it wasn't long  before I realized that I could design scrapbooking kits myself. My first stores were Digital Design Den and 9th and Bloom and to this day I am grateful they accepted a beginner designer like myself.

Sweet Shoppe Designs was from the very beginning a store I admired greatly, it seemed so high end to me. I dreamt of being a part of it, but it seemed impossible at the time. After years of working on improving the quality of my designs as well as  their uniqueness, Robin and the rest of the team accepted me as a designer at SSD. You can imagine how thrilled I was!
What comes first when designing… theme or color palette?
It's always, always the colors. They bring me such joy and they actually help me get into the designing mood. I especially love bright, happy colors, but I rarely meet a color I don't like.
How long does it take you to put a collection together from start to finish?
It takes me at least a week, often times longer. I do a lot of illustration, such as flowers, foliage, characters, animals (I particularly like birds) and paper patterns. I sometimes add watercolor elements or other hand made accessories that require scanning, extracting, cleaning up and all this takes a lot of time.
Where do you find inspiration for a new kit?
My first go to place in search of inspiration is children's books illustrations. I love their colors, charm and endless creativity and they always get me in the mood to start creating myself. Not to mention they never cease to make me smile J.
Do you have hobbies other than scrapbooking, photography, or memory keeping? Tell us about them.
Yes, I paint. I started with acrylics and then I switched to oils. For the longest time I avoided watercolors because they seemed merciless to me and by that I mean they allow little room for fixing mistakes. However, once I started working with them I fell in love.

I still find it difficult to decide on one medium, so I just keep exploring.
When you were a child, what did you want to be when you grew up?
Ooh, for the longest time I wanted to be a ballerina. I took all the ballet classes that were available in my small town, but since we didn't have any ballet schools I eventually had to give it up. And then I wanted to become a detective. You know, if you can't be a ballerina the least you can do is start catching the bad guys!

I became none of the things I dreamt about as a kid, and here I am an artist, something that didn't even cross my mind. The irony is not lost on me.
Now check out these fantastic pages that the SugarBabes have created with Alice's Featured Designer kit.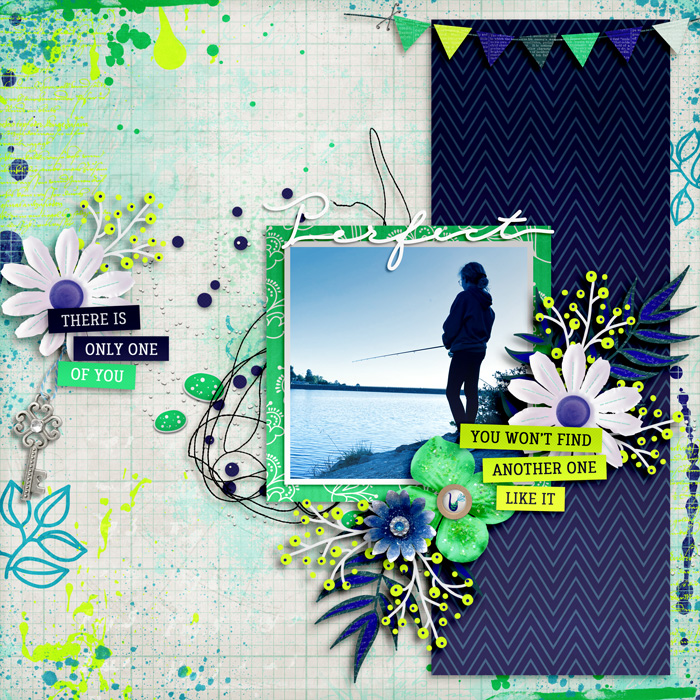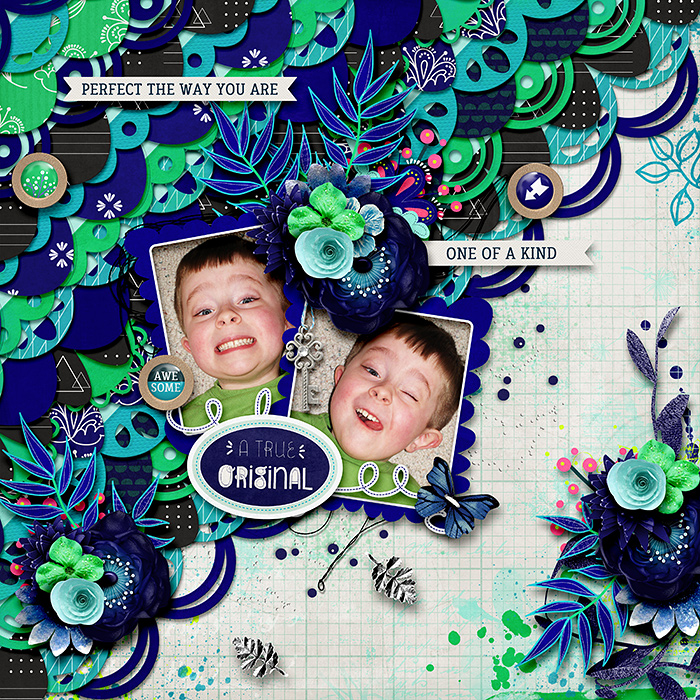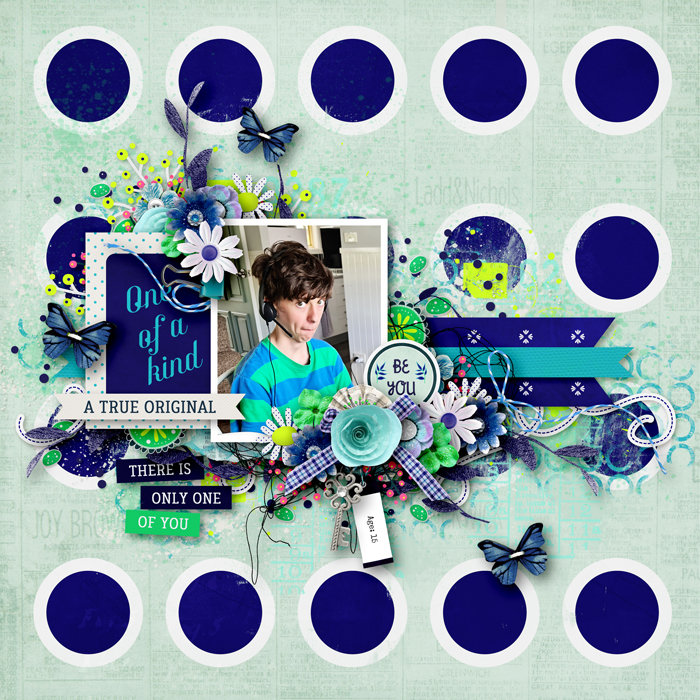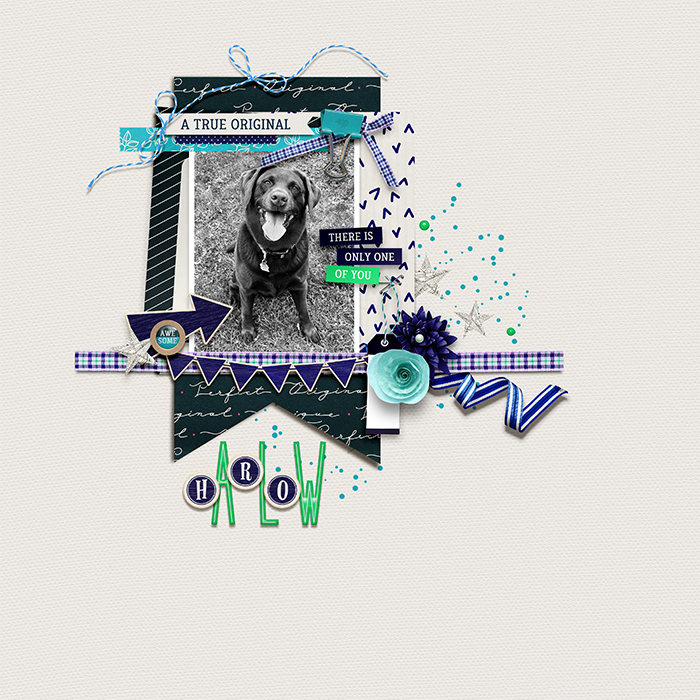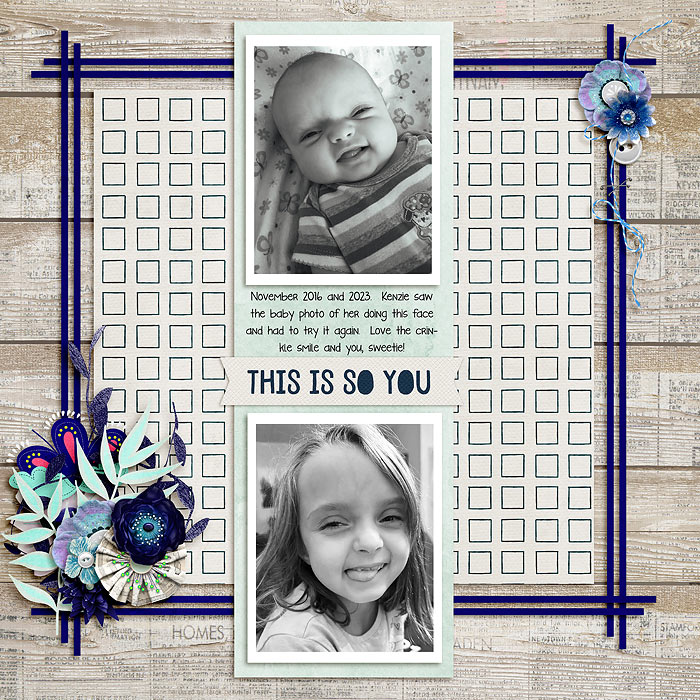 That's it for today – meet me here next week to see what 15 products Alice has chosen for her Featured Designer sale that starts Nov. 28th.  You won't want to miss it.  Until then, keep on scrapping!