In this tutorial I am going to change the background color of my layout. I want to make it lighter, but you can also use the same method to change the color.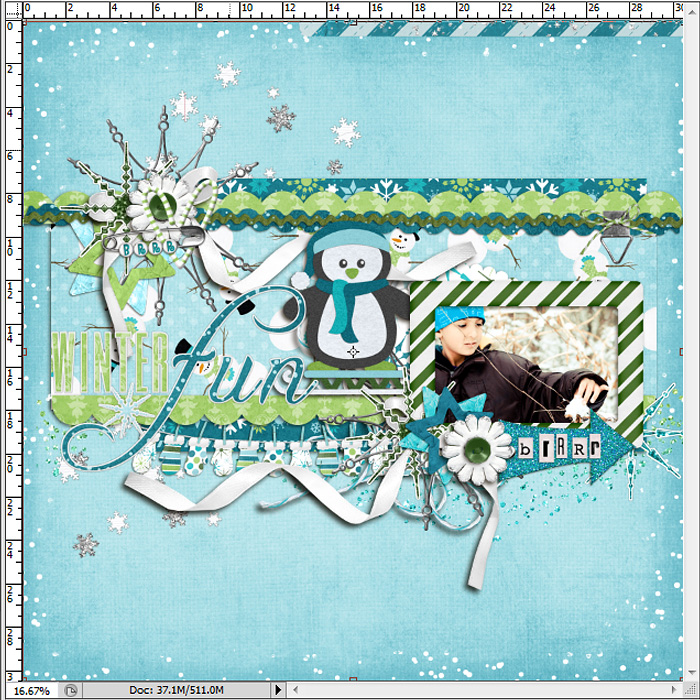 This is going to be very simple, and there are many variations, but this works for me.
Step 1. Select the layer of the element or paper you'd like to re-color.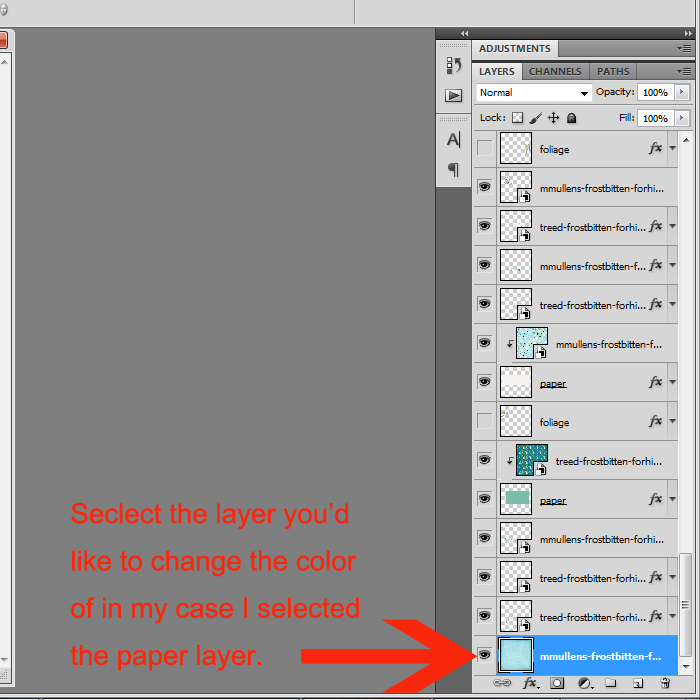 Step 2. Go to Layer > New Adjustment Layer > Hue/Saturation and a seperate pop up box will appear.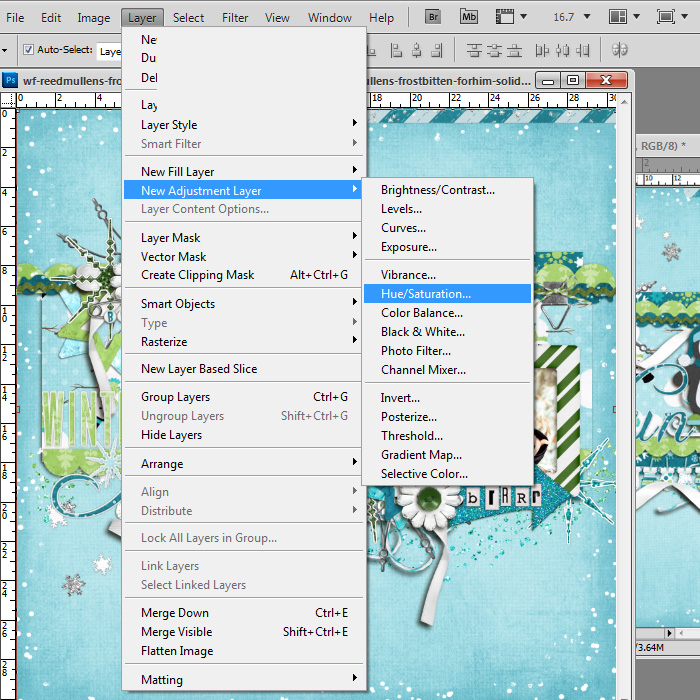 Step 3. In this Hue/Saturation box, I will lighten the background paper.
The "Hue" slider will change the color of the paper
The "Saturation" slider will change the amount of pigment in the paper.
The "Lightness" slider will change the lightness or darkness of the color in the paper.
To make my paper lighter, I moved the saturation slider to -30, and to lighten it even more, I moved the lightness slider to the right, making it +35. When you're satisfied with the color, click OK.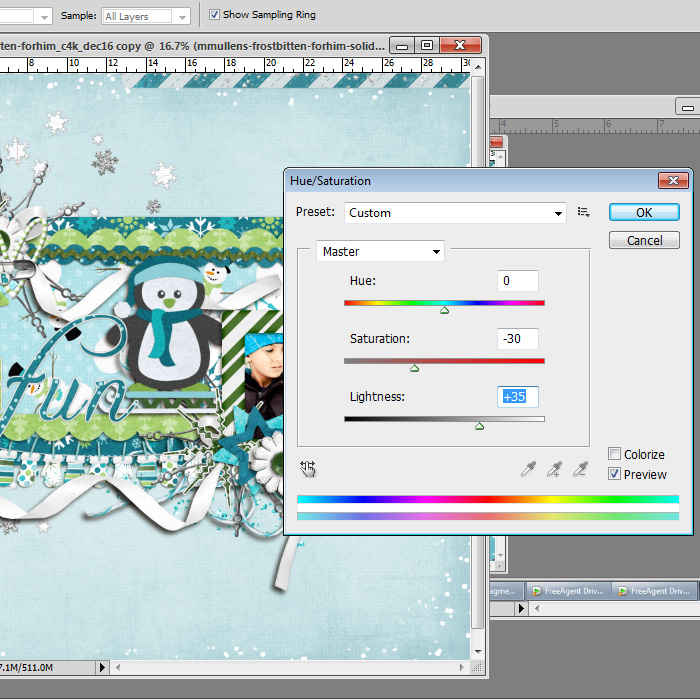 Step 4. Can you see the difference? Merge all your layers and you're done.