Scrap Like a Sugarbabe: Rebecca Kuchenbecker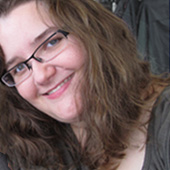 Today we're going to profile Rebecca, a.k.a. Mamabee, one of our resident hybrid-loving babes!  I know I ooh and ahh every time I see one of her latest hybrid creations or her super fun Sticky Learnings Printables with Heather in the store! So let's get to know a little more about Rebecca and let her take us on a step by step walk through of one of her favorite hybrid projects!
My Claim To Fame:
I'm Rebecca . . . and I love Hybrid Scrapbooking!!!  I know, I know . . . some of you think I'm totally crazy. However, I love getting my hands all sticky with glue!!! How many of you know that I was a traditional scrapper for 8 years before I found digi-scrapbooking? Even though I've now fallen in love with digi, the pull of the traditional world is still strong, just not in creating layouts, which means hybrid is the perfect compromise. This camper is very happy whipping out the scissors, sniffing the glue, having glitter in her hair, and amazing her family with her little creations. 😉
Rebecca's favorite Hybrid Projects:
My Inpiration:
My son is a huge inspiration for me. He loved to play with all the little boxes and albums I've done, so I started to plan out projects with him in mind. I began to design little learning aids to help him with things he was struggling with at the time—learning his letters, sequencing tasks, beginning addition, etc.—and found out that there were others out there who were interested in these things for their kiddos, too. I'm so excited to be able to partner up with Heather Roselli, using her fabulous designs to create unique games and learning aids for kids under the product name Sticky Learnings and to sell them here at Sweet Shoppe Designs.
Some of Rebecca's Sticky Learnings Projects with Heather Roselli:
Today, I'm here with a sweet star album. It's an easy album that will amaze your family and friends!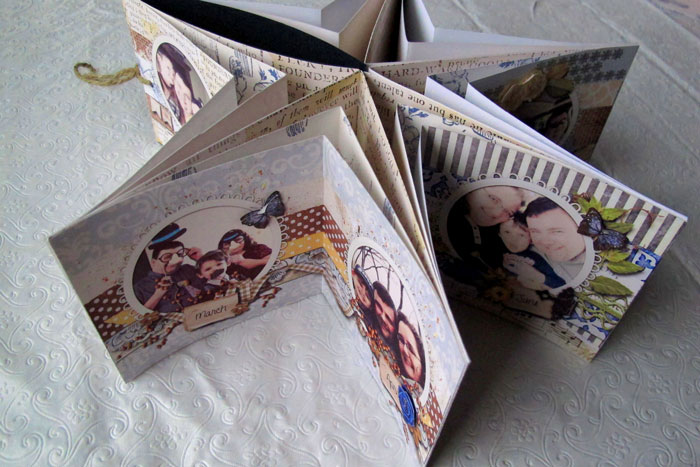 Supplies
Metallic paper (paperandmore.com)
Twine (Target)
foam adhesive
tape runner
scissors
x-acto knife and self healing matt (optional)
crop a dile
glitter glue (Joann's)
Digital kits of your choice. I used Natural Beauty by Krystal Hartley, Other Side of Me by Krystal Hartley, Sunshine on a Stem by Krystal Hartley, Basically Edgy no. 3 by Krystal Hartley, and DJB Callie by Darcy Baldwin.
1. In your photo editing software (I'm using Adobe Photoshop Elements 7.0 for this tutorial), open an 11x 8.5 inch page.
2. Draw two 4×4 inch squares. I left a tiny space between the two squares to show the crease line. This helps me know where things will be placed and I don't have to worry about folding in the middle of a photo or element.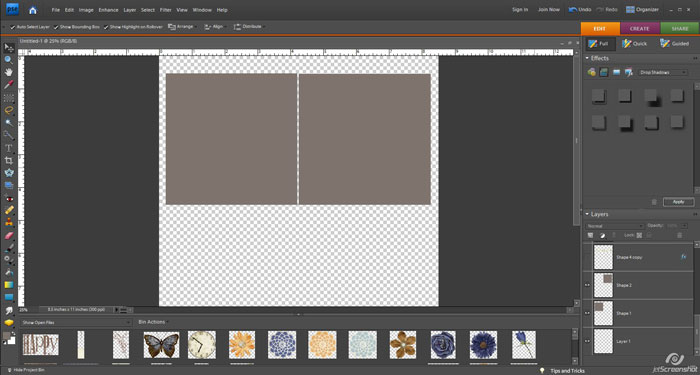 3. Draw the rest of your shapes to create a layout.  For most of my projects, the actual digi design is done on the fly. I do not have a vision of what it will look like—I just start playing and moving things around. Whereas, I can usually picture what the 3D product will look like when I'm done.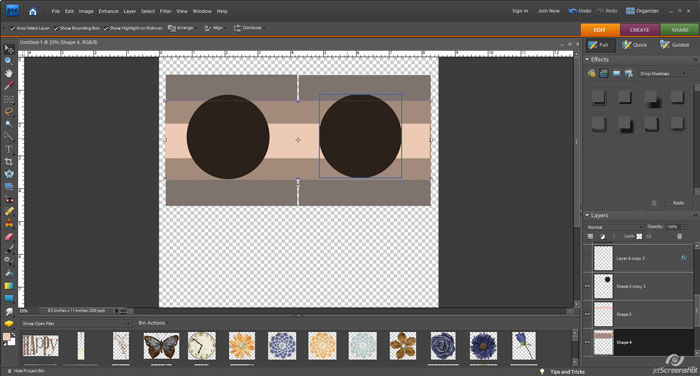 4. Once I have the layout I am going to be using on all the pages, I select the layers and duplicate them.  I continue to clip papers and scatter elements around.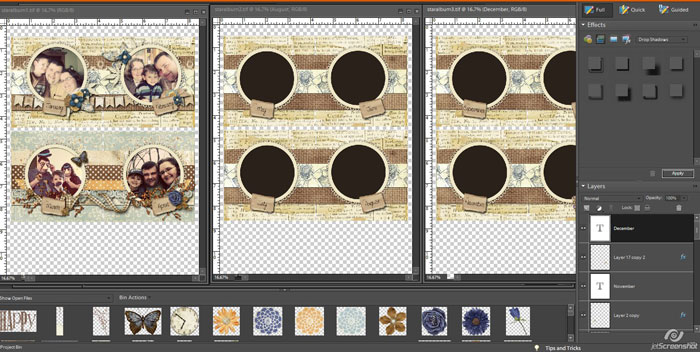 5. Print out the pages. You will notice that there are some elements on the page that aren't part of the project. I'm a crammer when it comes to printing. I hate wasting paper and will try to cram as much as I can on a project. And, I usually have multiple projects going on at the same time.  I also printed off six pages of patterned paper (3 for the second background and another 3 for a third background) that will help form the star part of the album.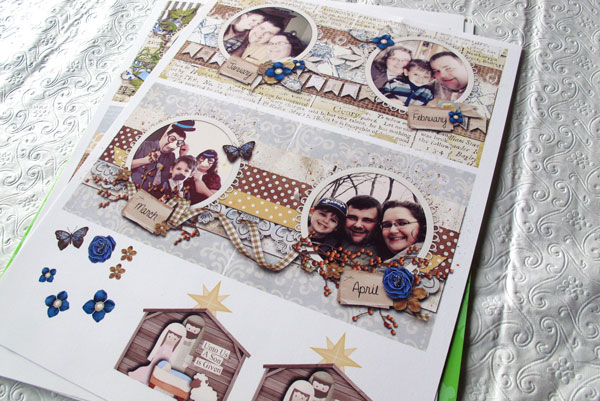 6. Cut out the pages. See the additional elements? I love to add a bit of dimension to my projects and will duplicate resized elements on my pages and pull to the side of my document to print.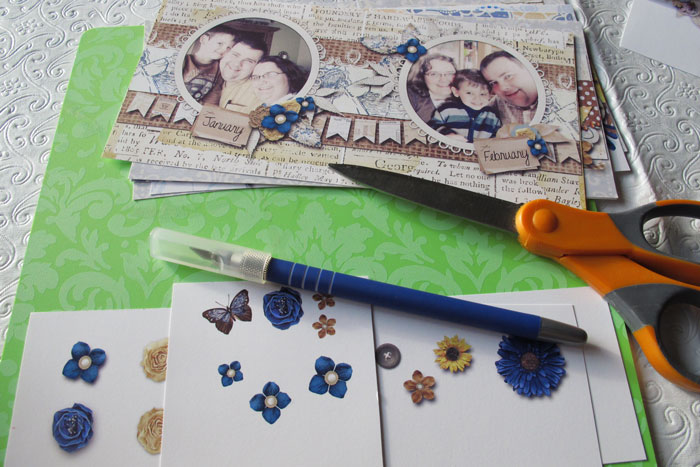 7. Cut out extra elements. You know, I have three die cutting machines and a Silhouette Craft Cutter, and I still prefer to cut out all my elements with scissors and x-acto knife. I find it very soothing—haha. I also take a bunch of items that need trimming along with me to my son's swimming lessons. As I wait for him, I'm cutting away. I get the oddest looks . . . lol!
Tip: Always move the paper, not the scissors—makes thing go faster and with less tearing.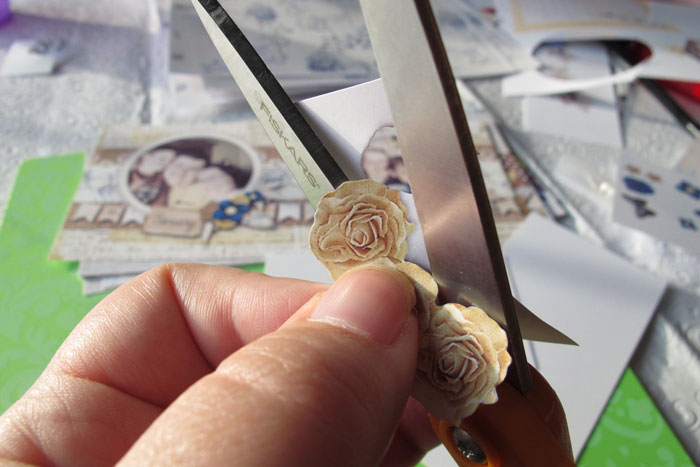 8. Adhere the foam adhesive to the element. I love my foam adhesive and use it for almost every project.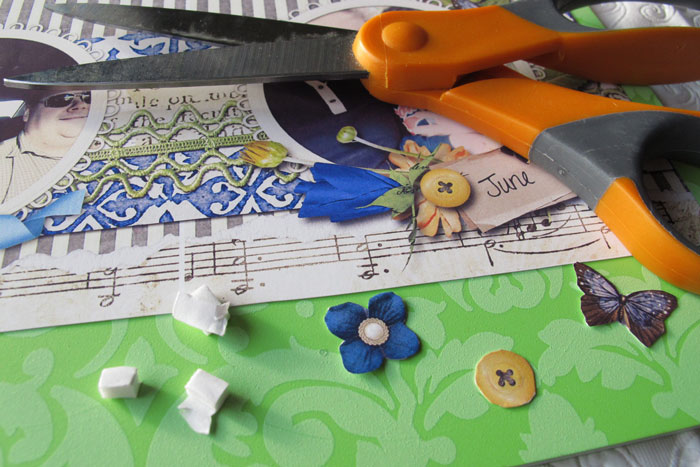 9. Place the element on the digi page.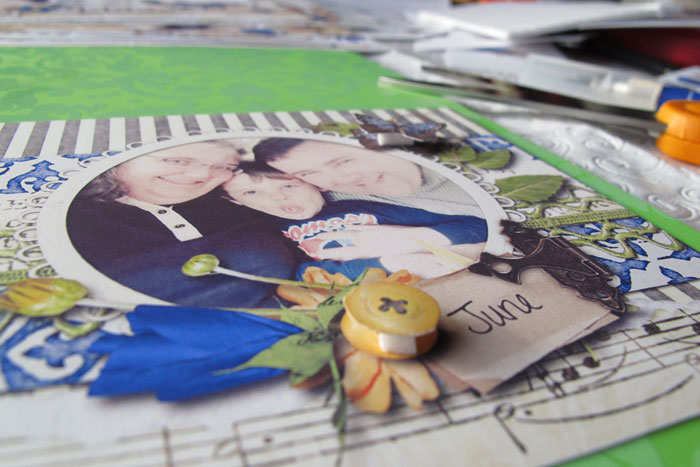 10. Measure the width of the second background paper by using the digi layout as a marker. I don't like to measure, so I usually eyeball my cuts or use something else as a marker. This is probably why I hate to bake, but that is another story.

  Cut all three papers the same, creating six 4×11 inch strips.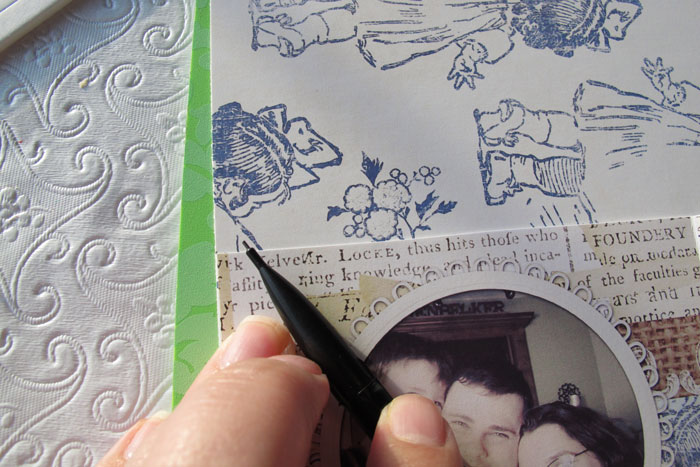 11. Take your six 4×11 inch strips and measure the length to 10 inches, creating six 4×10 inch strips.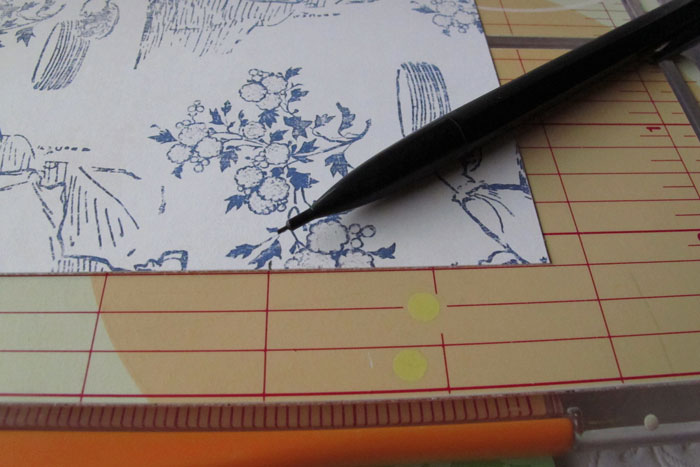 12. Fold all the papers in half, including the digi pages.  I do own a scoring board, however I'm pretty basic in my scrapping and will use whatever tool I have on hand to get the job done. So, in this case, I use the side of the pencil to crease my pages.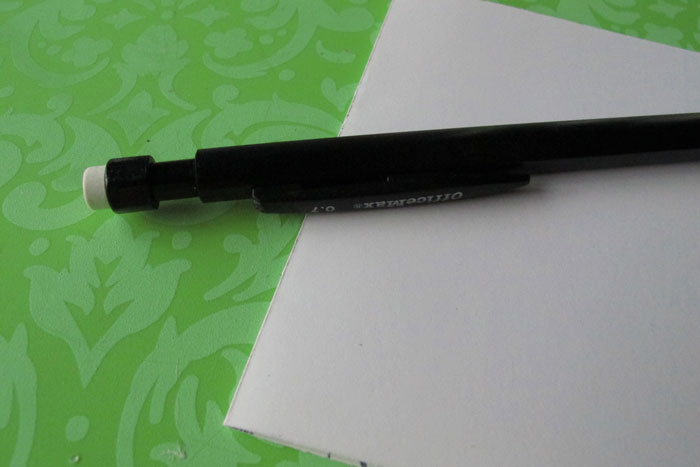 13. Next we switch to the third background paper (the second set of printed papers). Measure the width of the third background paper by using the digi layout as a marker. Cut all three papers the same, creating six 4×11 strips. Score in the middle, too.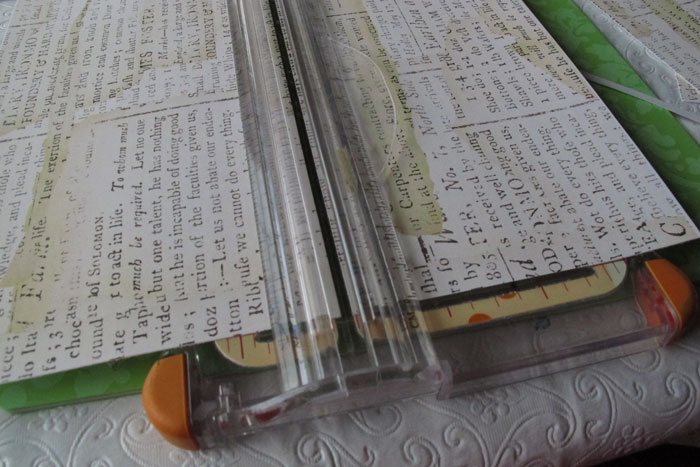 14. Gather the three papers together and attach all the ends together with your favorite adhesive… for this project, I'm using tape runners.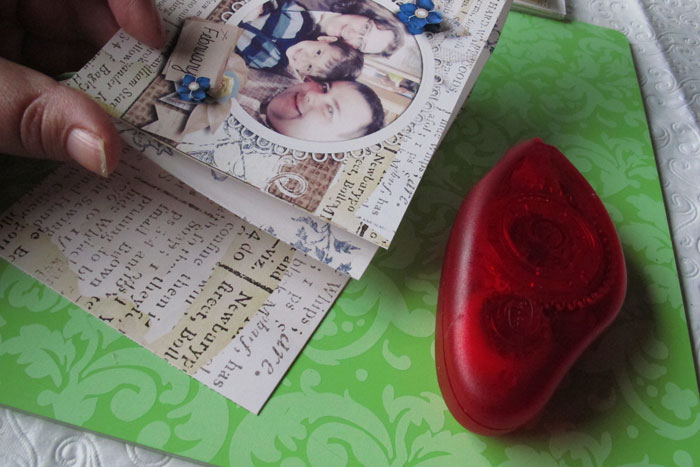 15. Gather up the other end and tape together, because of the different lengths, the star is starting to form . . . it's getting exciting!! Repeat for all six digi pages.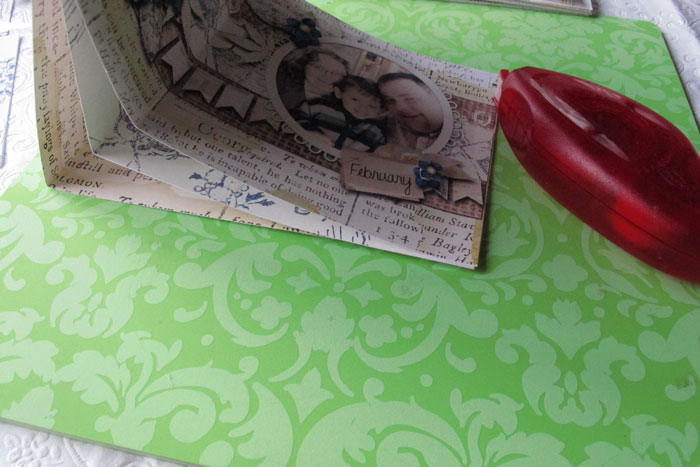 16. Adhere the mini books together.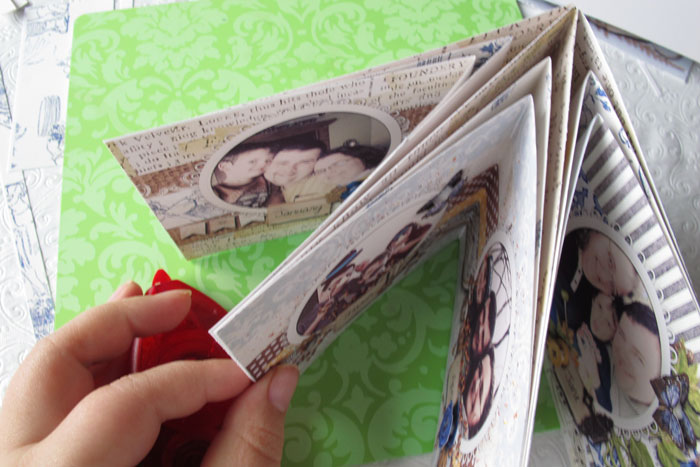 17. From a sheet of metallic paper, measure out a 4×11.5 inch strip and adhere around the book.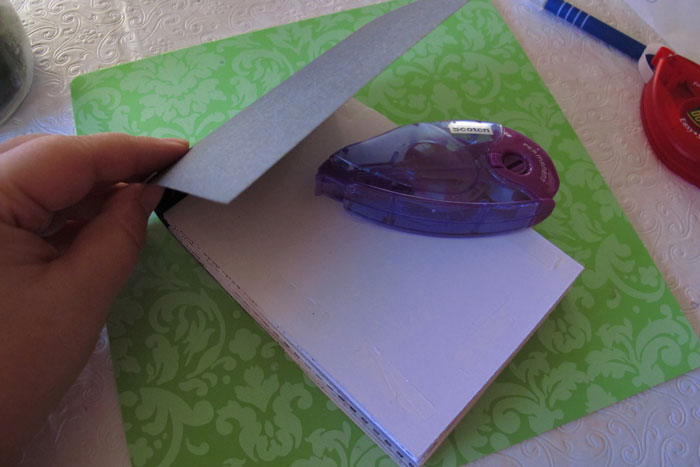 18. We are going to work on the cover now. To be honest, when I was designing in photoshop, I misjudged my measurements and it's too short . . . oops. 😀 So, I think I'm going to trim out the element using my x-acto knife.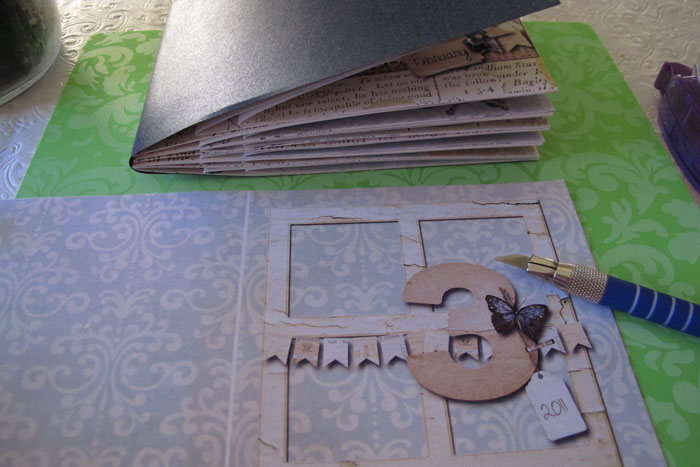 19. Adhere the cut out element to the front of the album. See, this is what I had planned all along. *wink*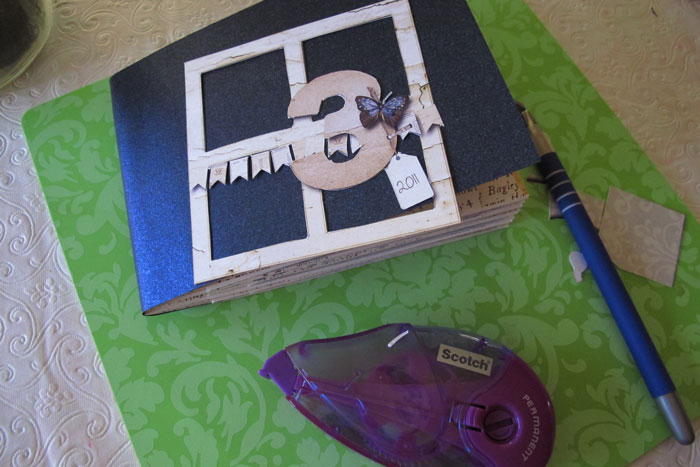 20. Punch a hole on the right edge of the cover and a corresponding hole on the back cover.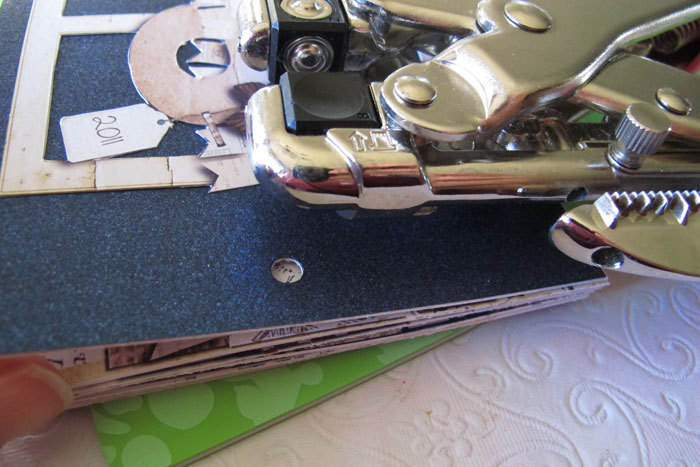 21. Thread some twine through the holes and tie in a bow.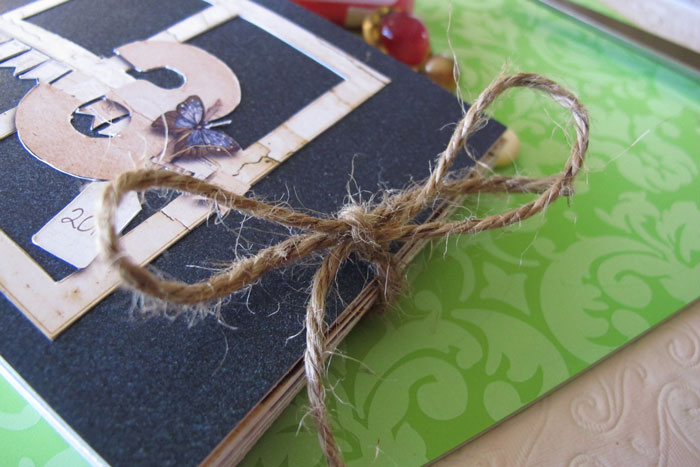 22. The next part just makes me giddy!!! I love to pull out my collection of buttons, ribbons, and flowers.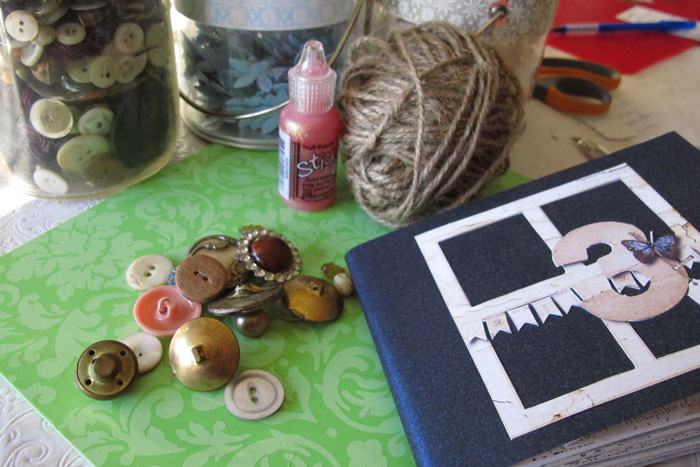 21. Attach the buttons and flowers to the cover. I like to use glue dots for thicker elements like buttons.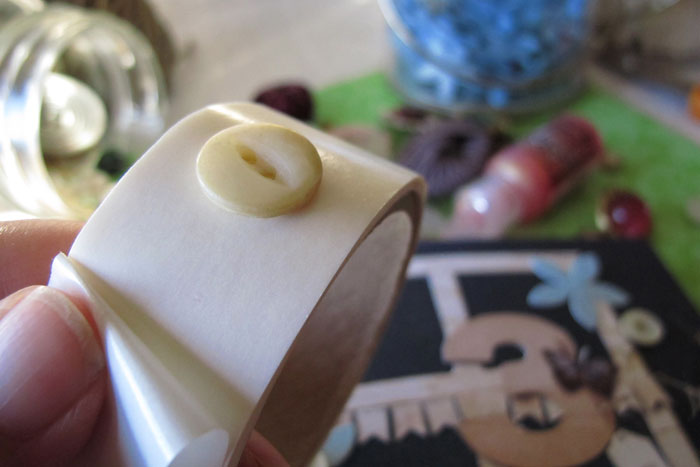 22. Of course no project is complete without a touch of glitter, so I add some glitter glue to the little butterfly on the cover.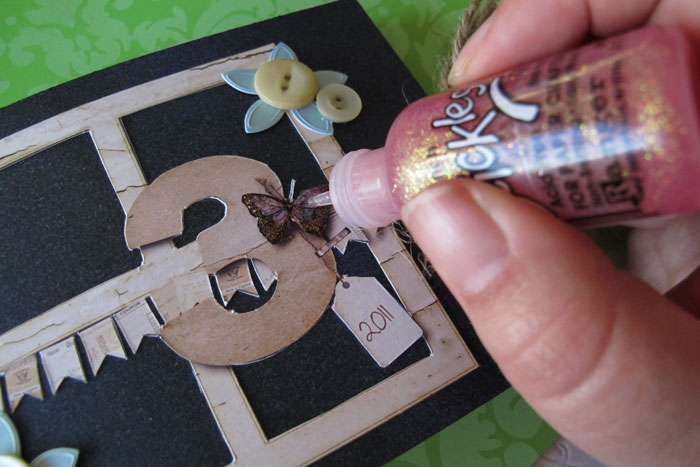 23. Here is the finished album: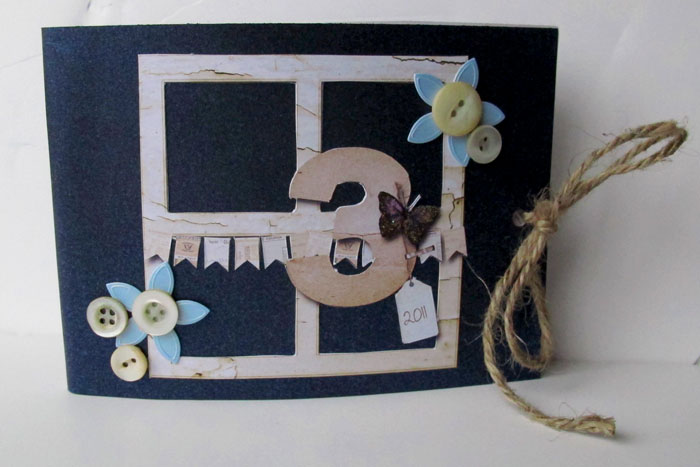 24. But the real treat is when you open it all the way and put the two covers together: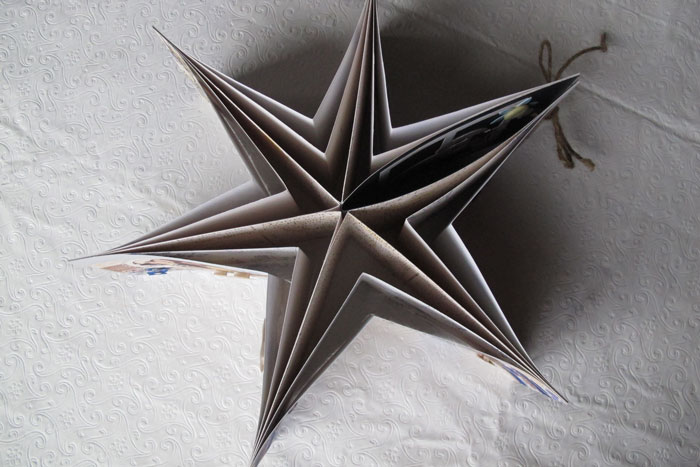 Isn't that so neat? It would look great on a coffee table or desk—a great gift for anyone!