Hi everyone! Heather here to talk about a basic design principle in scrapbooking: Sequence. When we read a book, we read it from left to right and top to bottom. When we want to tell a story with our pictures we can line them up across the page to share our story. That style of design is called Sequence. It's a progression of pictures showing change from one point to the next. So, as our eyes move across or down, we anticipate what's next. We can show sequence with elements too, like arrows to point the way. We can also use a shape that's repeated in a straight line across the page. There are many ways to show Sequence in a layout, and I think the best way to demonstrate this is to take a look at some layouts that show Sequence. So let's get started!
Sequence With Photos
This is the most popular way of using sequence on a layout, so I have a few examples. In this first layout by myself, I started with a picture of my son picking some grass and progressing to putting it in his mouth. I lined up equal sized photos across the page showing the progression.
This next layout by Traci shows a progression of sweet smiles from her baby boy by lining up equal sized pictures across the bottom.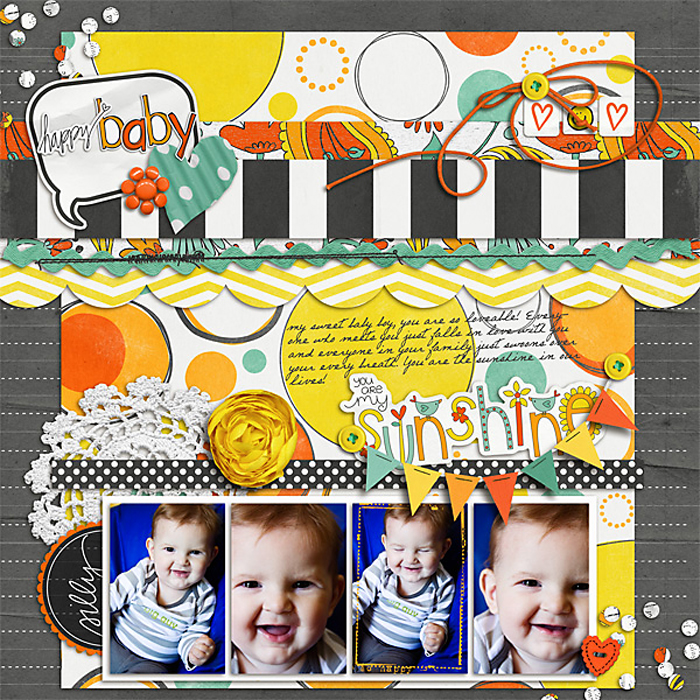 This next layout by Jacinda shows a sequence of equal sized photos going down the left side of the large photo, each one showing her picking strawberries.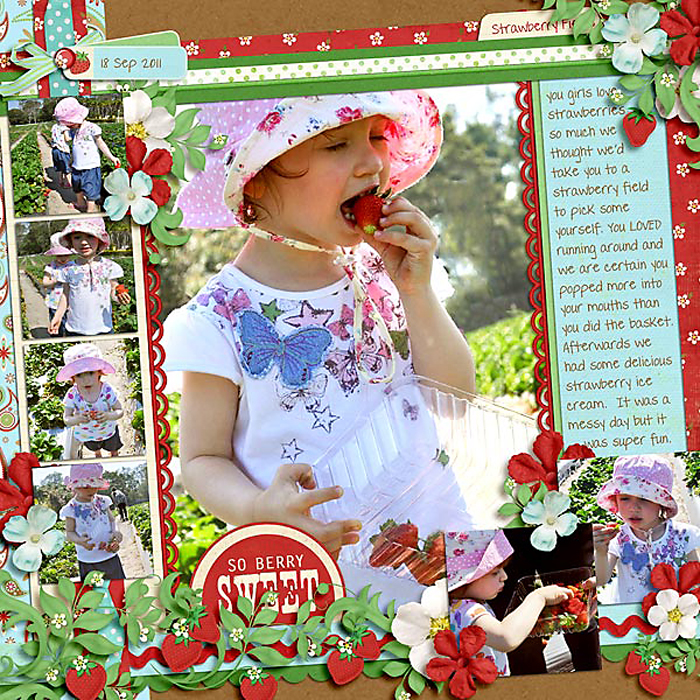 Sequence With Elements
This layout by myself uses frames from to lead you through the layout from the top to the bottom.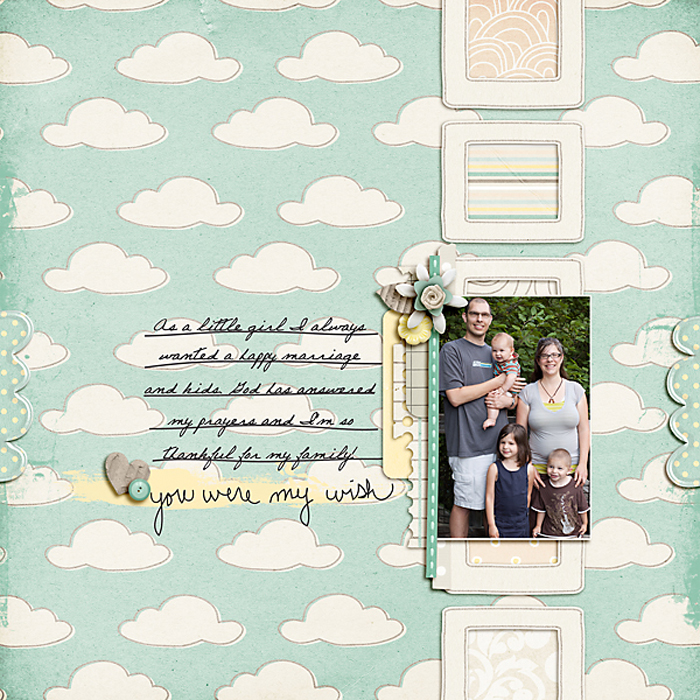 Sequence with Shapes
This layout by Traci uses rows of three equal sized circles leading you from the top of the layout to the bottom of the layout.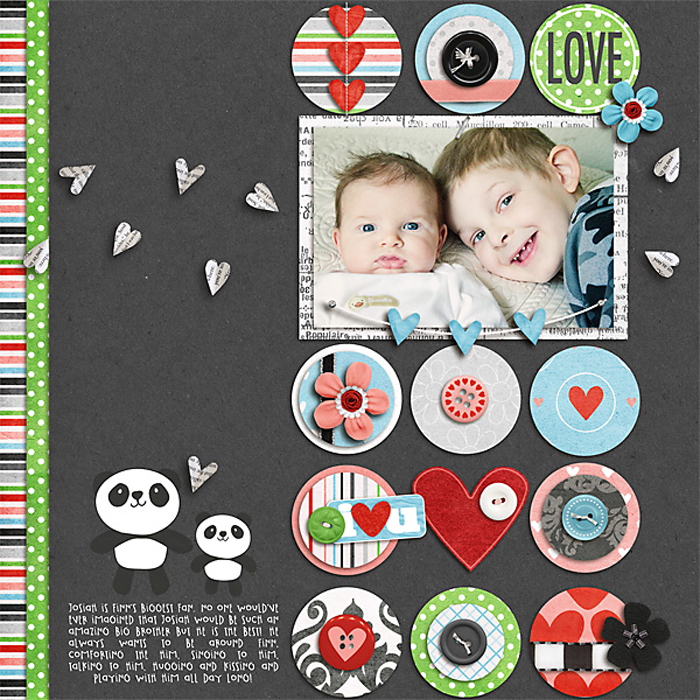 Sequence With Journaling
This layout by Darla uses her weekly schedule in sequence starting with Monday and then ending with Sunday.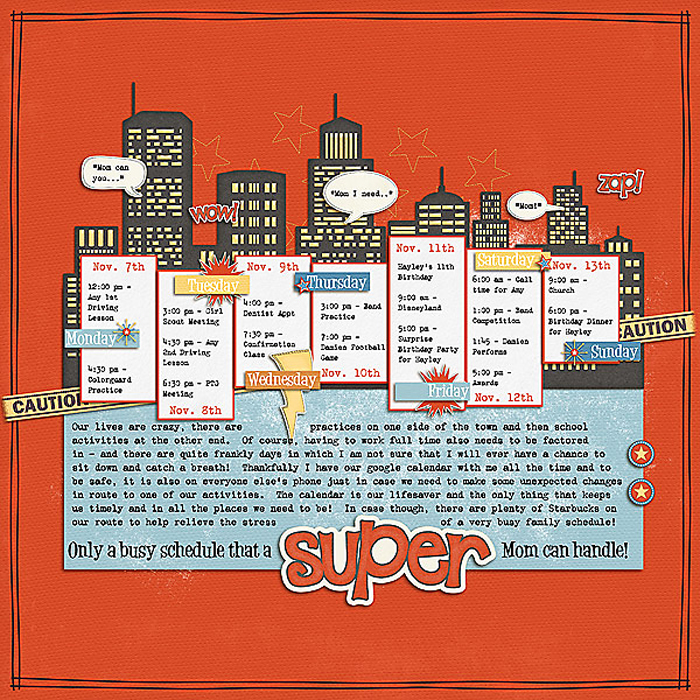 More Than One Sequence
This layout by Aly uses Sequence twice. First she uses equal sized pictures starting as a close up and then farther away and then even farther away, which shows her daughter going off to school. We know she's going off to school because at the bottom she has a sequence of equal sized circles filled with school supplies.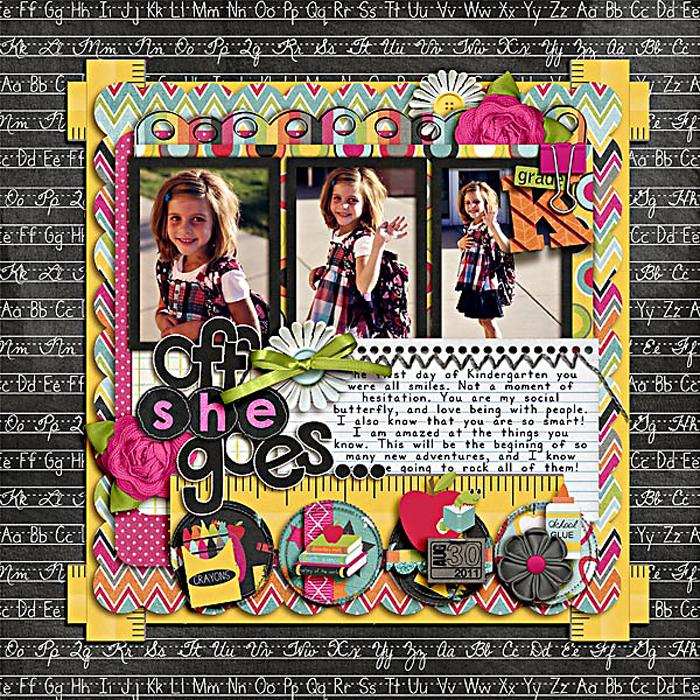 This is only a small sampling of layouts and there are so many ways you can create a sequence to tell your story on your layout. We look forward to seeing your layouts using sequencing for your design.