Scrap Like A Sugarbabe: Aly Hall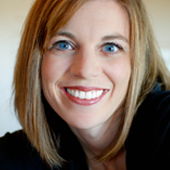 As I sit here, I feel like being responsible to share a tidbit about scrapping like a Sugarbabe is daunting. What do I contribute? Everyone, well at least I hope everyone, who scrapbooks has the amazing times when the creative juices just flow, along with the times of being stuck or feeling that creative block. I looked through my gallery and got tears of joy as I saw the memories that have been captured, and the stories that have been told through scrapbooking. Truth be told, it doesn't matter whether I look at a page and the technique is perfect, or if the page is simple and sweet. As long as I am telling my story and capturing the moments, then in my eyes I am a success. So I want to share some ways that I find my creativity, when my mind is having a little roadblock.
Inspired by Templates
One of my favorite ways to be inspired is by using templates! (Yep- I said it!) I find myself more and more using templates to help me document my memories. There are some amazing template designers, and in my mind it is a little like Betty Crocker… if someone has taken the time to make a great base product, then why struggle trying to do it myself. I am never disappointed when I use a template. It helps take the guess work out of creating a layout, and often lets me focus on the photos and the story I want to share, rather than how I am going to present it. It takes the pressure off! It is still me, since I am the one building on it and choosing the kit to use. One of the biggest template inspirations for me has been the Faves by Nettio Designs. I would not have done these pages about myself without her inspiration!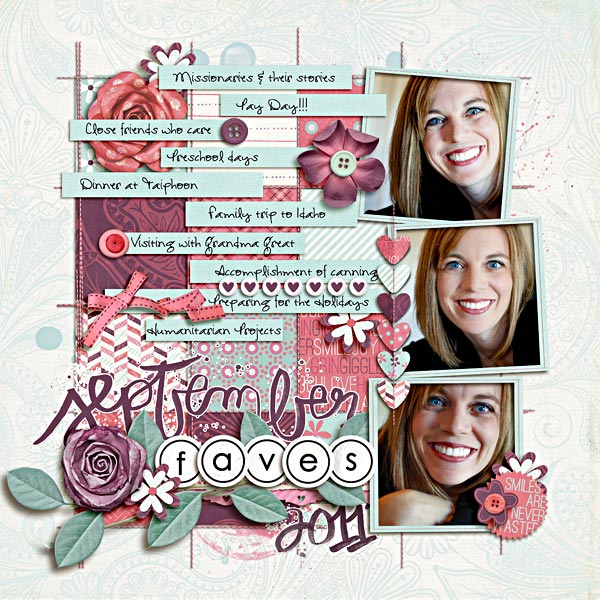 Inspired by Challenges
Another favorite way to be inspired is by challenges around the community. Of course SSD is my home, and I love to participate in the challenges here. They help me to think about things I never would have on my own, or use a creative twist that is uncharacteristic for me. I love that the challenges get me thinking outside the box.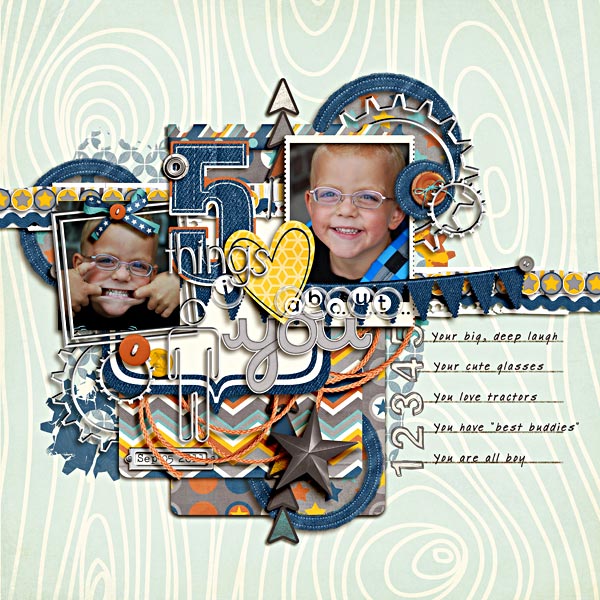 Inspired by Others
I love looking through the galleries to see a design that catches my eye. I love to take inspiration from my sweet digi friends. I am so thankful that we share these moments of our lives with each other. I love being reminded of a story I want to tell, because someone else told theirs. I like looking through digital galleries, as well as paper scrapping galleries to help me be inspired again!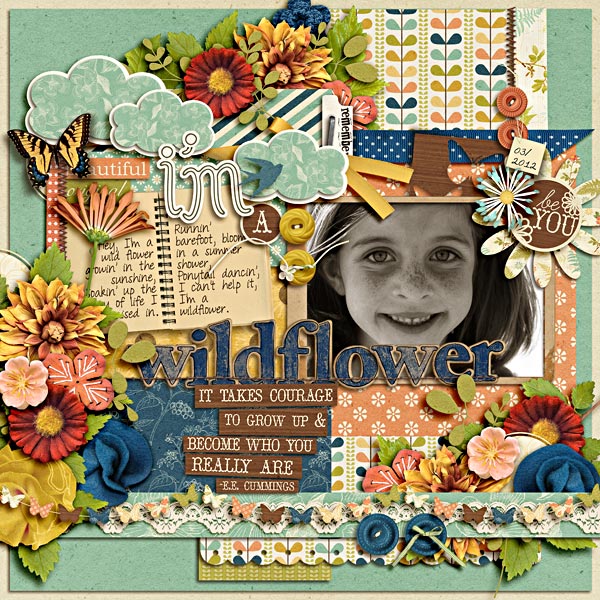 Most of all, I am inspired by my family. They help me enjoy life, and preserving those memories is so important to me! That is why I scrapbook, not to create a perfect page every single time. It is to preserve memories in a creative way, so every moment counts, and every moment is remembered and treasured!