Scrap Like a Sugarbabe: Laurie Book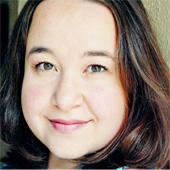 Let me introduce you to the one and only Laurie Book!  Laurie was on my personal team for a number of years before she was a Babe and I have always, always loved her layouts!  She's the kind of scrapper that everyone can relate to and can make any kit work perfectly to suit her needs! Without any further ado…
Hello friends!! Laurie here with today's Scrap Like a Sugarbabe feature. I've been scrapbooking since 2006. I love the creative outlet. Being a stay at home, homeschooling mom, it's a definite must to have a little creative time where I can do things for me.
 My Claim To Fame
I love color. I have always loved color in everything. I especially love bright and cheerful colors. It's no surprise then that one of my favorite things about scrapbooking is color. It is so much fun to open up a kit and my photos and really let the colors work their magic. One of the first things that drew me to the Sweet Shoppe way back in 2007 was color. I mean when you look through the store at all of the amazing products, you see completely gorgeous color palettes. I really love it when I see a kit and I have photos that I know are so perfect for a kit. For example, when I saw the kit 'Free Spirit' by Krystal Hartley and Laurie Ann I was in love. I knew right away looking at the elements and colors that it would suit my youngest daughter perfectly. I even knew exactly which pictures I wanted to use. Sure, my pictures were adorable, but they were a little bit on the dark side. I wanted to make the colors pop and really work with this kit. I used my go-to tools – my trusty unsharp mask and RadLab. Here was my end result. Magic!!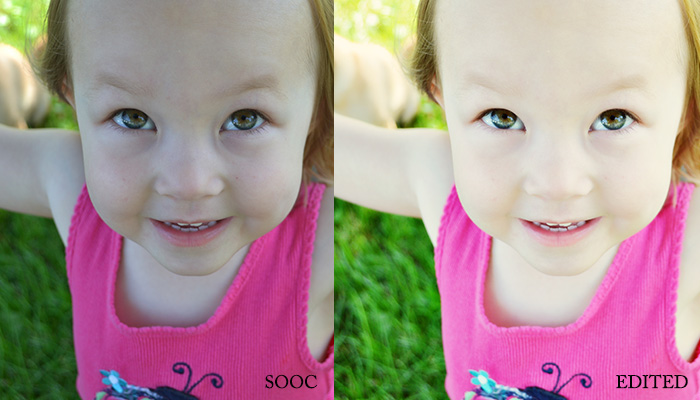 Now these photos are much better suited for the gorgeous kit!! To really make the photos work, I made sure I used plenty of pops of pink to really draw out the pink in the photographs and to draw attention to my adorable little sweetie.  Here is my finished product.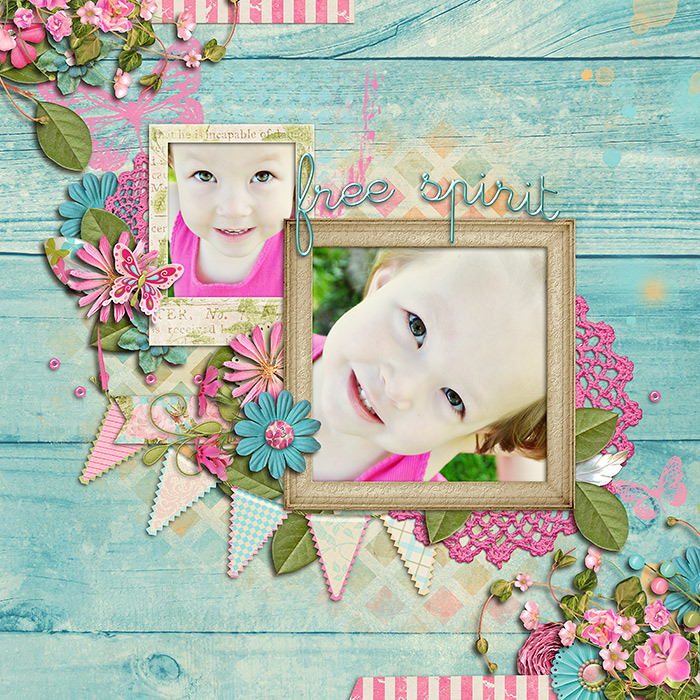 I really do love how this page turned out!! I'm not always this intentional about my photos matching kits – sometimes it just turns out that way. I finish a page and when I really look at it, I'm surprised at how well things match!! Sometimes you have the perfect photos for a kit and sometimes you don't. It's so easy to make each of your photos work with any kit. Here are a few more examples of my love of color!!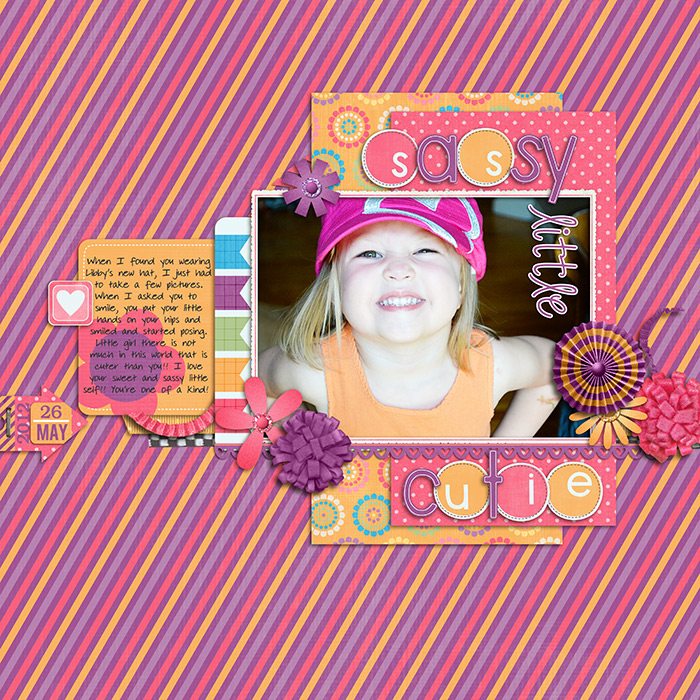 I absolutely fell in love with this awesome diagonal striped paper. I love those bright colors and I especially love how this kit really brought out the orange and pink in my little one's outfit and really accentuated the picture. Even though there are lots of patterns and bright colors, it didn't take away from the picture.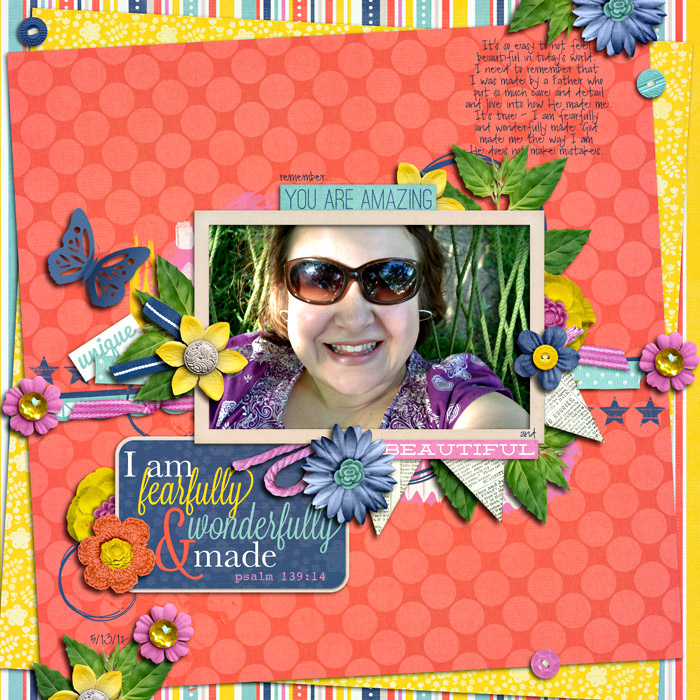 This is still one of my favorite pages. I don't do very many pages for/about myself and I loved this one. I used really bright colors and clustered lots of purple and green around the photo so that it really drew your attention to the photo.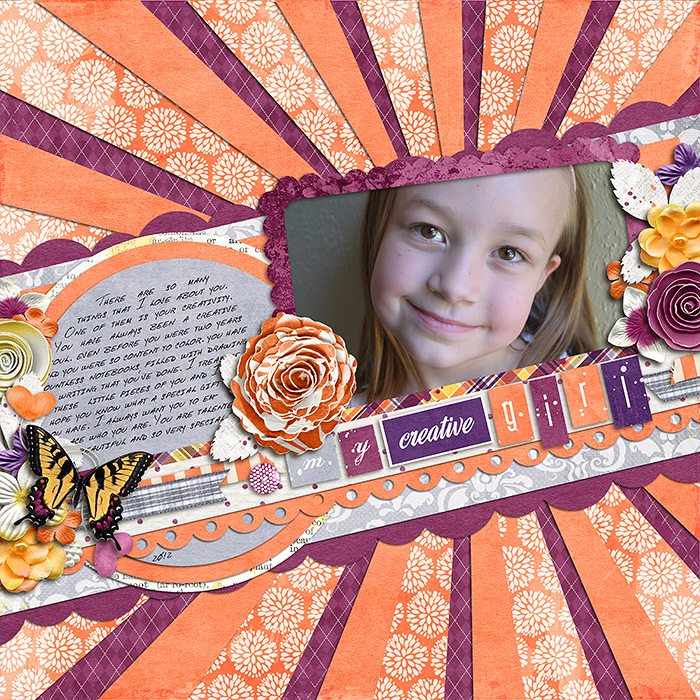 This kit was perfect for showcasing my very creative daughter. I was so drawn to the beautiful purple and cheerful orange in the kit and I made that the main focus – especially since my daughter is beautiful and cheerful.
So as you can see, color isn't really just color. You can really make your pages stand out with the right color choices. The colors you choose can really do a wonderful job of conveying your feelings about your subject or the mood of the page.