Scrap Like a SugarBabe: Nikki Epperson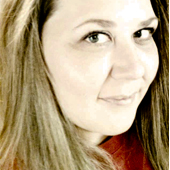 I don't really remember a time when Nikki wasn't a member at Sweet Shoppe.  We've been around for her whole scrapping journey, and let me tell you, she is one amazing scrapper!
About Nikki
Hi!  Nikki E here to tell you a little about myself and my creative process.  I've been married for almost 10 years and we have 3 kids.  Mine, his, and ours are Lane (16), Destiny (12), and Colton (8).  Right now, I stay home and play on Pinterest, errr, take care of the house.  I would absolutely never waste my day away browsing forums, Facebook, and scrapping!!!  I babysit 2 more kiddos daily and that usually keeps me pretty busy!  I've been actively scrapping since 2008 and it's definitely something I have a great passion for.  I love recording our lives like this and I love the friends I've made through scrapping!
My Claim to Fame
I think my style has grown so much over the past year.  I have finally found "me" as a scrapper.  I think I can definitely call my claim to fame "embrace the mess".  I love adding more and more to my pages lately.  I love patterned papers.  I seriously try to use every pattern in a kit, if possible!
I thought I'd take you on a scrapping adventure with me, lol and show you just how I have learned to embrace my mess and make it me!
I started with getting all my papers where I thought I wanted them.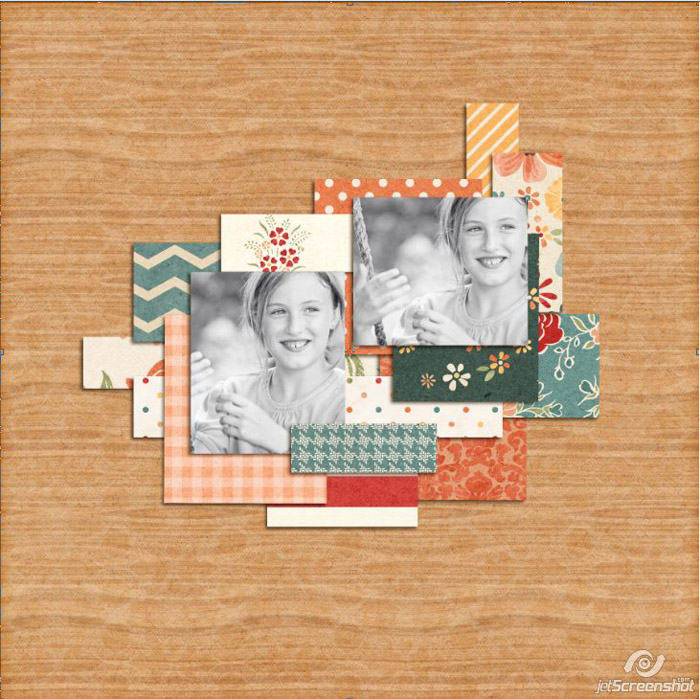 I started adding ellies and then decided that my papers needed to be spread out just a bit more.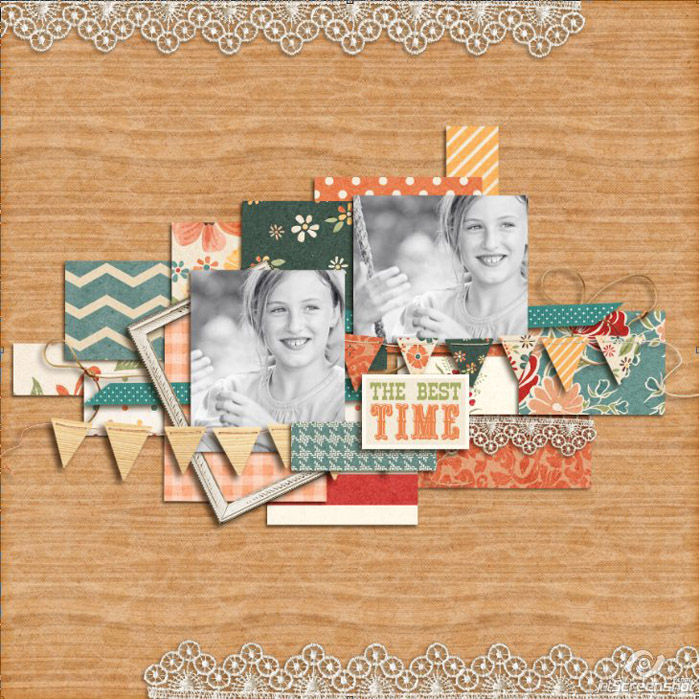 Time to add in some foliage!!!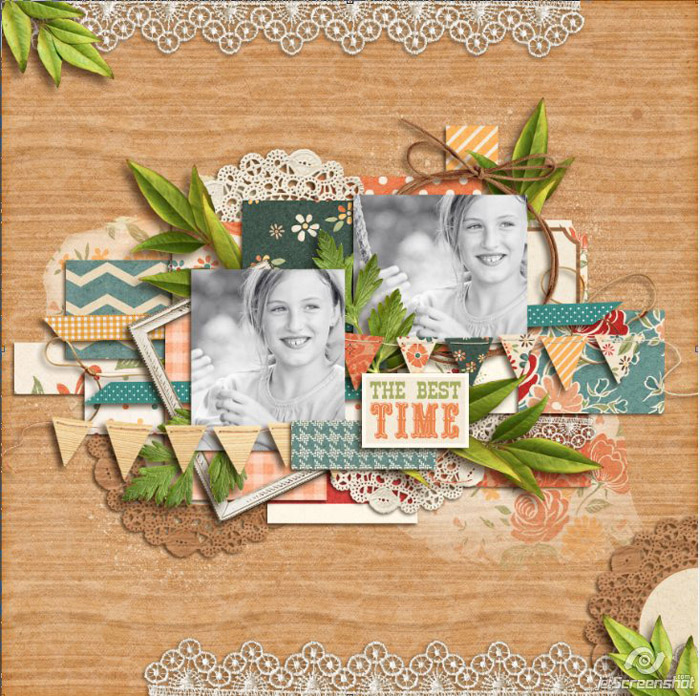 Time to pile on some more ellies!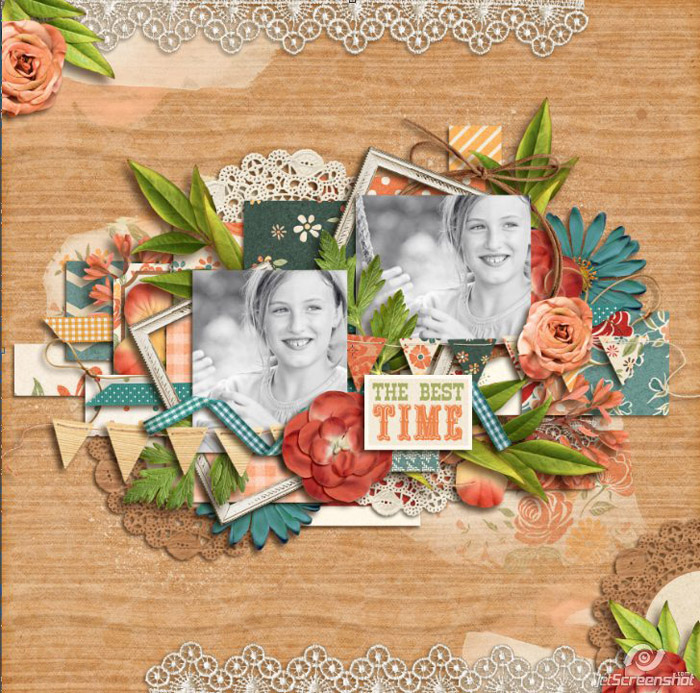 and more ellies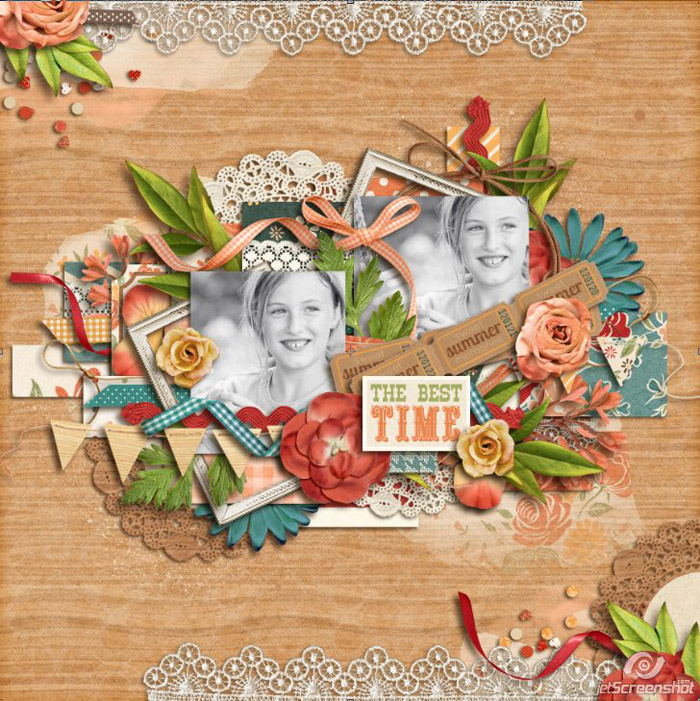 I think it's time for a title!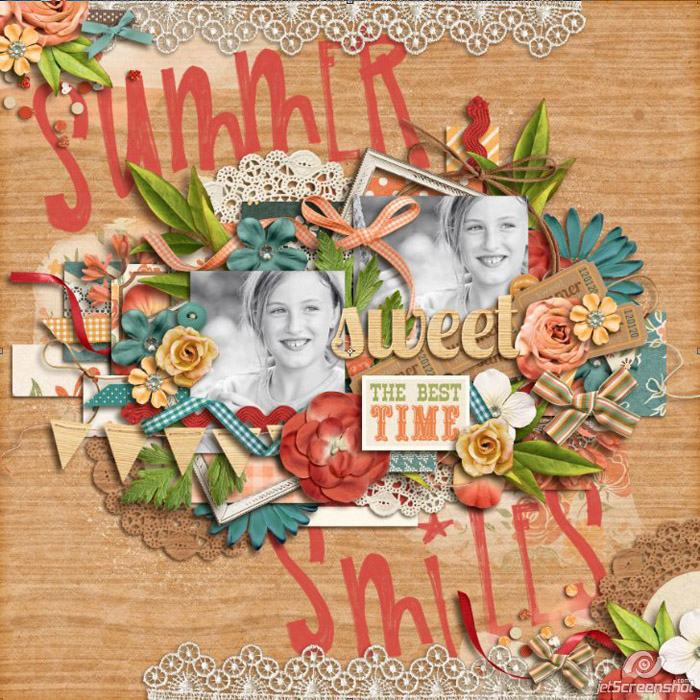 That really makes me smile, but I still feel like something is missing!  I think it's time to break out Krystal's Stamp Stash 4.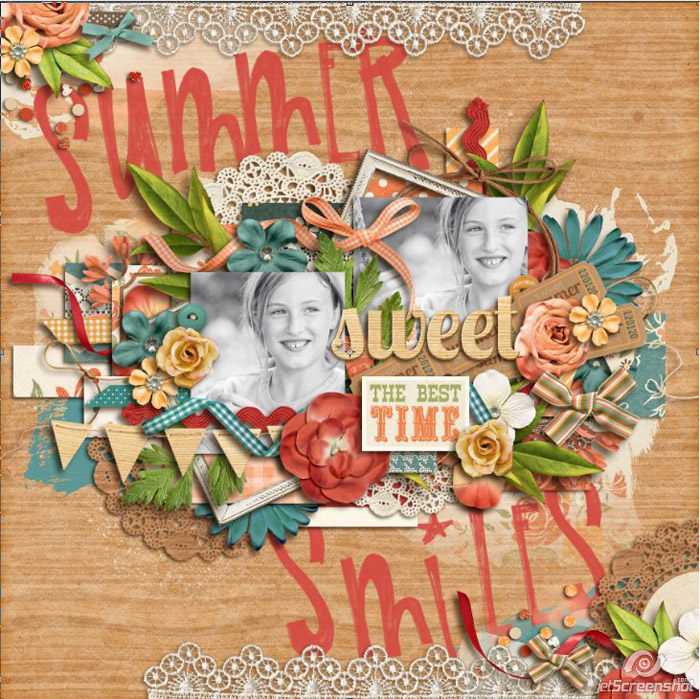 And I think I'm finished.
But wait.  I have no stitching and that makes me sad.  I had to grab some stitching from Traci and Erica!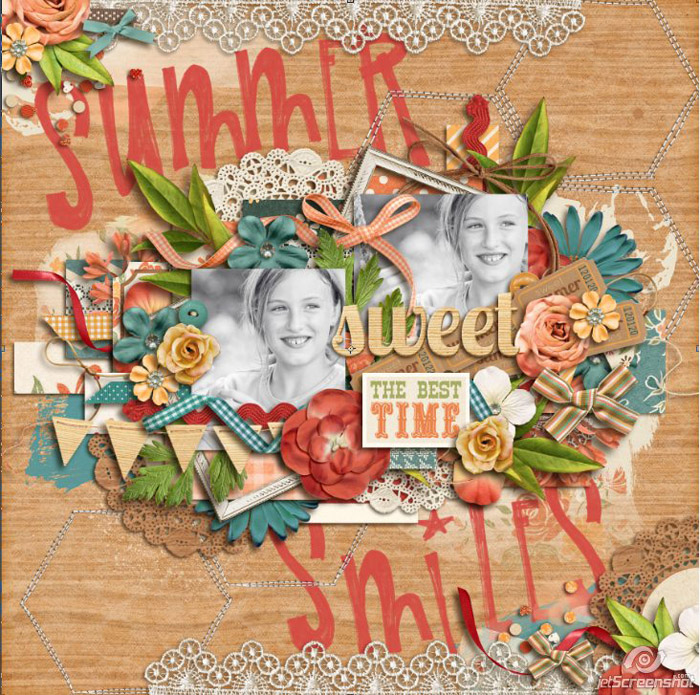 Finally, I need to add a touch of journaling.
And a few more flowers.  Let's face it, you can never have too many flowers!!!!
and I'm finished!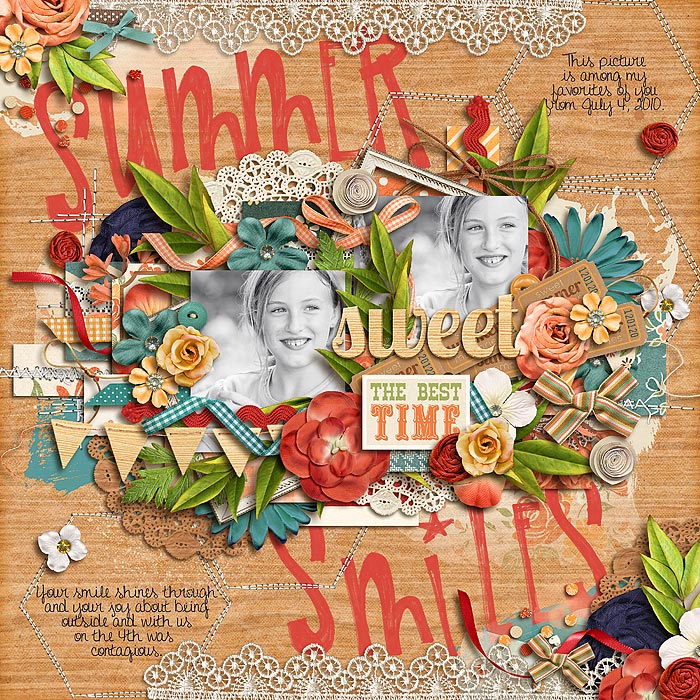 I hope you enjoyed a look into my chaos, and I hope I've inspired you some to embrace your mess!