Scrap like a Sugar Babe: Kim DeSmet

I've been following Kim for a long time…once upon a time as a designer (I still have some of her amazing products!) and now as a SugarBabe, she never fails to innovate and impress!
About Kim
I live in one of the smallest countries in Europe, Belgium, with my boyfriend and our two children, Roxanne (8) and Seppe (3). The weather could be better but aside from that, I really love it here. We are know as gourmands, the food is delicious here (especially the chocolate!)

I speak Dutch, the same language as in The Netherlands, but part of our country speaks French and most of us are taught to speak both. I discovered paper scrapbooking after my daughter was born and dabbled in it for about a year. Scrapbooking was (and still is) a very rare hobby over here and there were very few scrapbooking stores in my country. I had to order most of my supplies from international companies and learned everything about my hobby online. And thus it was almost inevitable that I came in touch with digital scrapbooking. I discovered it in 2006 and never touched any of my paper supplies since!
My Claim to Fame
Over the past years I have experimented with lots of different styles. It took me years to finally discover my own style and now that I have, I'm very happy and comfortable with it.  When I examine my style and my pages, I notice a couple of ingredients that return in almost all of my layouts:
1. A clean, neutral background
I prefer  brown, black, white or kraft (in that order) but I also have a weakness for wood backgrounds.
2. Straight lines and photos
I don't know why, but I don't like tilted photos. You will find some on my pages, mostly because they were part of a template, but even then I feel the urge to transform the angle of my photos to straight.
3. White space
I need some negative space so my photos can breathe. I don't like my pages to be too full.
4. Patterned paper accents
I'm obsessed with patterned papers. I still have all my real patterned scrapbook paper, even though I haven't used it in years! I just like to look at it from time to time.

I usually use patterned papers as accents: small circles, blocks or cut-outs to add some extra flair.
5. Edited photos
I rarely use unedited photos on my pages, even if it's just a small tweak in contrast or brightness but you'll always find some level of editing on my pictures.
6. Clustering
I just can't help it, I NEED to do some clustering on all of my pages!
7. Contrast
I love contrasting colors and I like to make them pop on my neutral background paper.
8. Journaling
Even if it's just a sentence (or a title), I want my pages to tell a story both with photos and words.
Here are a couple of my favorite pages: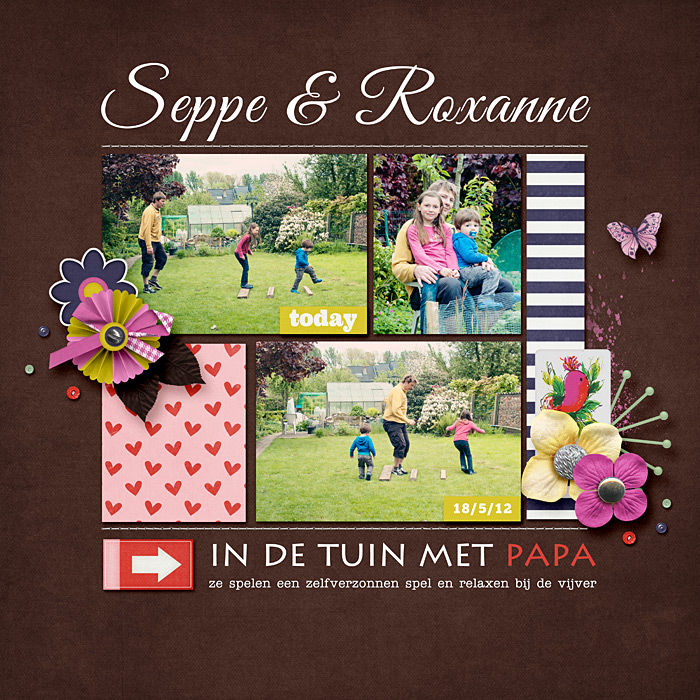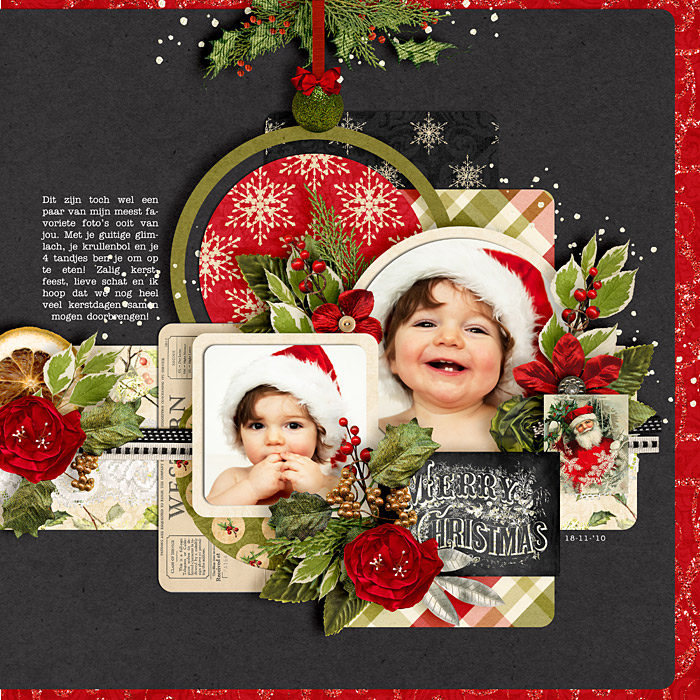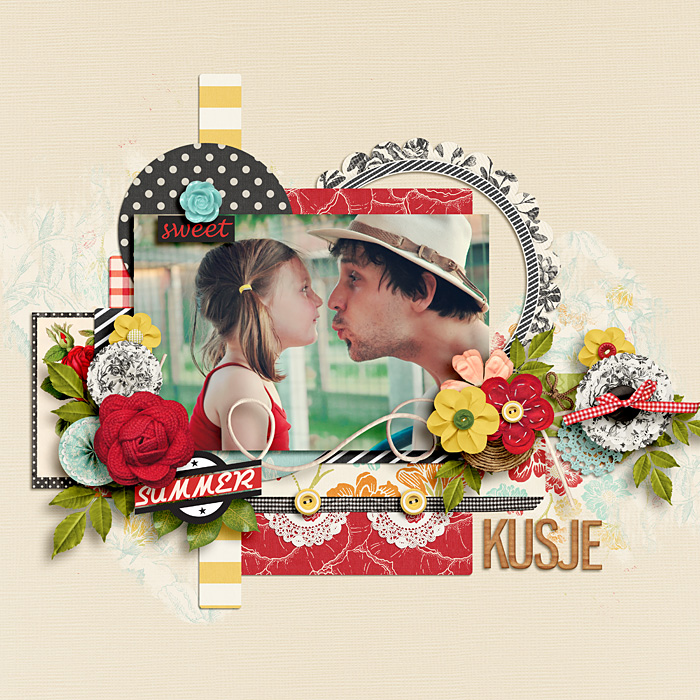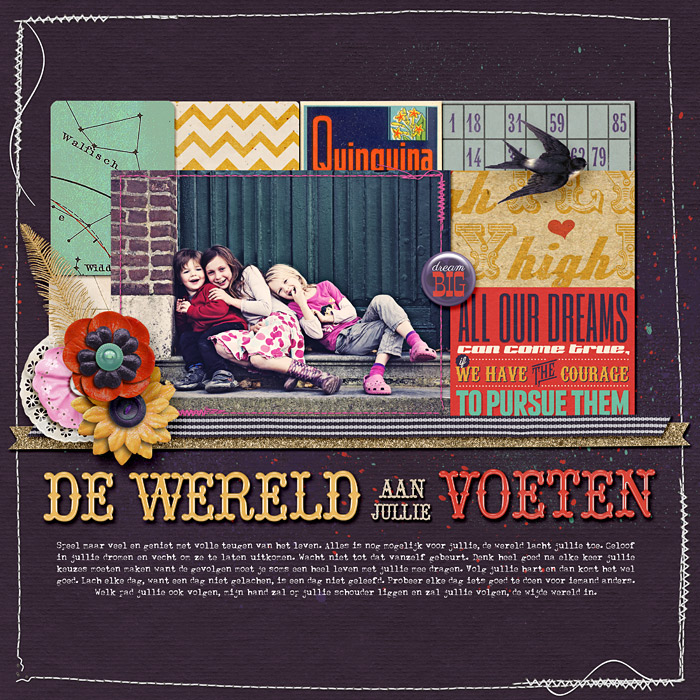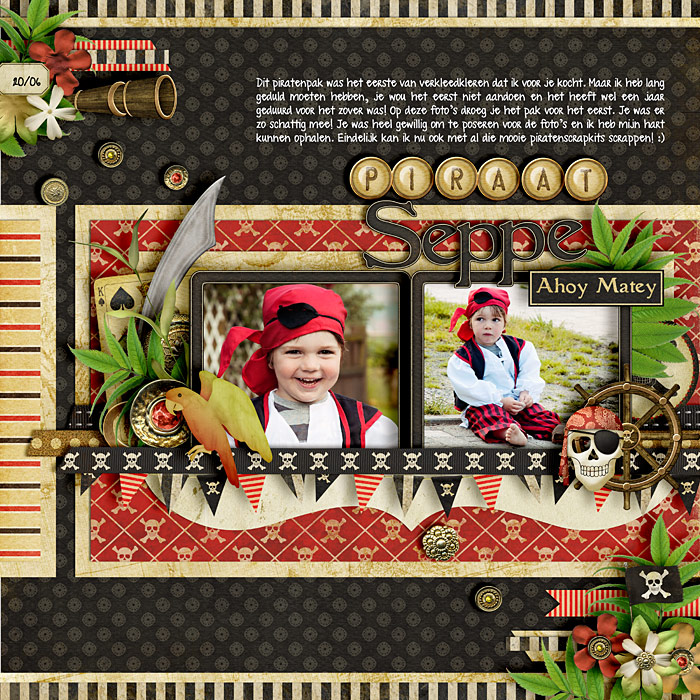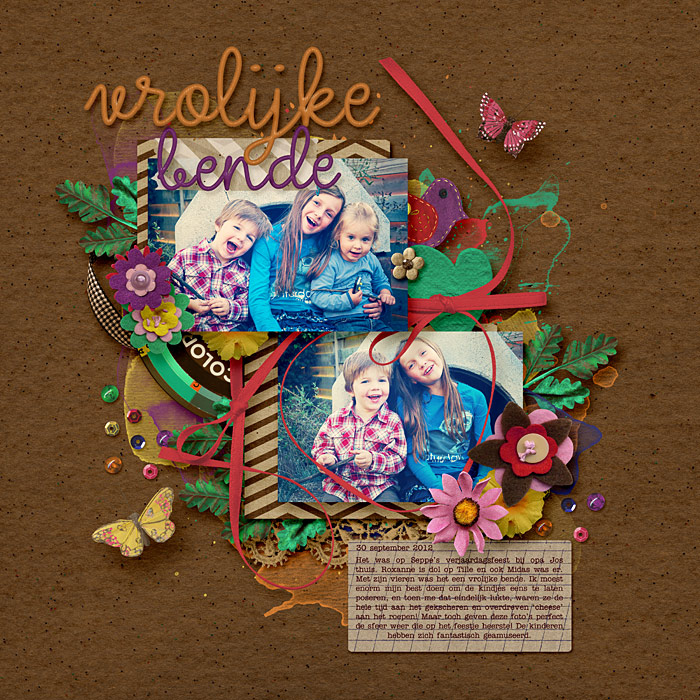 I scrap both with templates and without, but I am known for adjusting the templates I work with. Those adjustments usually come down to the same principles: making more white space by shrinking them or making tilted photos straight.

I love a graphic feel to my pages but I am also a clusterqueen at heart, a combination that works for me!