Noted-Make Your Own Notepads
Hello Sweet Shoppers, Keely here and I'm bringing you one super easy crafty project. Notepads. They're practical, I started making them because I like to have a customized shopping list on my fridge so the family can jot down needs and wants. They also make great stocking stuffers, teacher and classroom gifts, game pads for car trips, lots of possibilities. I'll show you how I put together a couple for my girls' Easter baskets.
What you need:
– Digitally designed and printed sheets to make your notepad
– Scissors, paper trimmer or craft knife
– Thin cardboard for notepad backing ( I always scavenge the recycling bin, packaging inserts, cereal boxes etc. are perfect)
– Binder clips, vice grips, clamps anything that will do a good job of keeping your notepad tightly pressed together.
* I also use paint stirrers, rulers, or clip boards to keep it even and stable.
– Padding compound
* You can use Modge Podge too. It works but honestly it's just not as nice as padding compound. Padding compound is exactly like what is used for the notepads you buy in stores, it dries really quickly and it's flexible. You can buy it at craft or art supply stores or online. I've been using the same bottle for years, it lasts for ages.
Let's Do This: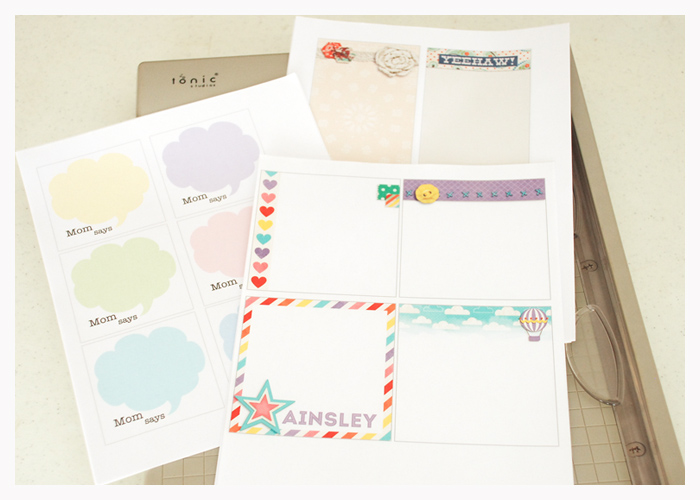 I created my pages in Photoshop, I did a set that will be 4×4 using the triple dip Somewhere Over the Rainbow, a 3×3 set, and a 3.1.4 x 6 using Jenn's Home On The Range. Print out as many copies as you want for your pad. I like to mix up my notepads so not every page is the same but you can do whatever you like.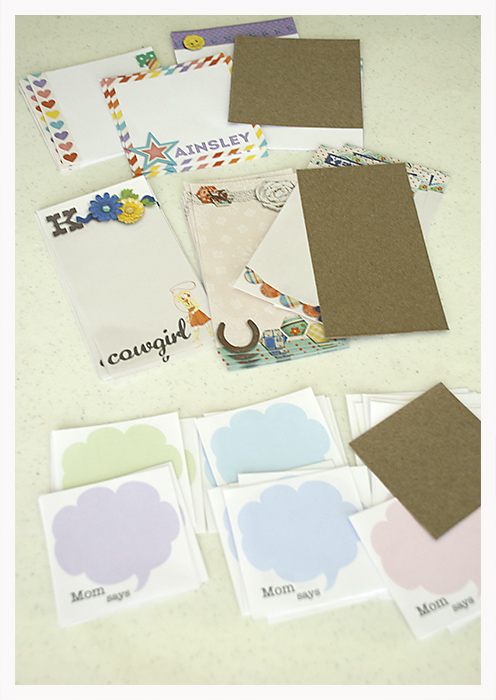 Trim away and cut your cardboard for backing. Now your notepads are ready to assemble. Stack up everything like you want and you're ready for the finishing.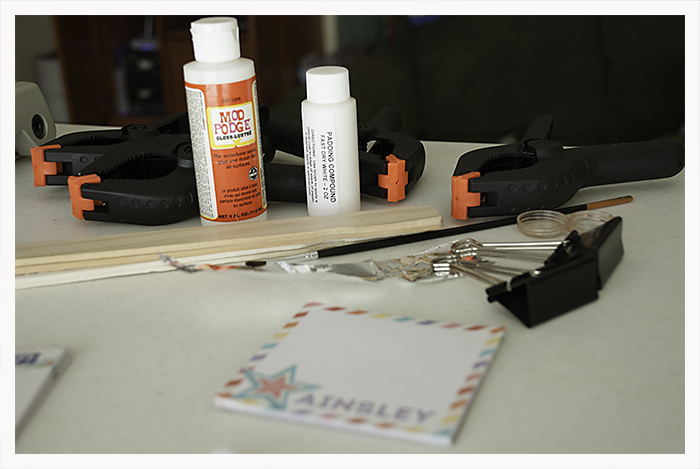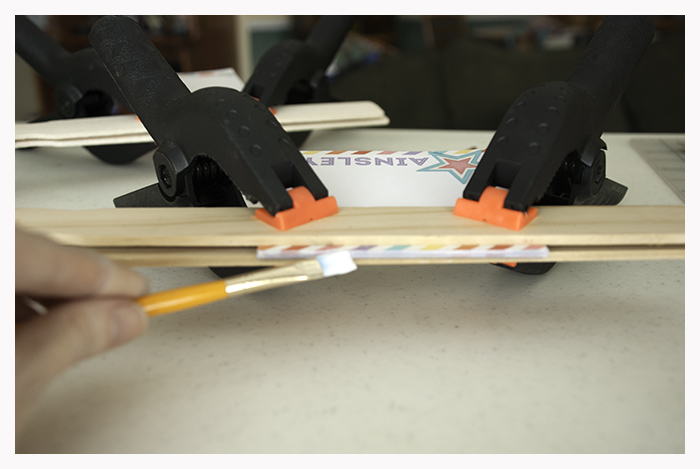 Take your stacked pad and place in-between your stabilizer ( I've always used what I have on hand, paint stirrers and clipboards work really well. If you use clipboards just have one on top and one on the bottom and use your clamping device. I've also used only binder clips on small pads, they've been fine but it's nice to have a little extra, even pressure )  Once everything's stacked and clamped run a brush with padding compound along the edge and a tiny bit over the side and back edge of the cardboard backing. Wait. It only takes twenty or thirty minutes for this stuff to dry, I usually do about three coats.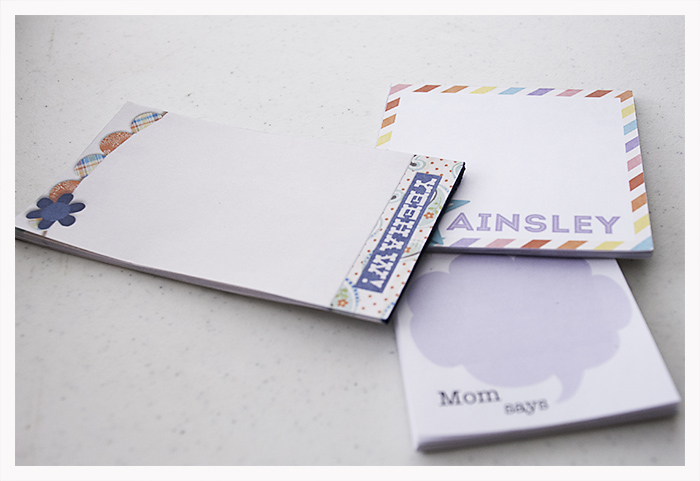 Voila, custom made notepads. You can see the edge on the long set is blue, I added a little food coloring to the padding compound.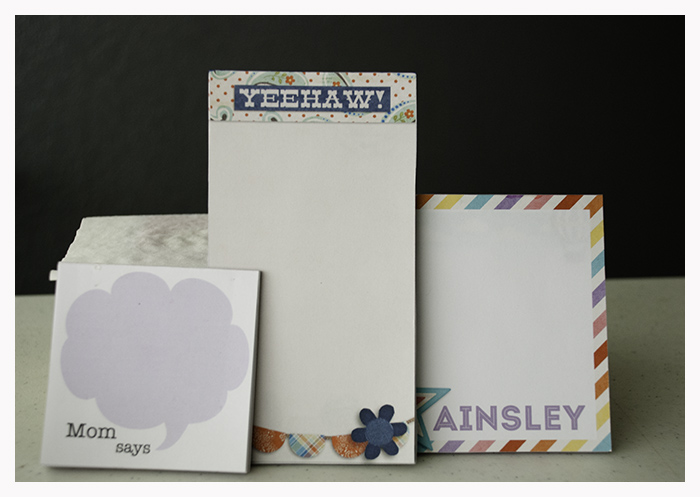 You can also glue a magnetic strip on the back, that's what I do with my shopping lists. You can get a big roll for $2.99 at Hobby Lobby.
(I've also found you can reuse the backing )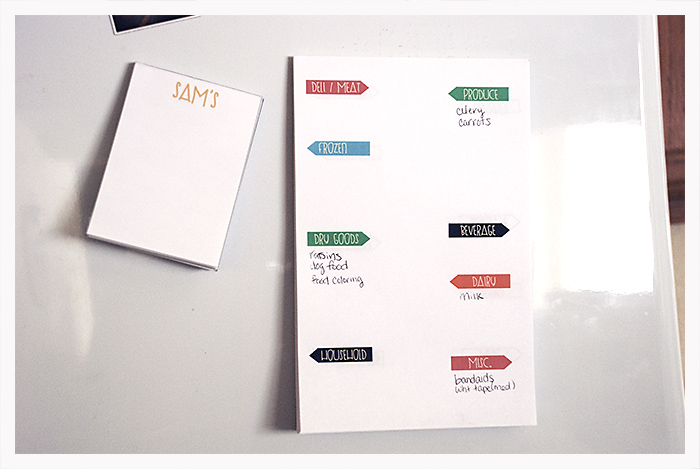 And that's it, easy peasy.