Scrap Like a Sugarbabe: Erin Ranslow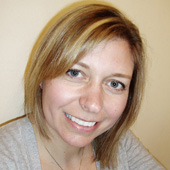 Erin is a phenomenal scrapper and I was so proud of her when she became a Sugar Babe! She's one of the few scrappy people I've been blessed to meet in real life – such a sweet person!  Erin really knows how to jazz up a page and take it from ordinary to extraordinary, I hope you enjoy her process!
Erin's Claim to Fame:
Hey hey sweet shoppers! It's me, Erin, here to tell you all about the way I finish my pages. If you take a look at my gallery, you'll often notice that each page has a ton of layers and what I call "a finishing touch." What's a finishing touch? Well what I consider a finishing touch would be my title, stitching and paint. For me – I love playing around with all the different alphas, stitching and paint splatters the Sweet Shoppe offers!
Erin's Favorite Layouts with the "Finishing Touch:"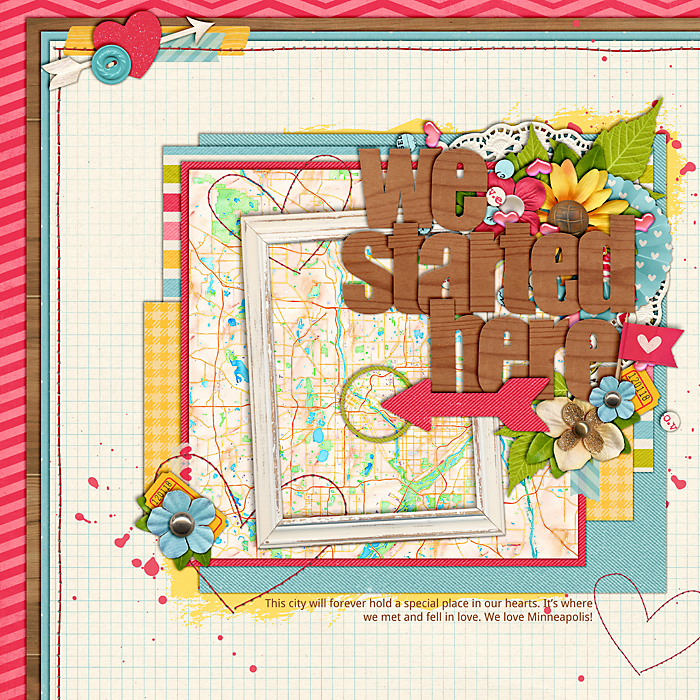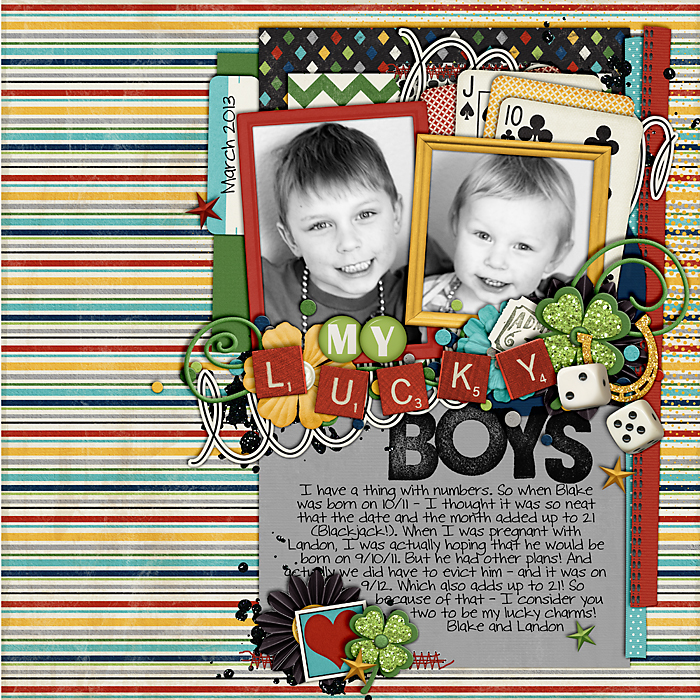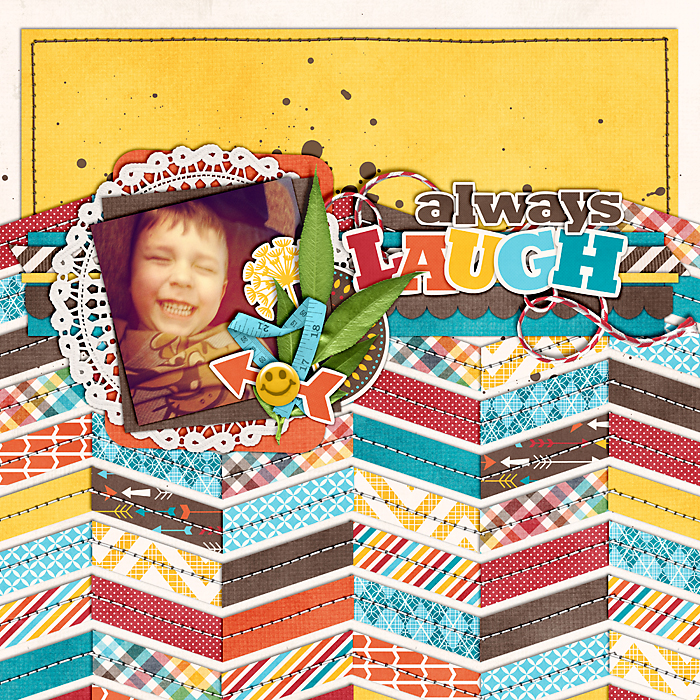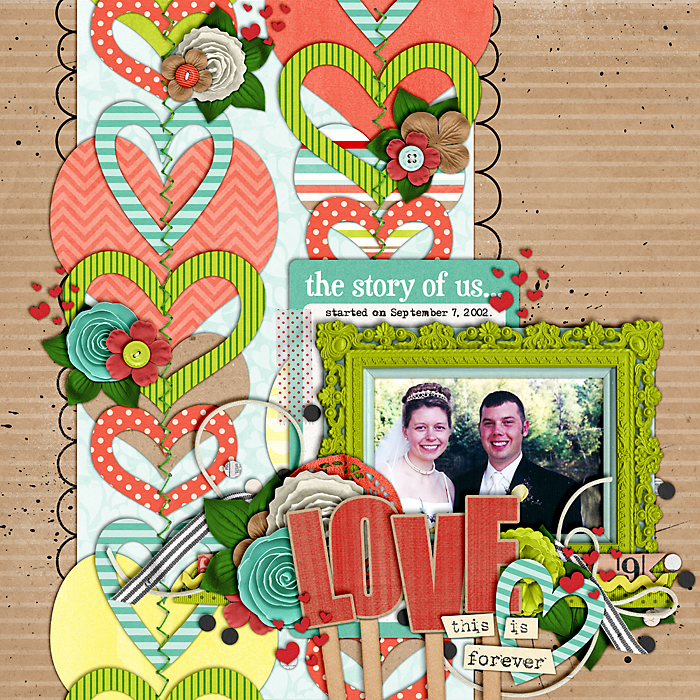 Finishing a Layout: Step by Step
I thought I would show you all how I finished the following layout using Jenn Barrette's Everyday is Earth Day. Here's my finished page: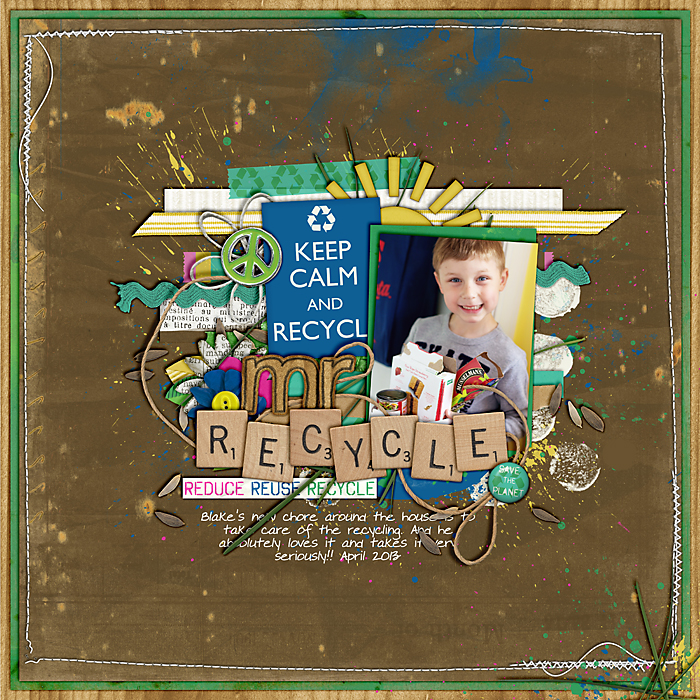 And here it is without the title, stitching and paint. And while it looks pretty good, adding just a few extra elements will make it stand out.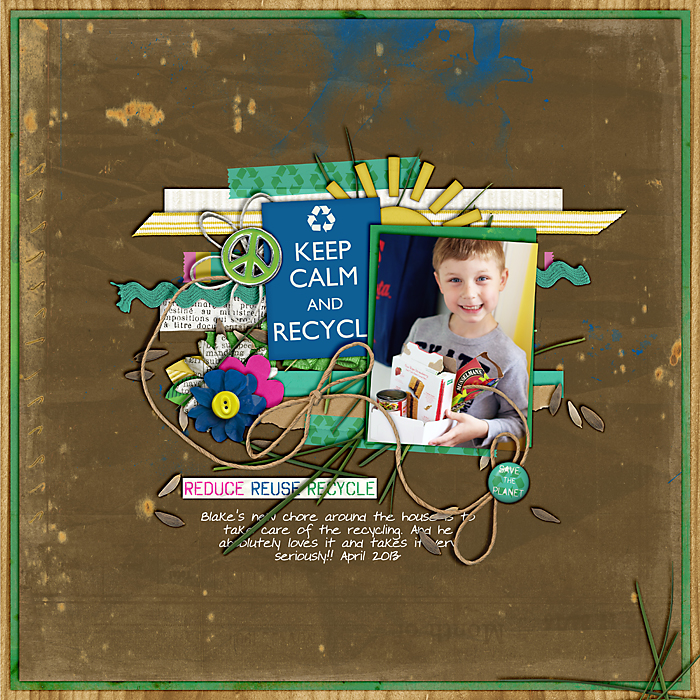 First up I am going to add some paint. I am using the paint that Jenn included in the kit – but I've also used some of the great paint and brushes found in the shoppe on other layouts.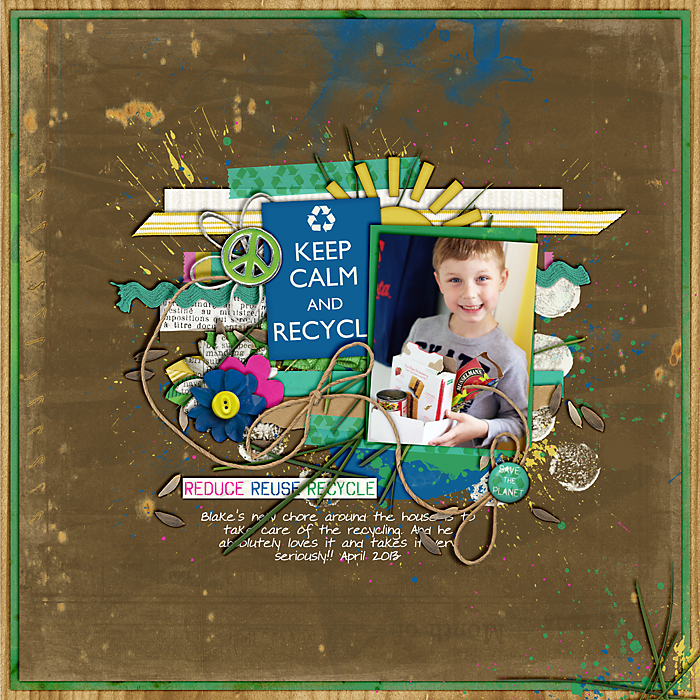 Definitely looking better. But it needs something else. A title. Often times I like to use wordart included in the kits to help me with my title. For this layout, I knew I wanted to use the fun scrabble tiles spelling out Recycle. And of course the alpha included in the kit. You may have noticed that I have a "thing" for putting my title right across a string or a banner. I'm not sure why – it's just how I like to do things!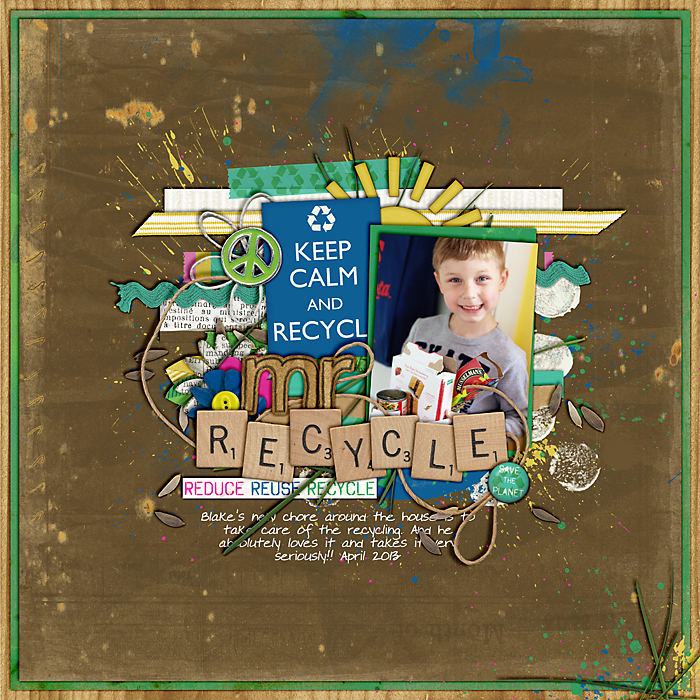 Now I could probably call this layout done – but for me it's feeling very open. The papers could fly right off the page. I need something to keep everything grounded. Help draw my eye to the center of the page. So a nice border stitch is what I'll add.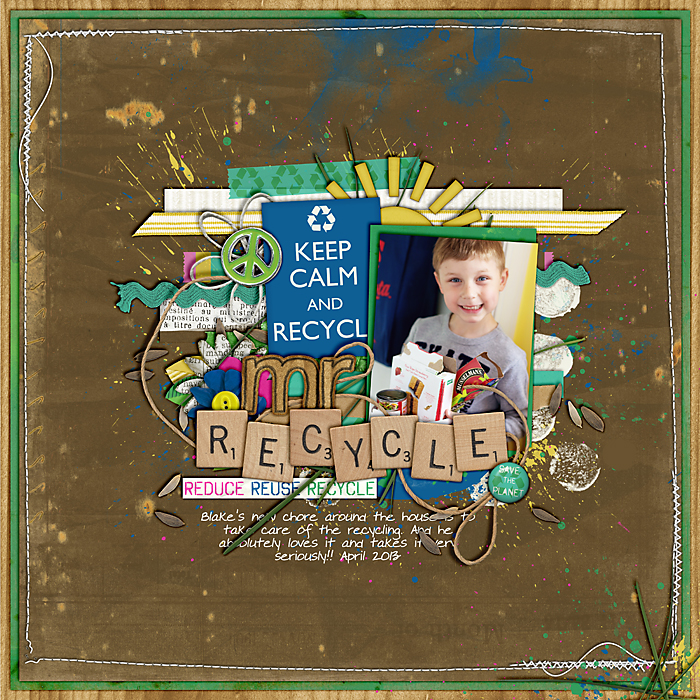 And here we are again – my finished page. Paint, title and stitching all included.
I hope you learned a little bit about the way I go about finishing a layout and that the next time you sit down to scrap – you'll try one – two – or three of these tips yourself!