Using Templates to Create Hybrid Cards
I, Rebecca, am not much of a card person and even when I was a traditional scrapper, I didn't dabble in the craft of card making. I don't know why… it's just a mini scrapbook photoless layout, but I was always stumped by them.  Then last week I went to the store for a "thinking of you" card and was slapped with sticker shock… whoa, when did cards get to be so expensive? And that is when I sat down and was determined to start making my own cards!!
So, what do I do when I'm stumped or lacking scrapping mojo in the layout world? I turn to templates!! I know, I know… we heard it all the time… templates are so versatile… they can be enlarged, shrunk, even doubled up on… however, have you ever used a favorite template to create a card? Well, we are going to do it today by following this quick tutorial!

Supplies
1. In your photoediting software, create a 5×7 box (or the size of the card you want when it's folded) on an blank canvas.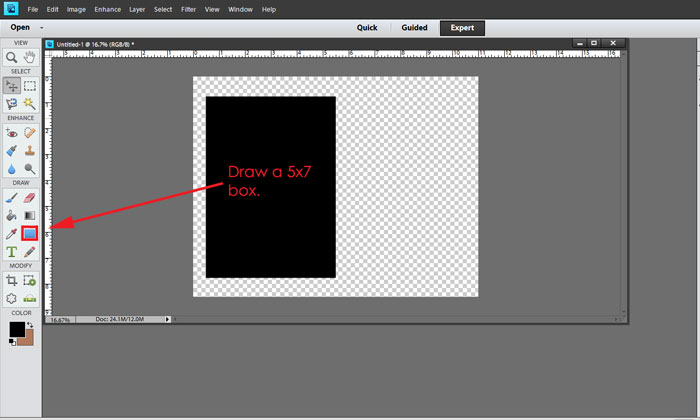 2. Duplicate the box and drag it next to the first box. In PSE11, I right clicked on the first box in the layer's window and selected Duplicate. I always like to add a narrow space between the box to show me where the fold line will be, so all the elements and papers are lined up properly.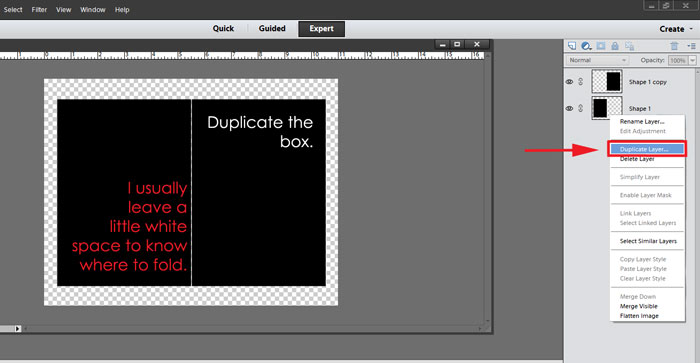 3. Open the template you will be using, selecting all the layers and dragging it to the card template. Resize the template to achieve the look you would like.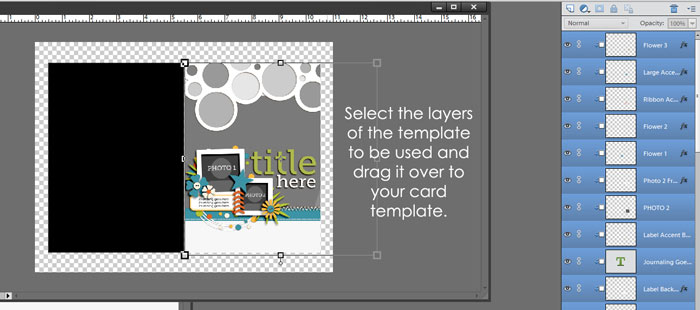 4. Now the fun part!!  Clipping the papers and adding the elements.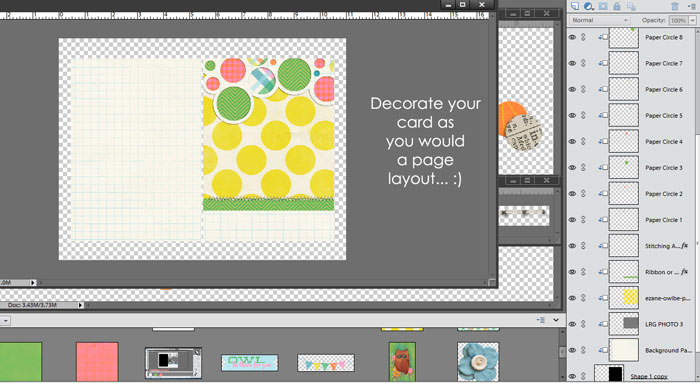 5. And here is what it looks like after I have added the elements…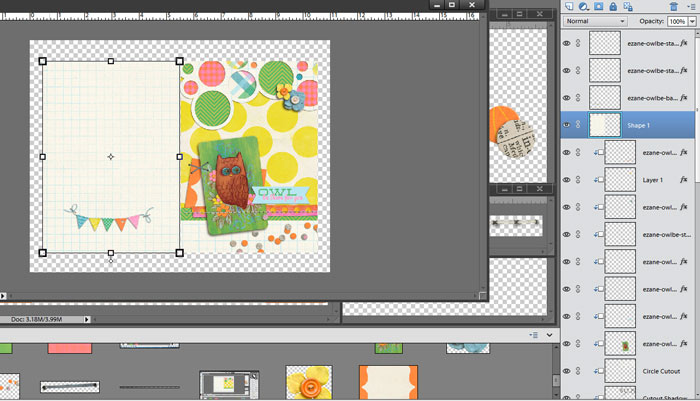 6. Print on cardstock or double sided matte presentation paper and cut out with scissors. Fold and you have a quick card!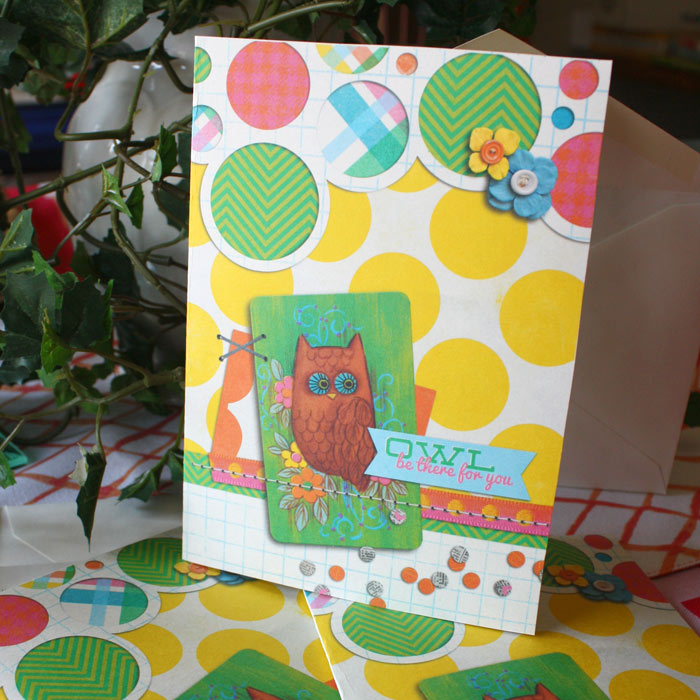 Optional: If you want to make the card a bit more fancy, copy the elements to a second blank canvas, print, cut, and adhere to the card with pop up dots. 
Also at Sweet Shoppe, there are a few printable/templates that have different card shapes:
DIY Printable Templates: Geo Cards by Heather Roselli
DIY Printable Templates: Triptych Cards by Heather Roselli
And if you are wondering about envelopes, you can find packets of plain envelopes at a craft or office supply store. If you would like to make your own, there are a few templates in the store, too:
DYI Templates: 4×6 box with cards by Heather Roselli
Cutting Files: Envelopes by Mari Koegelenberg
{{Hugs}}
Rebecca aka Mamabee