Scrap like a Sugarbabe: Jacinda Prattley
This week's Scrap Like A SugarBabe post is from Jacinda Prattley. Her gallery is full of large photo layouts that grab your attention and help to tell  the story, and this article will give some ideas on how you can do that.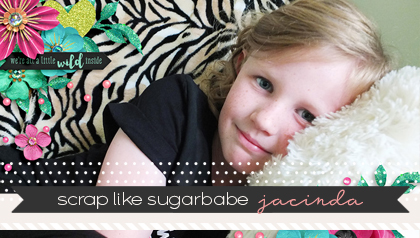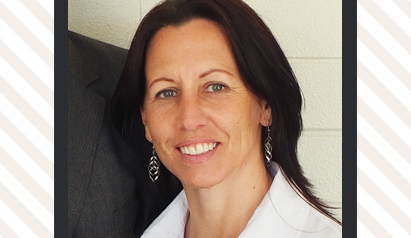 About Jacinda:
Hey everyone! I'm Jacinda, a teacher-aide in Auckland, New Zealand. I've been married to my military husband since 2000, and we have two beautiful daughters. I've been a Sugarbabe since September 2011. Digital scrapping is my main hobby, and I love recording family history for not only my children, but also my nephews, nieces and extended family. If I'm not scrapping or spending time with my family, you'll probably find me reading.
When I was thinking of what I could write about today, I kept thinking I should keep it simple. I'm a pretty simple scrapper at the end of the day, but what could I share that would be easy to write, and also easy for other scrappers to do themselves? So I looked through my gallery, and my eyes kept being drawn to the big photo layouts.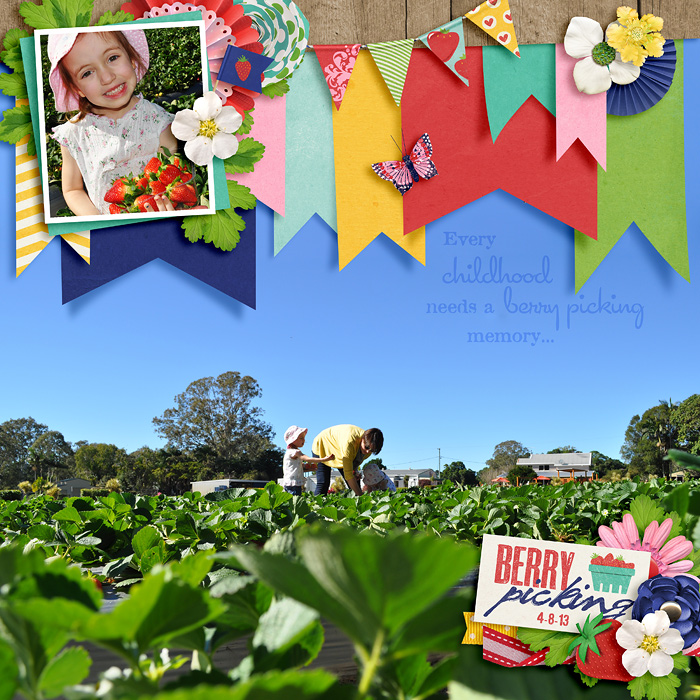 While I love scrapping all kinds of layouts, single photo, multi-photo, journal only… some of my favourite ones are those where the photo takes up most of the page. It's like bam, right there in your face, making a big impact. Keeping it larger than life really brings the memories back of that moment, or that person, don't you think? When I do these kinds of layouts, I let the photo do the talking, and often only have a small amount of journaling accompanying it, if at all.
I thought today I would share some of my big photo layouts with you all, showing how I embellish/decorate the pages. In general I keep them pretty simple. In my opinion the photo is big enough by itself without TOO many elements detracting from the main focus. Maybe they'll inspire you as to how you could decorate your own special photos.
Full page: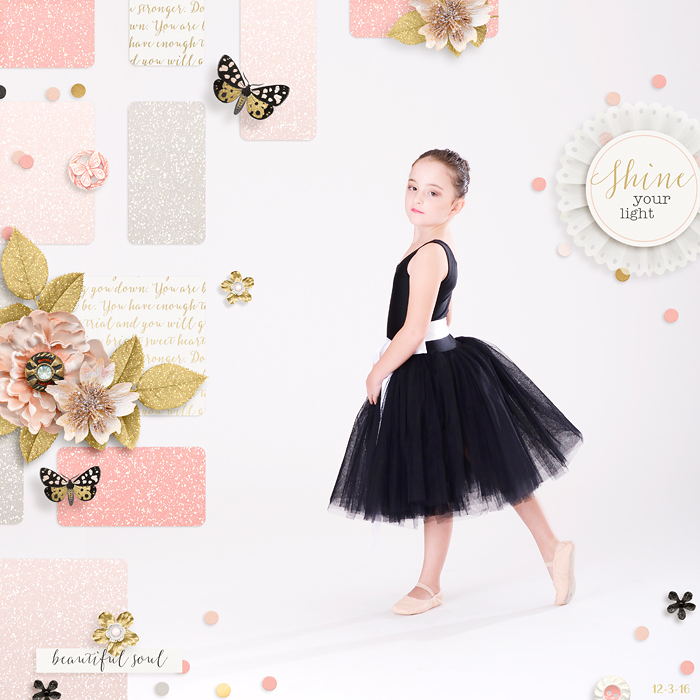 Vertical: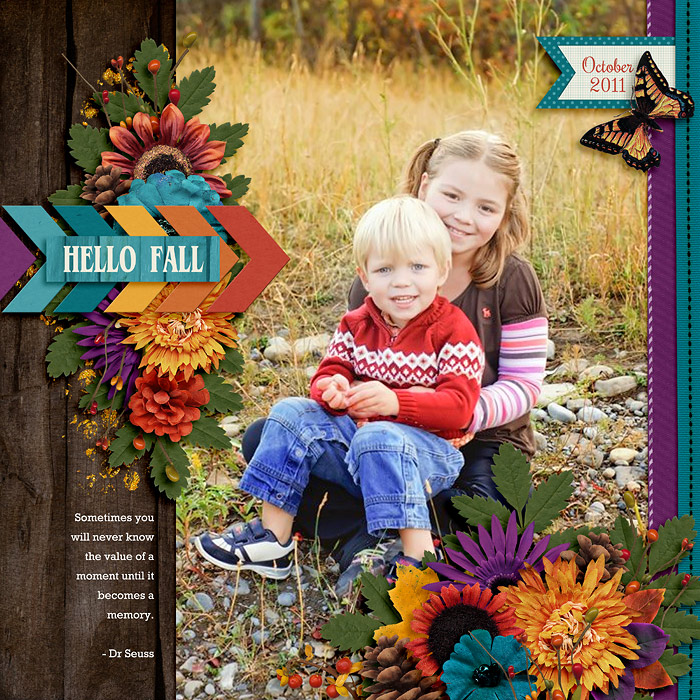 Horizontal: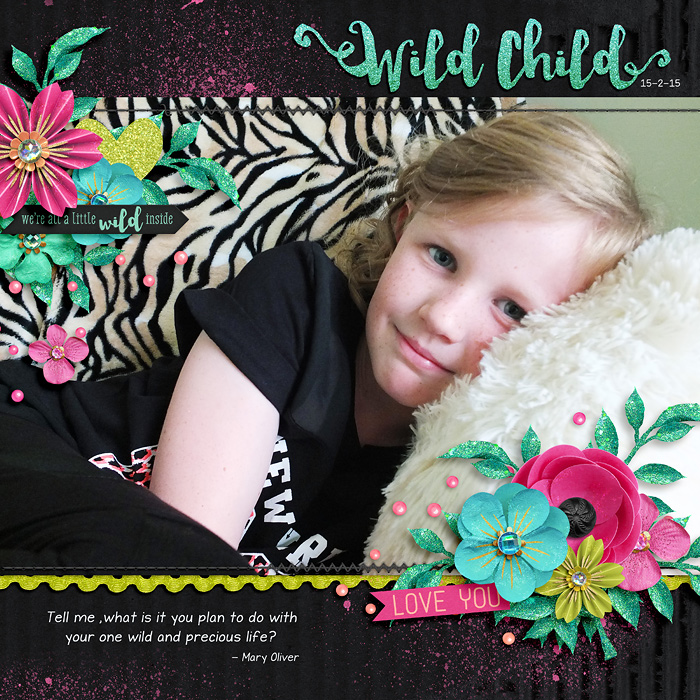 Everything in-between: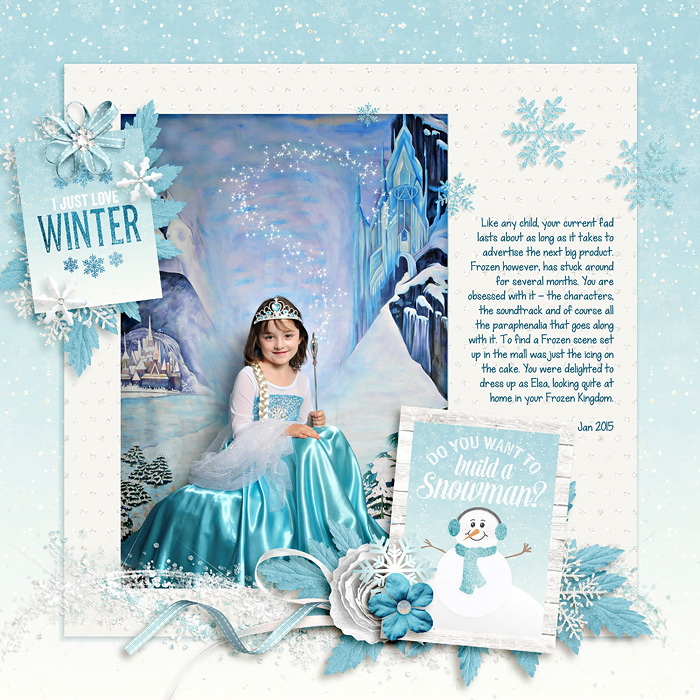 So there you go. That's how I scrap big photos. It's pretty simple really. Hopefully you've been inspired on ways to scrap and embellish your own stand out photo. If you need help getting started, there are also lots of photo focus templates in the store that keep your photo center stage. So now it's your turn. Have a go – I bet you'll love the end result.