Scrap Like a Sugarbabe: Sara Espy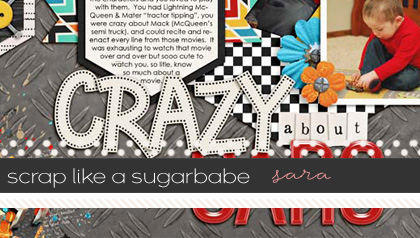 Hey all!  I'm Sara, mom to 2 little boys and a dog, resident of Minnesota, lover of binge watching television shows, reading books, and of course, scrapbooking!  I started digi scrapping in 2007 after I found out I was pregnant with my first son.  It's hard to believe that was almost a decade ago!
One thing that I really love to spend time on with my layouts is titlework.  I don't use a title on every page I create, but if I have time and an idea, I definitely love my pages all the more when I take the time to craft a fun title.  I have a bit of a formula that I follow when I do my titlework.  First of all, I do not limit myself to the alpha that came with the kit.  I do often use those alphas too, because they match, and I'm a sucker for matching everything (including my photos!) to the kit.  But I also love to pull in a great neutral from another kit or a separate alpha pack.  Have you seen those images floating around Pinterest with tips on mixing fonts to create visual interest?  I kind of use a system like that when I pull together alphas for a title.  For example, a large alpha mixed with a tiny alpha.  Or a font mixed with an alpha.  Or a stampy alpha with word strips, or non-stampy alpha.  The combinations are so vast when you look in your stash!  I wish I had some kind of stellar tip for organizing your alpha stash to make this process easier (I'm sure there is some organized person out there who has the most amazing system ever, but that person is not me), but I just have a folder of basic essentials that I use over and over again.  If I find an alpha in a kit that is neutral and versatile, I'll pull it apart from the kit and keep it in that basic essentials folder.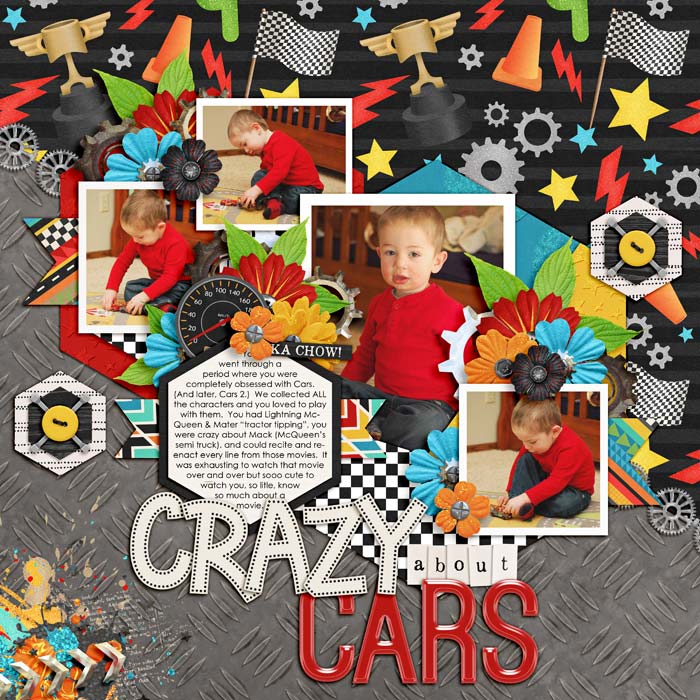 For this layout, I used the Believe in Magic: Pitstop – Collection by Amber Shaw & Studio Flergs which comes with two amazing alphas right in the kit so I was good to go right away!  But I knew I wanted this to be my title and if I did all 3 words in the large alphas included in this kit, it would be bigger than I wanted it to be.  So I reached for an alpha that came in another kit that I just adore and use all the time – the small square alpha from Destinations: Vol 3 – Kit by Studio Flergs and Studio Basic.  The combination of these three alphas was exactly what I had in my mind for this page.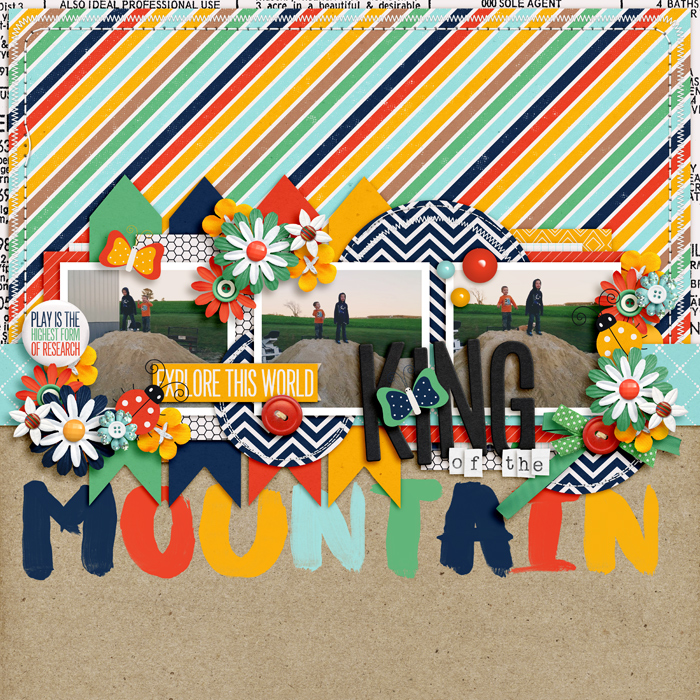 This is an example of combining alphas with painted/stampy alphas.  I especially love to do this if I have a lot of open space on the background paper (I try to do this on the background paper mostly, but if I layer it over anything else I just make sure to clip it to those layers and erase a tiny bit around them to make it look more realistic – so you can see the shadows below, just as you would on a paper layout).  In this layout, I used one of my most favorite essential alphabets – Chippy Alphas – Neutrals by Shawna Clingerman.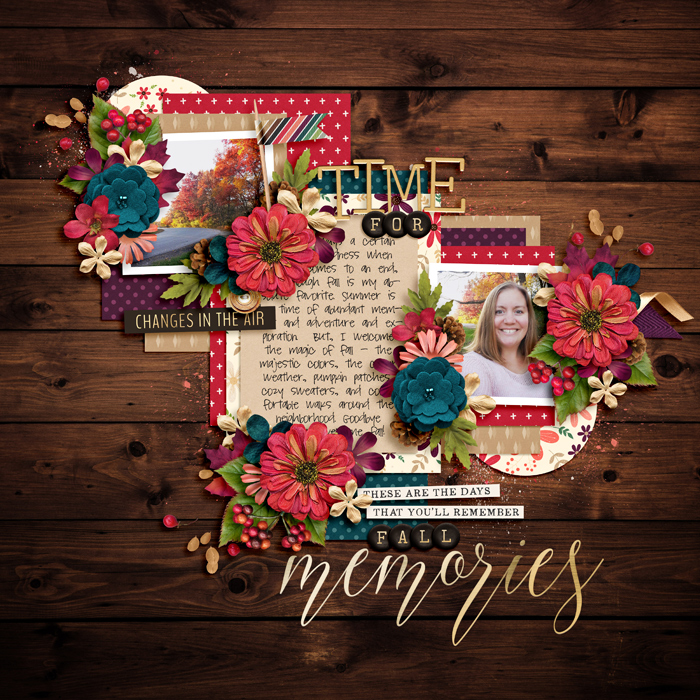 Another thing I like to do is incorporating the pretty word art in a kit into my titlework.  Sometimes I use the word art on it's own, and sometimes I make it a part of a larger title.  Since I'm happiest when I'm mixing and matching, I used the beautiful scripty "memories" from Farewell Summer kit by Kristin Cronin-Barrow.  Kristin also did me a solid by including a big AND a tiny alpha in the same kit, so I added those as well to make a longer title.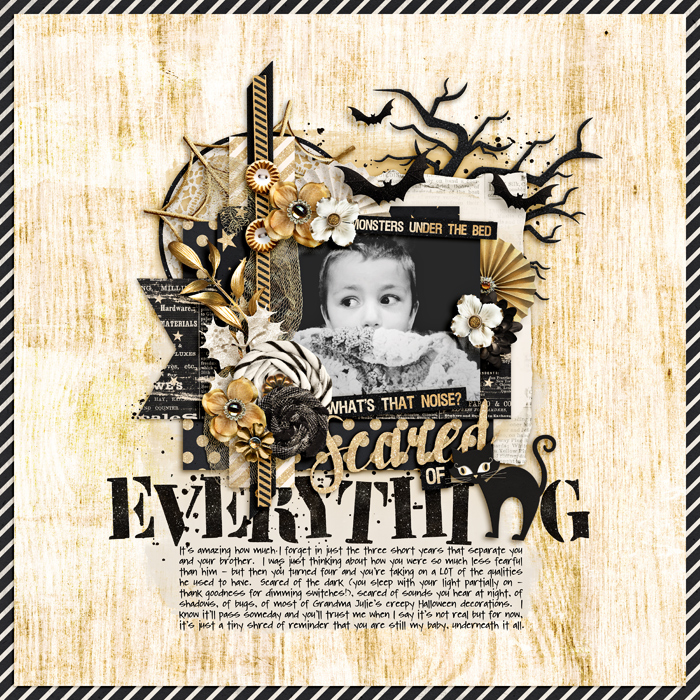 Finally, every once in awhile, you hit the jackpot and have both a title that has a letter that can be swapped out for an element AND an element in the kit that fits the bill.  The easy choice is obviously anything circular in a kit – a button, a piece of flair – that can be swapped out for an "o".  But don't be afraid to think outside the box and look closely at the elements in a kit and how they might fit into your titlework in a creative way, like the cat in place of the "N" on this page.
I hope this has been helpful for creating striking titlework on your scrapbook pages.  Think outside the box – you can cut words out of journal cards, snip up word strips, create your own blank word strips to add filler words to, the possibilities are endless!  Just play around with it, have fun, and try new things.  The beauty of digi is if your experiment doesn't look the way you want it to, you can just delete and try again!