Posted by Heather Greenwood •
Heather here and I can't believe it's February already… did anyone's groundhog see a shadow yesterday? It was super foggy here, so there was no way the groundhog would have seen it's shadow around here. We've had the most unseasonal weather this year too. I remember last year we were digging out after a huge blizzard and I was still recovering from having Asher so our neighbors came over to help Mark. This year, we're out biking around the neighborhood with only a sweater and jeans on and we've hardly had a chance to bring out the snow pants or jackets to play in the snow. We've had a couple good days of snow and that's it. It's really bizarre for this time of year. I'm used to staying inside most of the winter, but I'm enjoying playing outside with the kids this year. I definitely can't complain, that's for sure.
Today is Friday which means it's Sneak Peek day in the forums, have you seen the peeks of some of the new goodies coming this week? Every week I think the designers have outdone themselves only for them to outdo it again the next week. If you haven't seen them yet, be sure to check them out. I also hope you all are really enjoying the portfolio this month. I've seen several that I can't wait to do. Speaking of the portfolio, I have a fun little bonus challenge for you today. This will be for 1pt and you can add it to the end of your portfolio as, "blog recipe challenge". Since this is the month for Valentine's day I thought I'd play around with the numbers of the date to come up with the recipe for this challenge… so here goes…
2/14/2012 turns into:
2 – circles
1 – solid paper (you can have as many patterned papers as you want)
4 – hearts (can have more, but must have at least 4 hearts)
20 – elements (no more, no less… doesn't include the hearts)
1 – journaling card
2 – frames
and here is my page using the recipe: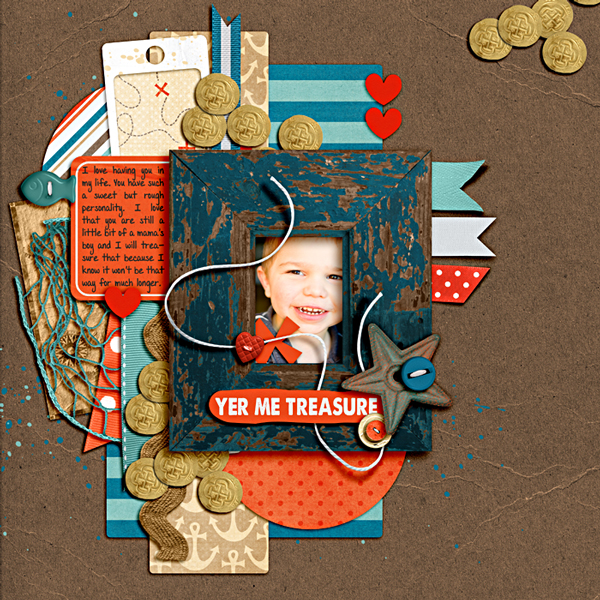 ENJOY and have FUN and have a great weekend!!!