Standout Sunday: Passport to Secrets 10/24
There's just 8 days remaining in the month of October, my scrapping friends – how is your Passport filling up?
As a reminder, or in case you're new to the Sweet Shoppe, the Passport is our monthly challenge-and-reward system. You'll find it posted in the Passport to Sweet Stuff forum on the first day of the month with 18 scrappy challenges to choose from. Based on the number of challenges you complete, you can earn up to a 40% discount in the Shoppe; those who complete all 18 are entered in our monthly drawing for a $50 Sweet Shoppe gift certificate.
This month's theme is the Passport to Secrets, and you've got 8 more days to finish off those challenges. I find when I'm stuck on how to approach a particular challenge, after reading through the current month's Passport FAQ post, it helps to see what others have created. So the Babes and I took a walk through the Passport Gallery and pulled some standout layouts to share with you today. Enjoy the inspiration!
#1. One Little Word: Classified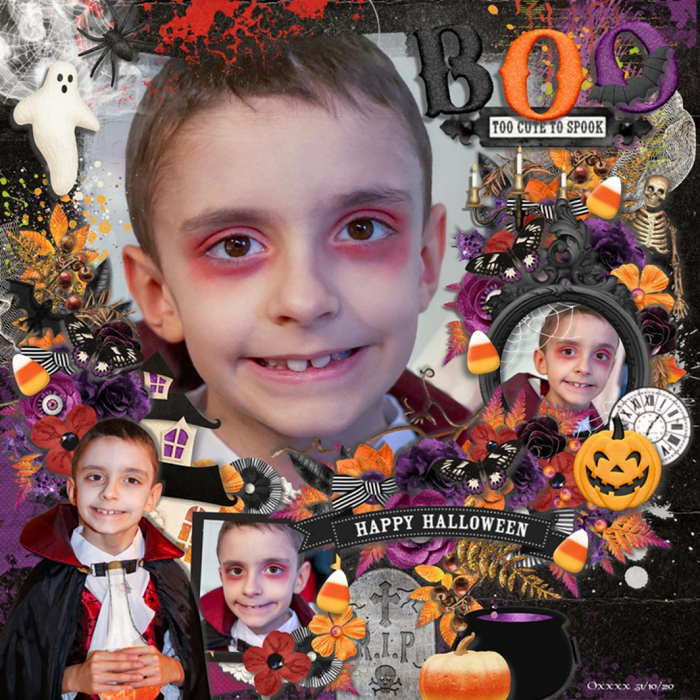 SugarBabe Krista Lund picked this layout. She says, "You can just tell a lot of time and love was put into creating this fantastic layout. There is a ton for the eye to enjoy!"
#2. Product: Think Pink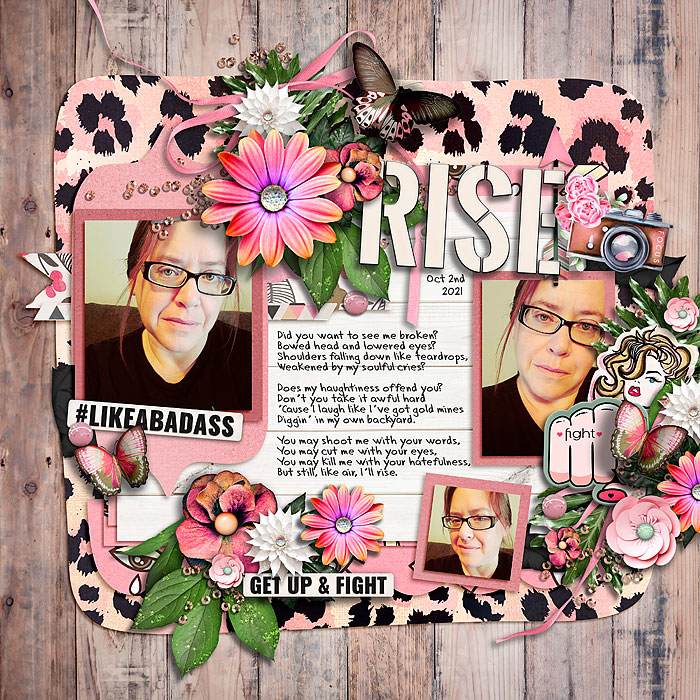 SugarBabe Joanne selected Tanyia's layout as a standout, saying, "While this layout is done in 'delicate' pink and florals, it is raw and strong. You can feel the emotion and strength emanating from the words and photos."
#3. Featured: Kelly + Wendy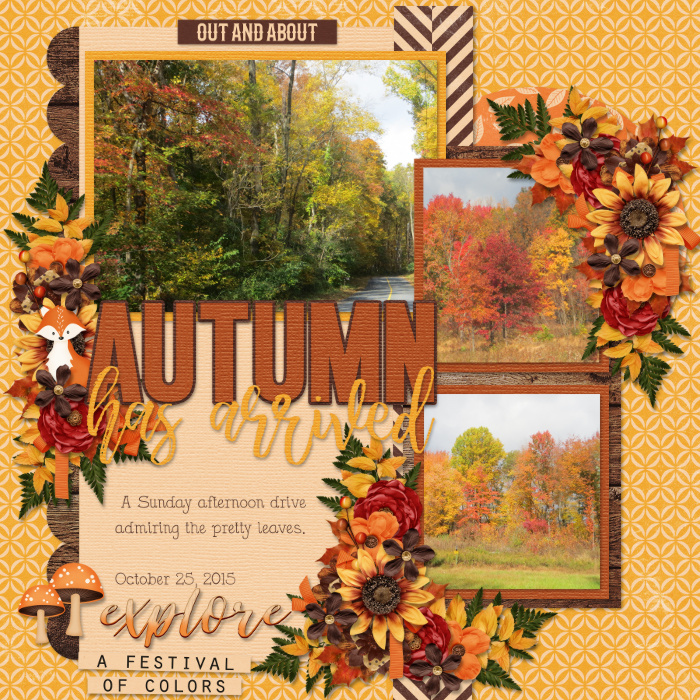 I am a sucker for gorgeous element clusters, and these are beautiful in both their composition & shape. The way the two on the right act as photo corners is just lovely, and the way she used the third cluster with the sweet fox at the left to start her title balances them nicely.
#4. Inspired By: Hidden Text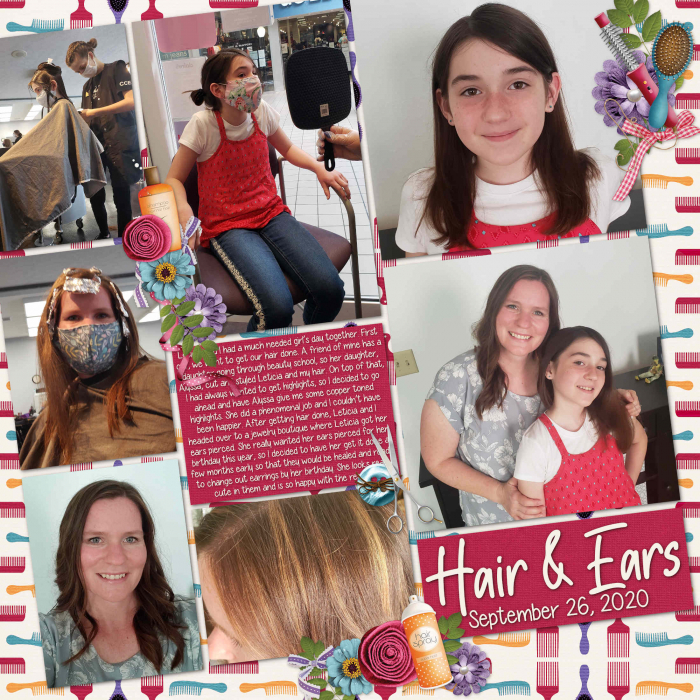 I particularly like this layout because Jenn proved to me that just because this challenge involved covering up part of the text doesn't mean the journaling had to be un-readable or completely obscured. Even though two of her element clusters overlap portions of her journaling block, I can still make out what it says – my brain filled in those missing words without a problem. Plus, I love those adorable on-theme element clusters!
#5. Dealers Choice: Hidden Depths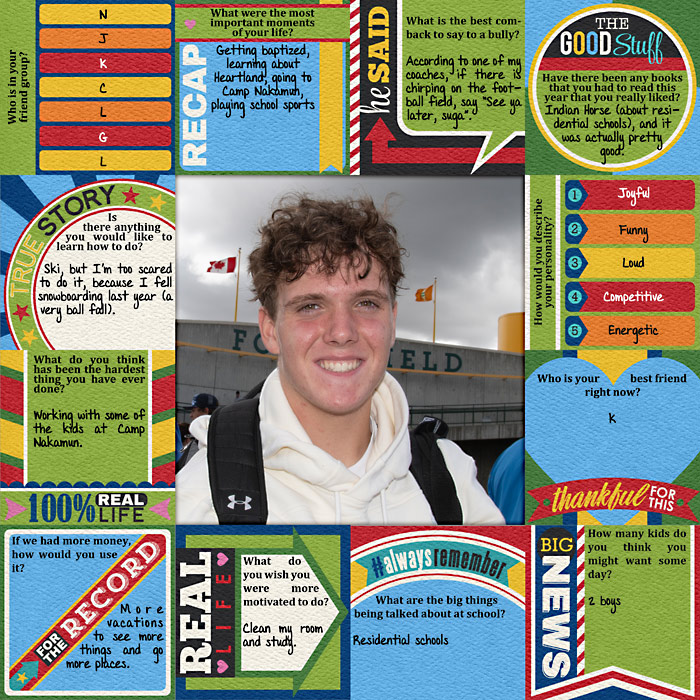 Talk about the perfect use for Cindy Schneider's mini-Journaler card templates! The way Heather combined so many individual journalers into this grid-style layout yet made them into a cohesive whole by using one set of coordinated papers makes it a standout for me!
#7. Photography: Secret Identities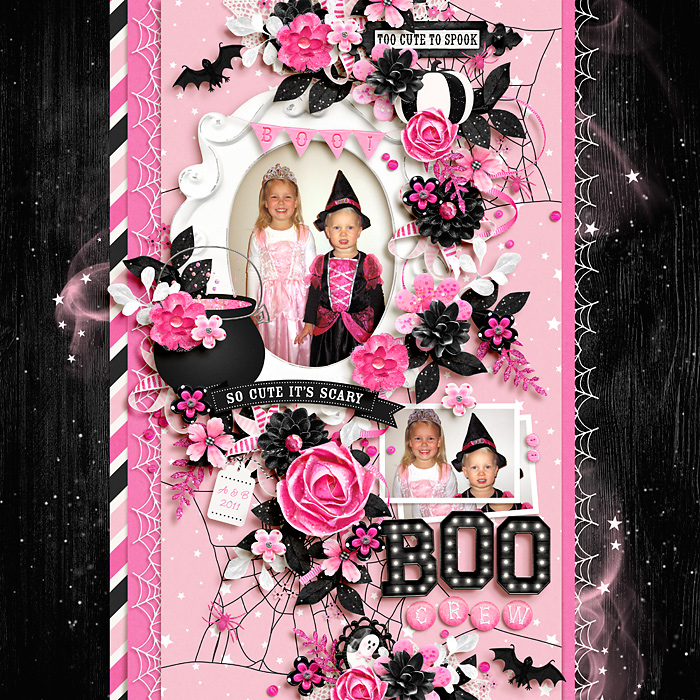 SugarBabe Jacinda picked this as a standout, saying it is "such a great use of the kit, and Halloween is the perfect time to let your secret identity shine."
#8. So Sketchy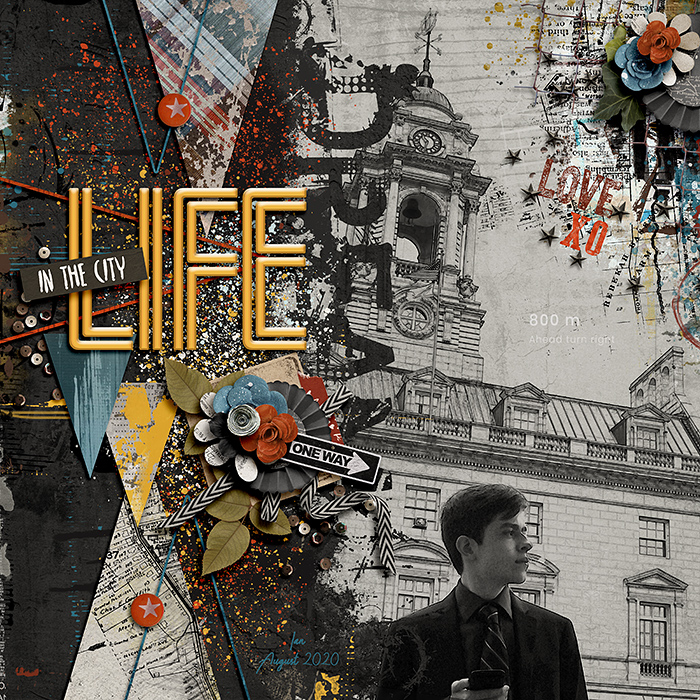 SugarBabe Carrie chose this layout by HeatherH, saying "I just love that she took the sketch and really made it her own. I love the grungy feel of this layout so much."
#9. Seasonal: Sarcasm!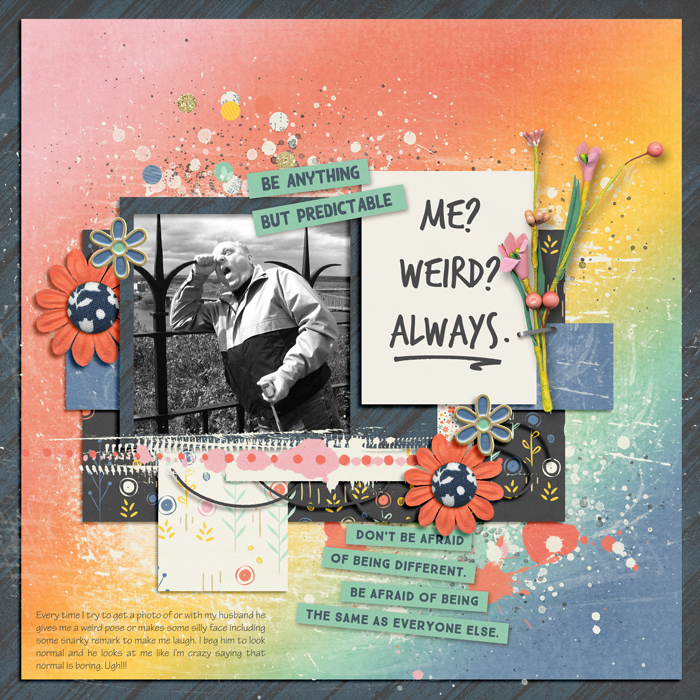 SugarBabe Dalis says, "Live a little, laugh a little, right? Well, apparently you get to laugh a lot with Lidia's husband and his poses! I love how the black and white picture just pops against those soft but happy colors putting all the attention on him."
#10. Typography: Secret Weapon Font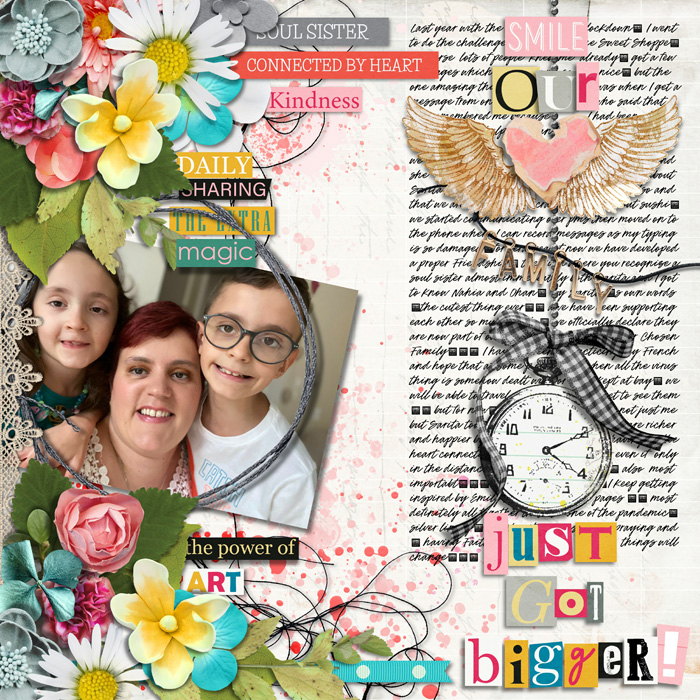 SugarBabe Krista Pearl says, "I love this page by Cynthia (MrsPeel) about her close relationship with Emily (Scrap-therapy). The journaling really showcases this awesome font, and shows the optimism of silver linings in life. These lush clusters, and the way the elements frame and highlight the photo, make me appreciate her page design with purpose."
#11. Wild Card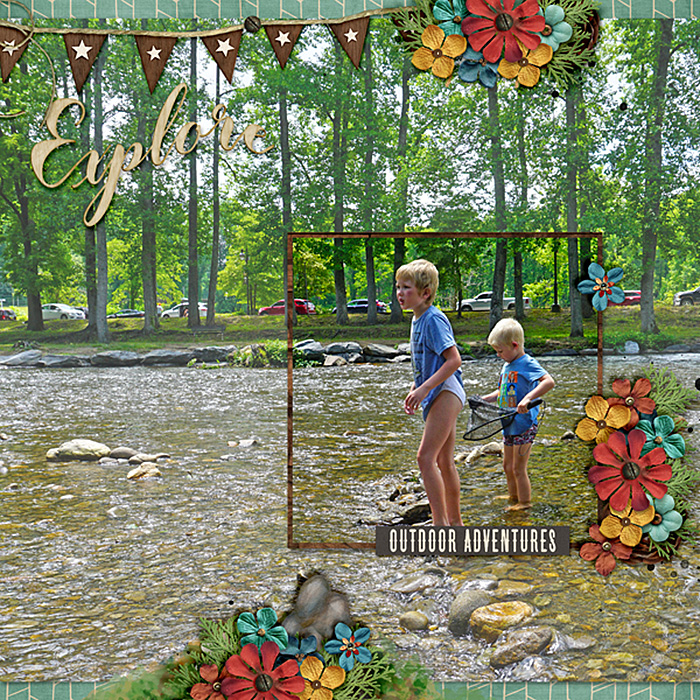 I like big pics and I cannot lie! A full-page photo will always grab my eye, but when you add on a clever frame around the subject, several beautiful floral clusters, and some well-placed pieces of word art, it makes the layout a standout in my book.
#12. Composition: Secret Garden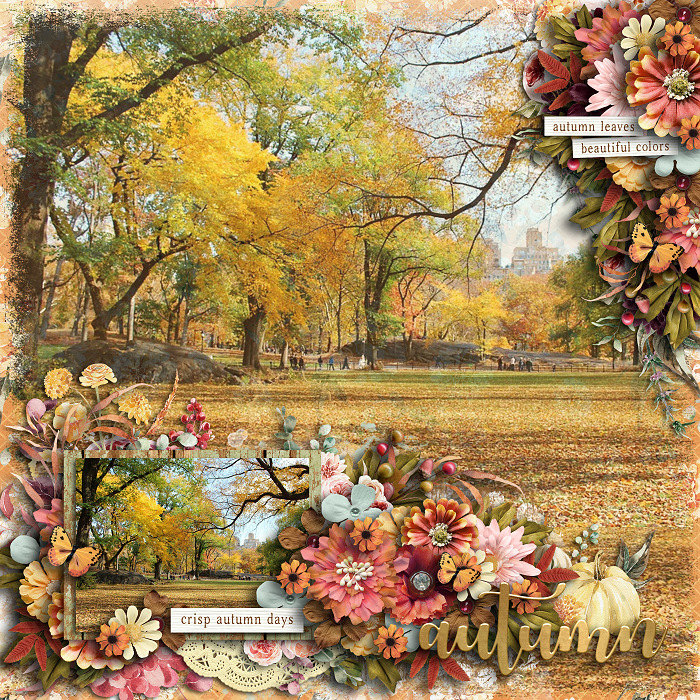 SugarBabe Mary Ashbaugh selected this layout, saying, "Jenny beautifully dressed up the large photo in her picture. Her choice of elements beautifully blend as one with the photo. The elements are cohesive as they become part of her photo."
#13. Journal: Unspoken Words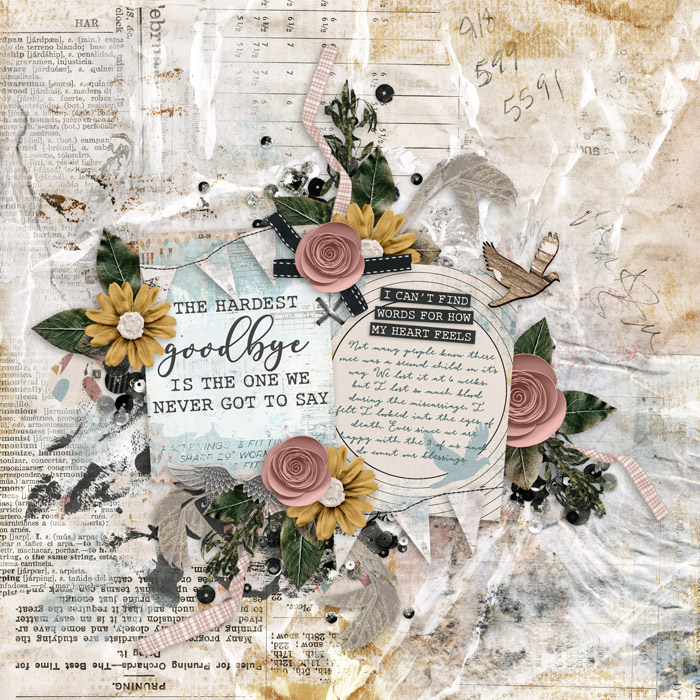 SugarBabe Joanne says this is "such a beautiful photoless page with gorgeous blending and delicate clusters. The journaling is touching as she writes about a difficult time in her life but also the gratefulness of now."
#14. Currently: Concealing…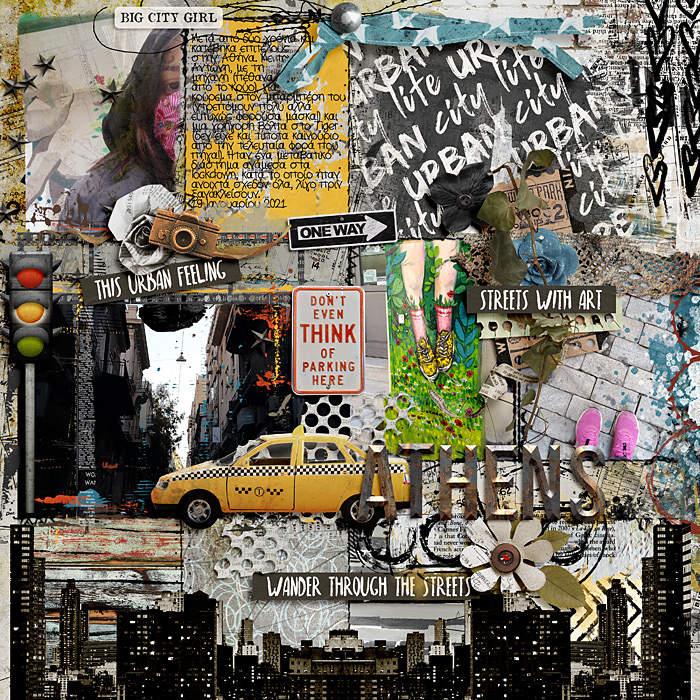 SugarBabe Cherry chose this layout as a standout. She says, "I love this journal art page and the way she only has half of her face, perfectly concealed!"
#15. List: Creatively Listed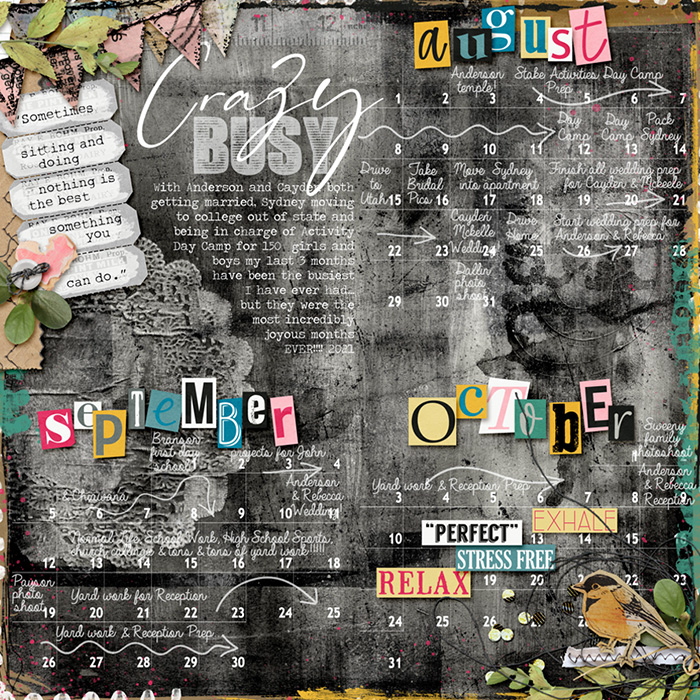 SugarBabe Esther picked this layout, saying, "I love the grungy, artsy vibe of this layout. Unique and fabulous use of this collection. The blended calendars in the background with the use of the alpha and word art is amazing!"
#16. Pop Culture: Top Secret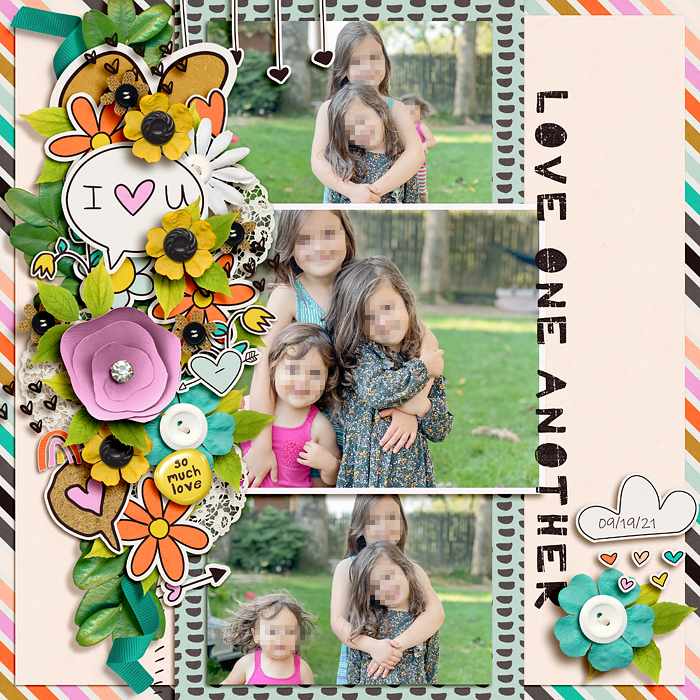 This scrapbooker is a veritable expert at twisting challenges to meet the needs of the stories and photos she wants to scrap for her family, and this layout is a prime example! Her photos tell the story of her youngest daughter, Leonie, discovering that her two older sisters were posing for a photo without her. Leablahblah described this as Leonie discovering "the big secret of her sisters trying to take a photo without her … can't keep anything from her." Such a creative twist on this challenge!
#17. Details: Ponder This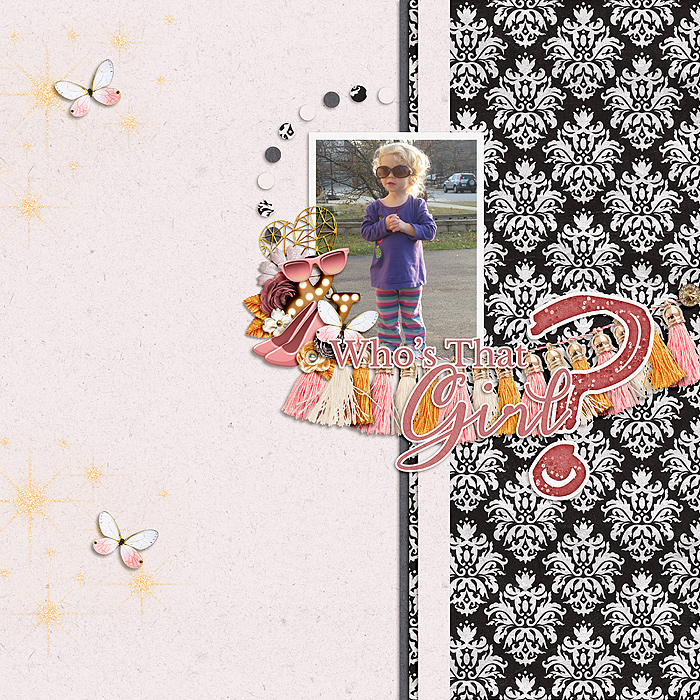 Big question mark? Check. Adorable little girl in big sunglasses? Check. Perfect kit to match the photo? Check. And an utterly brilliant shape to her element cluster – or should I say swath? – that wraps around the photo, starting at the top, drifting down the side, across the bottom, and finally behind and across the title to lead the eye through the layout. Perfection.
#18. Scraplift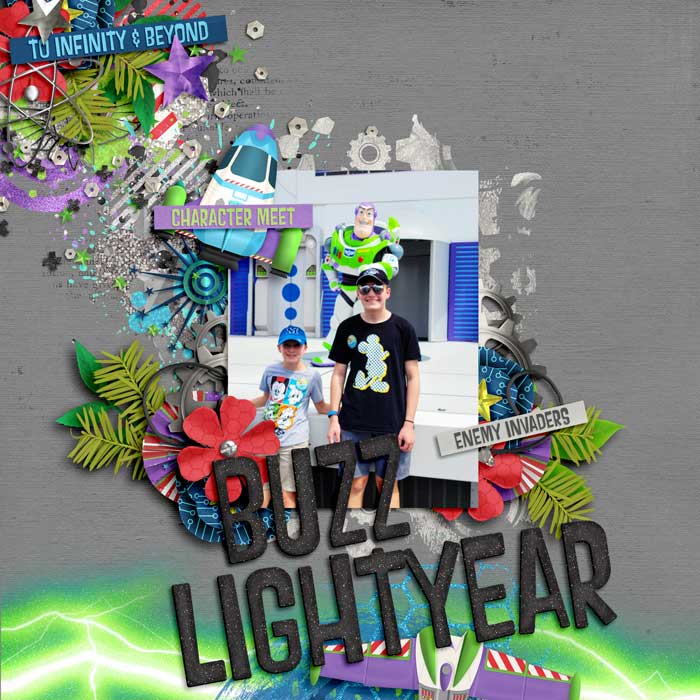 SugarBabe Cherry chose this layout as a standout scraplift, saying, "I like Kimberly's take on this challenge, the way she used the Reggae page as her inspiration, but put her creative twist and made it totally her own."
And that's a wrap for October's Passport Standouts! Remember, eight days remain for you to work on your Passport to Secrets and earn yourself both a Sweet Shoppe discount and even a chance to win a $50 gift certificate. So let's get creating!