Standout Sunday on Monday – 5/23
Happy Monday, Sweet Shoppers! No, you didn't misread that – it's Standout Sunday on a Monday. I've spent the last 36 hours curled up in a dark room with a wicked bad migraine, so I missed getting this out to you on Sunday … but what better way to start the week than with a little scrapbooking inspiration?
Including today, you have nine days left to complete your "This or That" Challenges for the month of May. How many do you have left to reach your next reward goal?
If you're unfamiliar with our challenge-and-reward system, here's how it works: each month, the Sweet Shoppe issues 15 pairs of scrappy challenges. You choose one or the other to complete – "this or that" – and depending on how many you finish by 11:59pm EST on the last day of the month, you can earn a 20%, 30%, or 40% discount in the Shoppe. Finish all 15 challenges, and you're entered in a drawing to win a $50 gift certificate to spend on Sweet Shoppe supplies. Last month's winner was clucaswvu04 aka Cheryl … this month, it could be you!
There are nine days remaining in the May "This or That" Challenge cycle. That's plenty of time to reach your next reward goal if you're focused and inspired, so I'm here to help with some creative inspiration from the Sweet Shoppe Community. Here are eight standout layouts I found in the This or That? Challenges Gallery.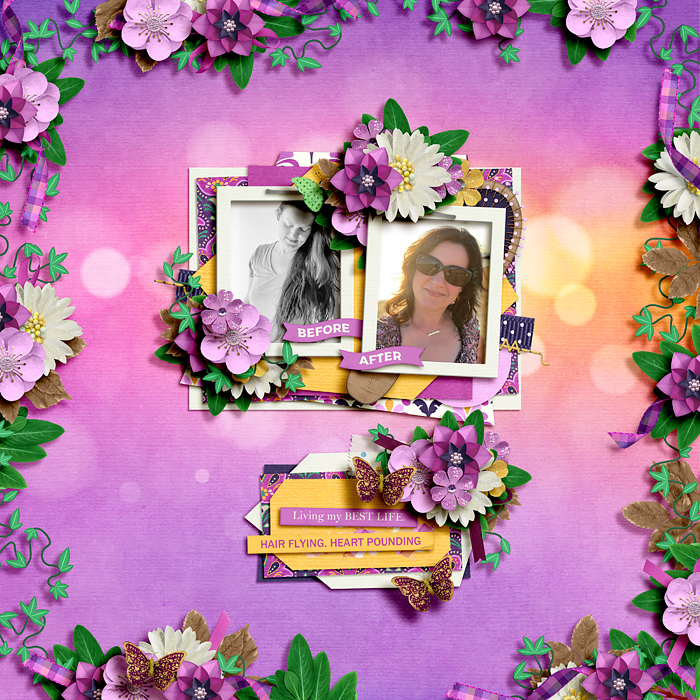 Challenge #4b – Scrap All Around the Edges
I'm a sucker for a good "before & after" layout, but what really makes Lea's layout a standout for me are those stunning floral clusters. The way she built groupings all the way around the edges of her page and connected them with vines and ribbons not only meets the requirements of this challenge, but makes for a stunning layout!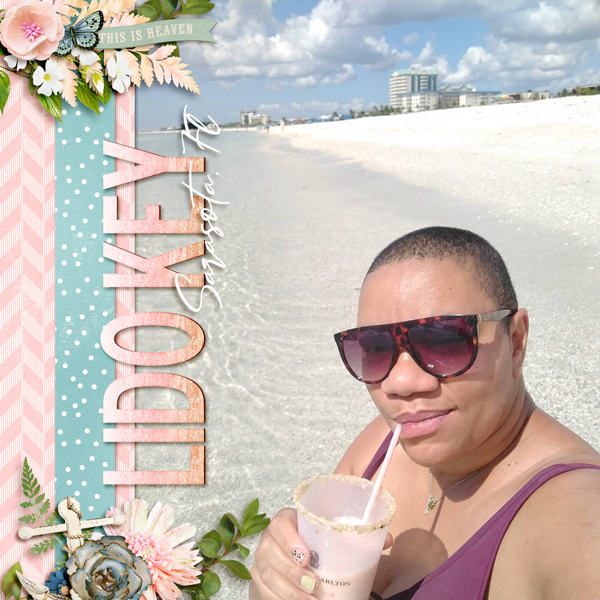 5a – At the Beach
I love, love LOVE a layout with a great big edge-to-edge photograph! Claire topped her photo with a fun border made of patterned paper, anchored it with two clusters, and added a title that is large and in charge. Absolute perfection!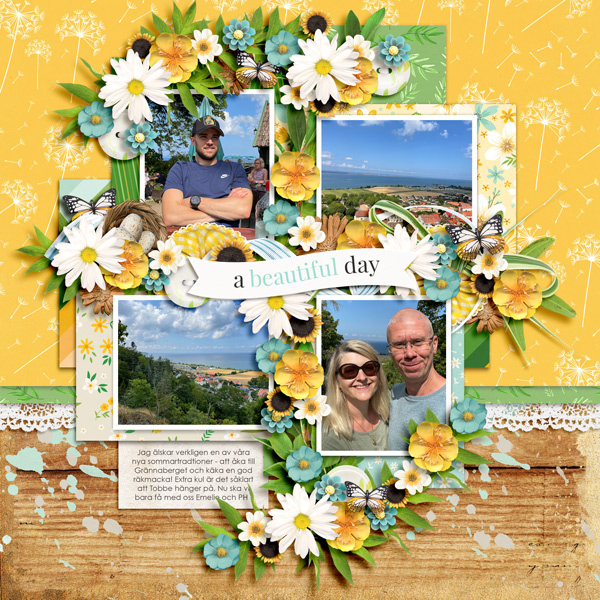 5b – In the Mountains
Oh my goodness, would you look at all that color?!? I love that Carina wasn't afraid to use a bright, saturated yellow for her background because, against it, the gorgeous blue sky in her photographs absolutely pops. Her floral clusters are lovely and full of the types of simple blooms you might find growing wild at the top of the mountain. Just gorgeous!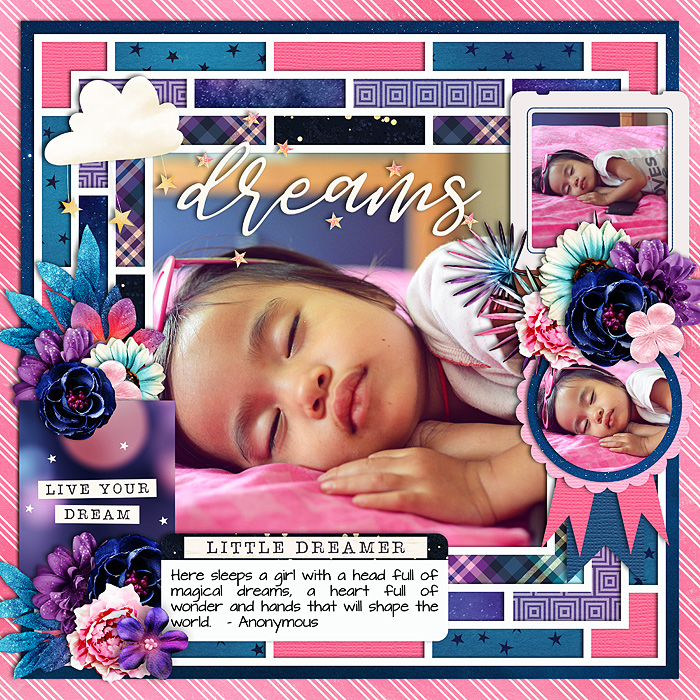 8a – Hopes & Dreams
This layout ticks all my boxes: a sweet, sleeping toddler, a great big photograph, and lovely floral clusters. I love the patterned papers Leah pulled out of this kit to pair up with the bright pink blanket in her photos… the pinks, purples, and blues are perfect for her pics and really make this layout stand out. I love it!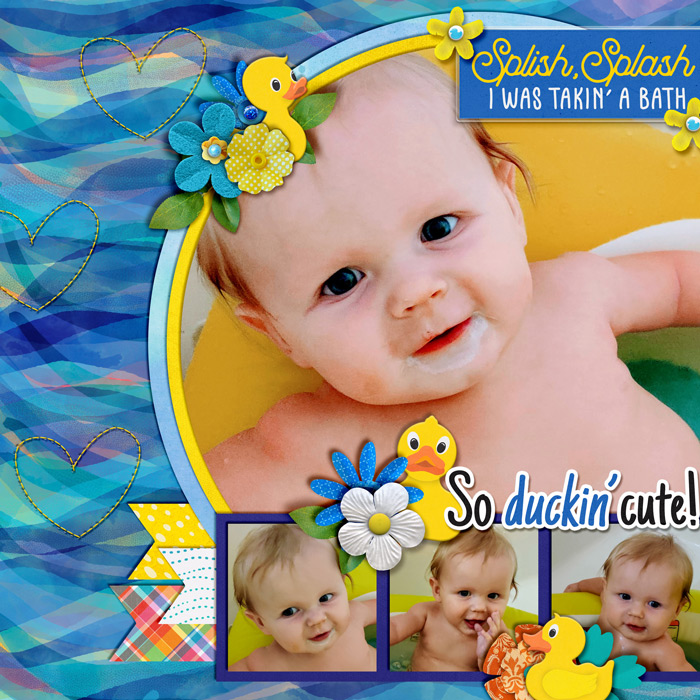 9b – Birds
This is another one with a great big photograph of a sweet baby, but it's the bright colors and high contrast that made it jump out of the gallery and onto my list! Those vivid blues and high-saturation yellows pair up so nicely, and those rubber duckies help tell the story of bathtime just perfectly. Nicely done!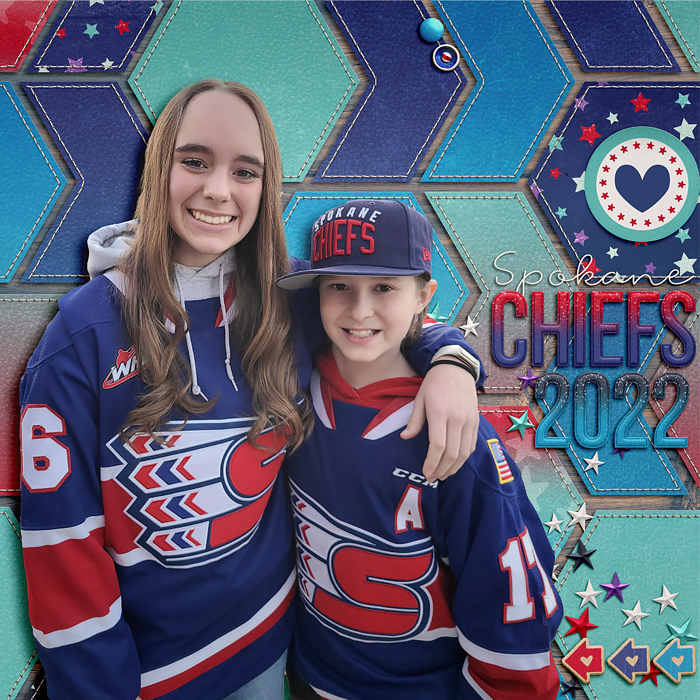 10a – Use a Full / Partially Extracted Photo
Photo extraction is a time-intensive technique, but the results can be truly breathtaking, as shown here in Amie's layout. WOW! I absolutely love the way she chose to put the extracted pic of her kids atop the paper-pieced background with a deep drop-shadow. It's masterfully done and a true standout layout!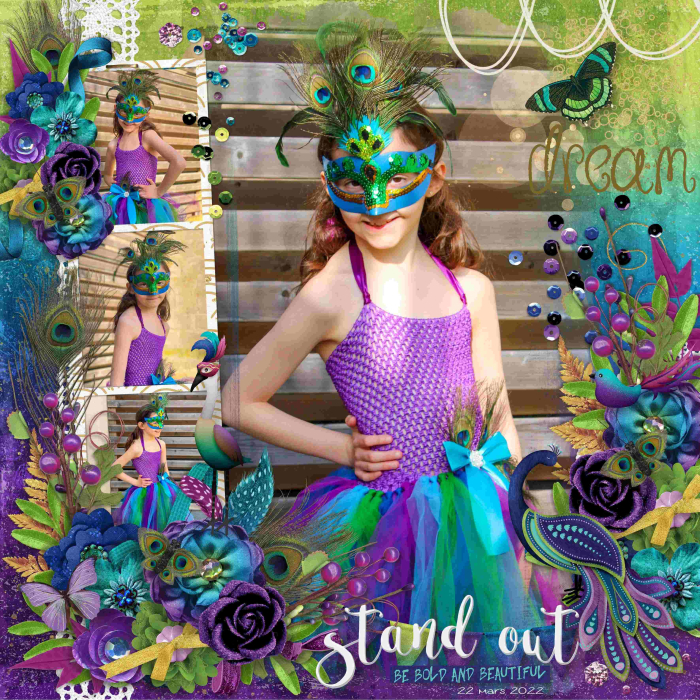 10b – Use a Mask to Blend Your Focal Photo
Ooohhh, the colors! The photos! The sheer perfection of those two kits paired up with those photos! The whole thing works together just perfectly and this layout is an absolute masterpiece.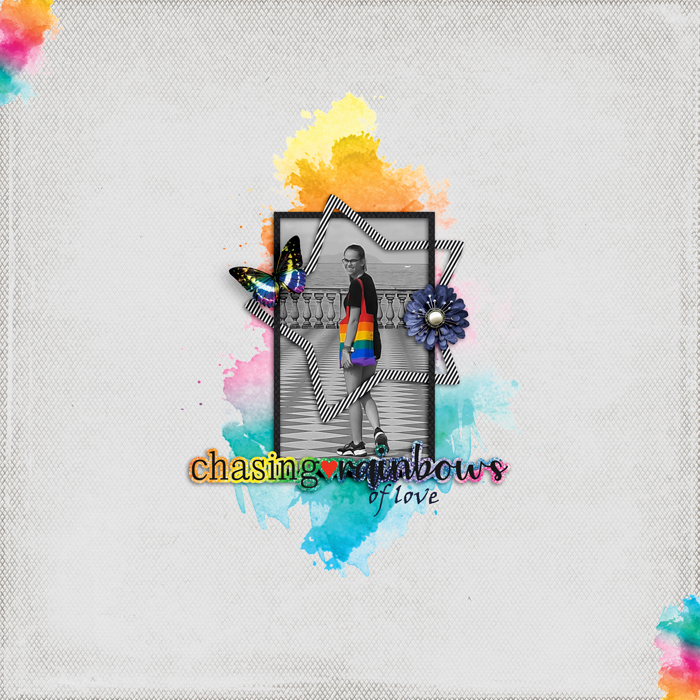 12b – Scrap with a Rainbow of Colors
We'll wrap up with a deceptively simple layout that makes masterful use of selective color. Romajo's choice to go black-and-white with her photograph and leave only the tote bag in color clearly identified it as her focal point. She further reinforced it with those little splashes of paint, making it stand out that much more against a white background with so much whitespace. Simply perfect!
Here's hoping your week is stress-free and allows you plenty of time to scrapbook, my friends. I can't wait to see your next creation in the Gallery!