Blending a Photo into a Background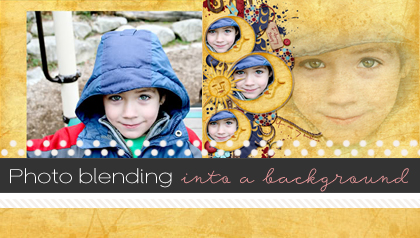 Today I'm going to show you an easy way to blend your photo into your background on a layout!
1. Choose your background paper and add your photo to your canvas.
2. Select the Eraser Tool from your toolbar.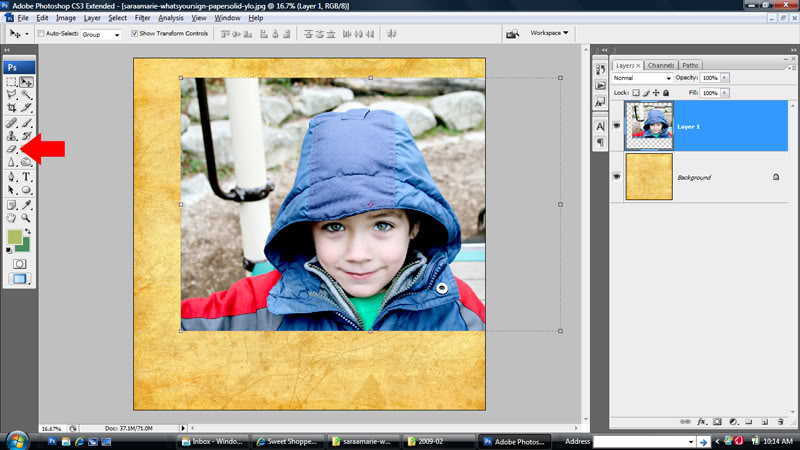 3. Bring up your options and select a soft edge brush and increase the size to your liking. I used 1200 pixels for a large blend.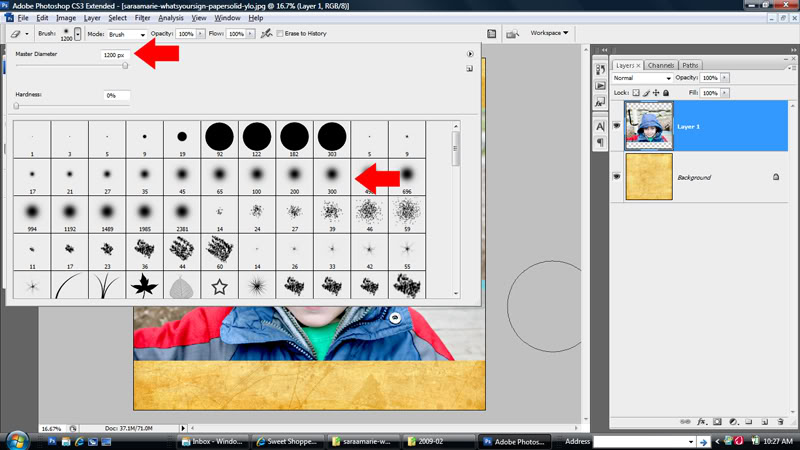 At this point, you could simply go around the edges of your image with the eraser tool. But, if you made a mistake, you would not be able to recover anything that you had erased. So, I'm going to show you a simple method that will make your editing more flexible and will preserve your image.
4. Add a layer mask by clicking on the symbol at the bottom of your Layers palette that looks like a grey box with a white circle in it.
5. Set your foreground color to white.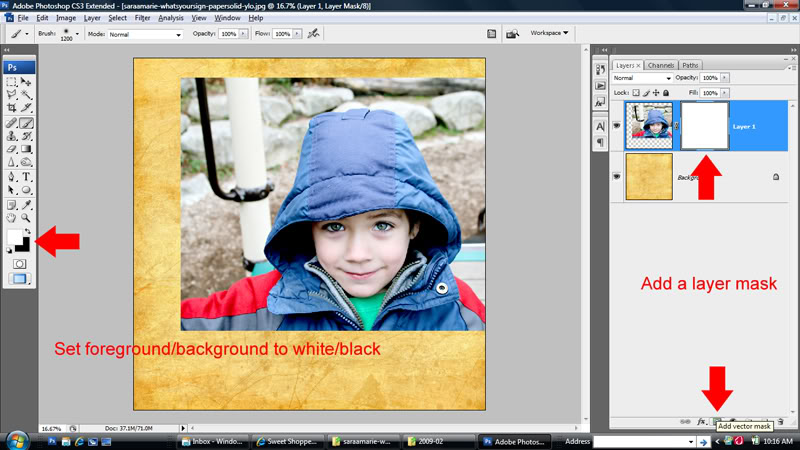 6. Gently go around the edge of the image.  You can add back to your mask by setting your foreground to black.  Tip: Be sure you've selected the mask and not the image on your photo layer.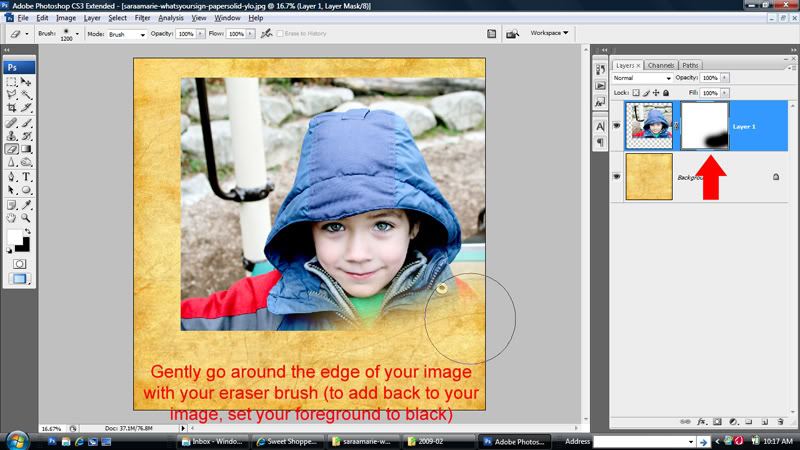 7. Optional: Reduce the overall opacity and/or blend mode to your liking.
Final Product: