Halloween Treat Bags using Journaling Cards
Mari shows us some super fun ways to use journaling cards for holiday treats!
Journaling Cards are a hot new trend at the moment, and a lot of you might be wondering: But, how can I use this wonderful product? Halloween is around the corner and it got me thinking . . . why not do Treat Bags? So this is what I came up with. . . .
3 Different Options Using Basic Craft Supplies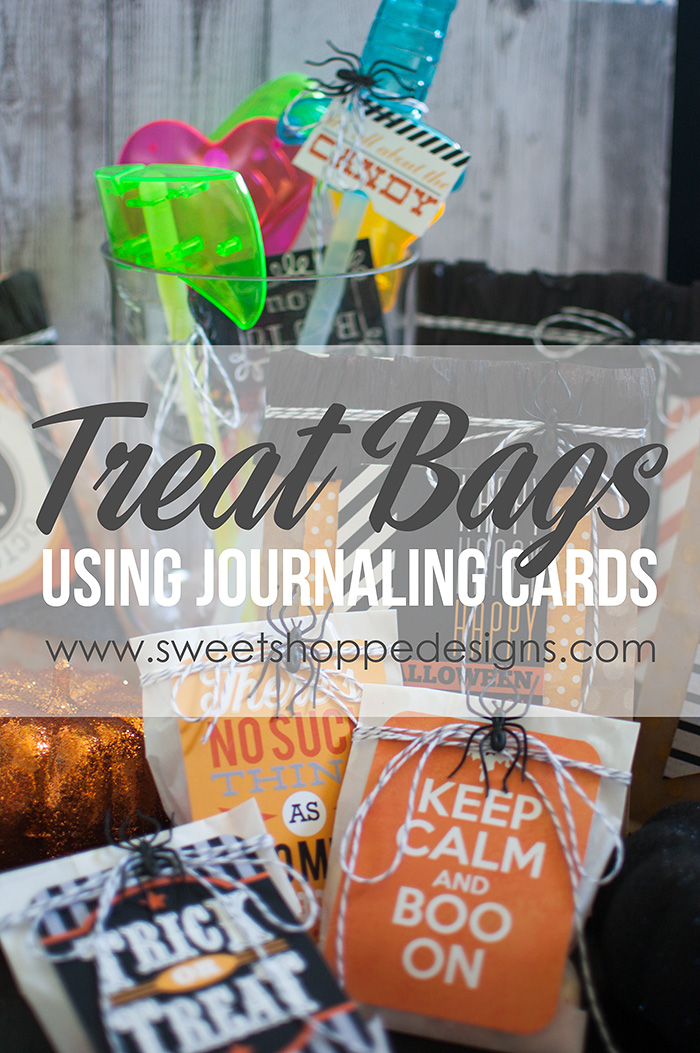 Option 1
Use them as tags. Punch a hole and attach the tag with some string. Add a creepy spider, and you are good to go. I used some glow sticks as a non-candy option.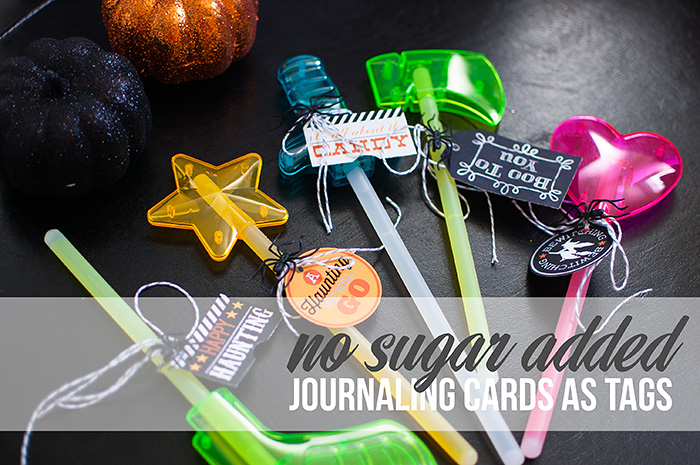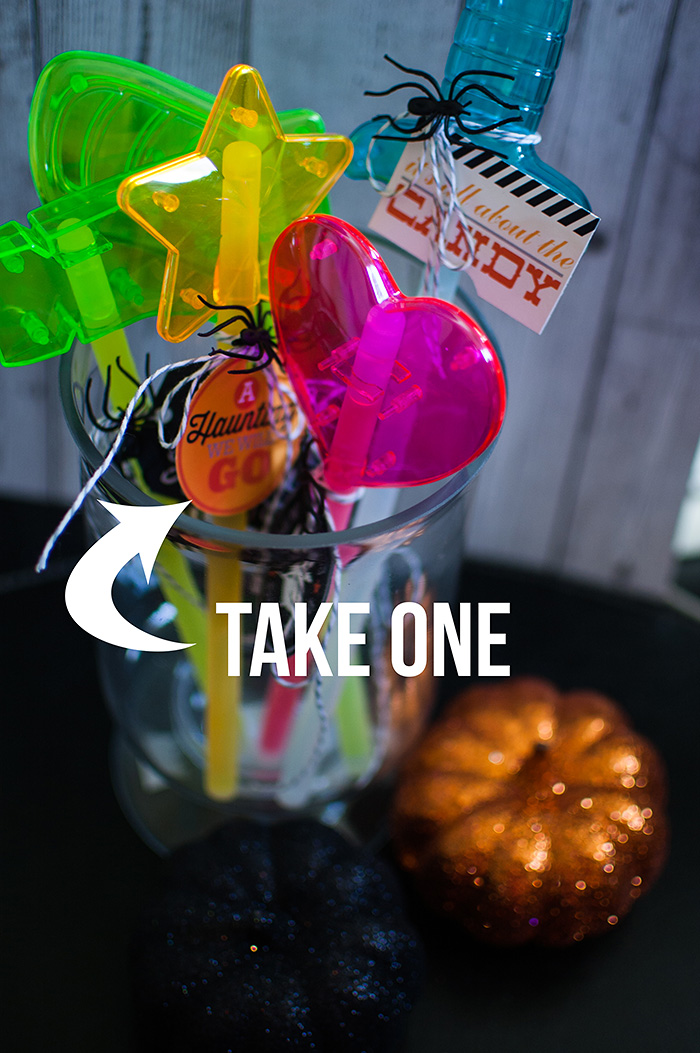 Option 2
Attach them on front of a glassine bag, add your candy, and use washi tape to close it . . . and don't forget the creepy spider. Lol.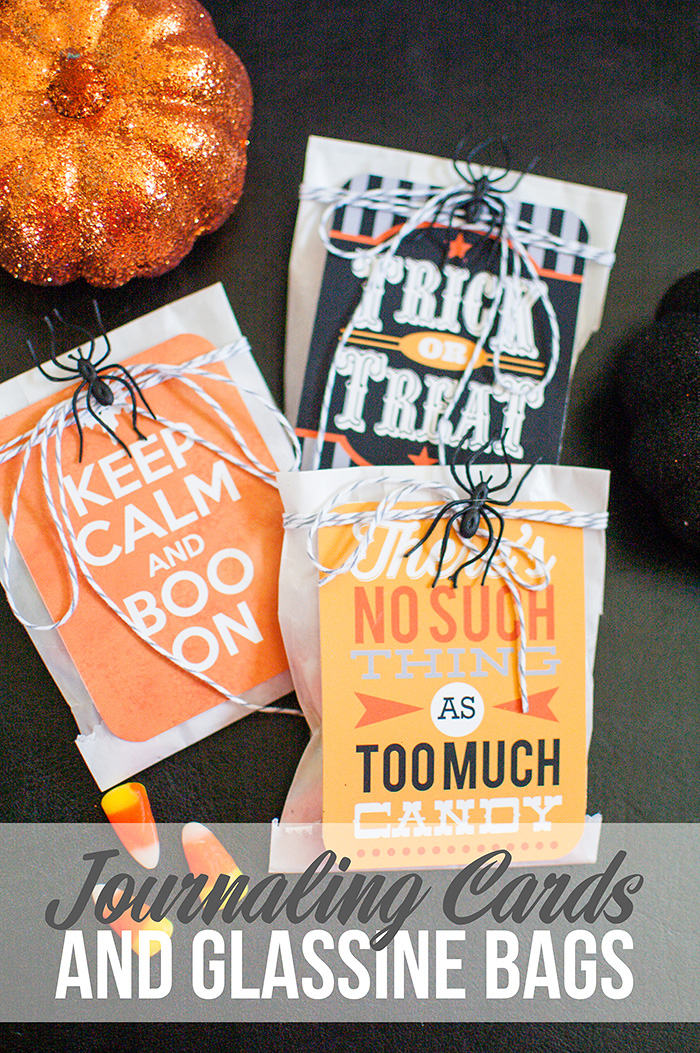 Option 3
This one is a bit more labor intensive but so cute. Using a brown paper bag, I misted a polka dot pattern onto the bags using a mask. Then I applied some crepe paper onto the top. I made paper flags/banners and pasted the Journaling Cards onto them using dimensional glue dots. I added a misted star and the necessary creepy spider.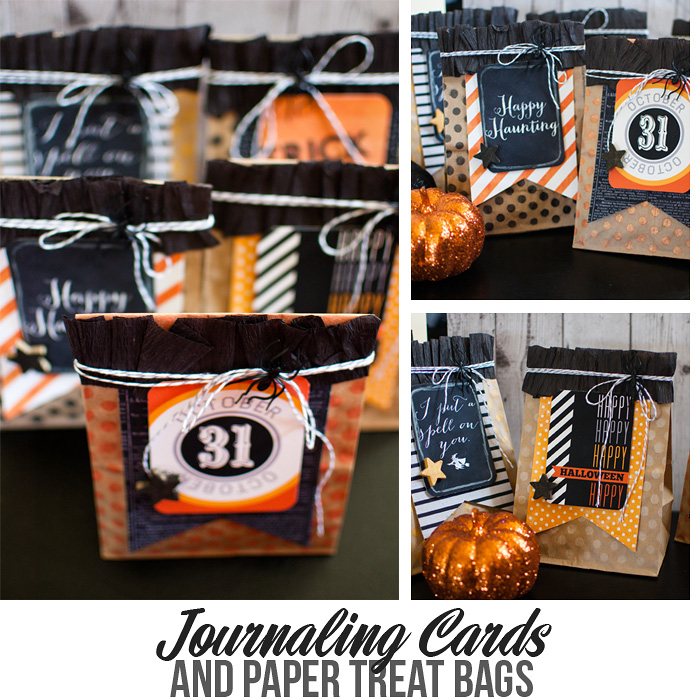 More Ideas:
Mat them on a larger piece of paper to wrap around candy bars.
Use them as toppers on treat bags.
Punch two holes to thread a lollipop into the card.
I hope this post has inspired you to think outside the box and see the amazing potential and limitless possibilities digital scrapbooking gives you.
Supplies used:
Oh and P.S.: I think this will work very well for any occasion, not just Halloween . . . just exclude the creepy spider! 😉