Think Outside the Album: Luggage Tags
Your bags are packed and you're ready to go … but did you check your luggage tags?
Whether you're heading to the airport, setting off on a cruise, or hitting the road this summer, you'll need some form of identification on your bags.
And while the most important feature of a luggage tag is a clearly legible name and contact information, you'll also want it to be durable, eye-catching, and unique. With your digi-scrap skills and favorite products from the Sweet Shoppe, plus just a few additional supplies, you and your luggage will be ready to rock on air, sea, or land!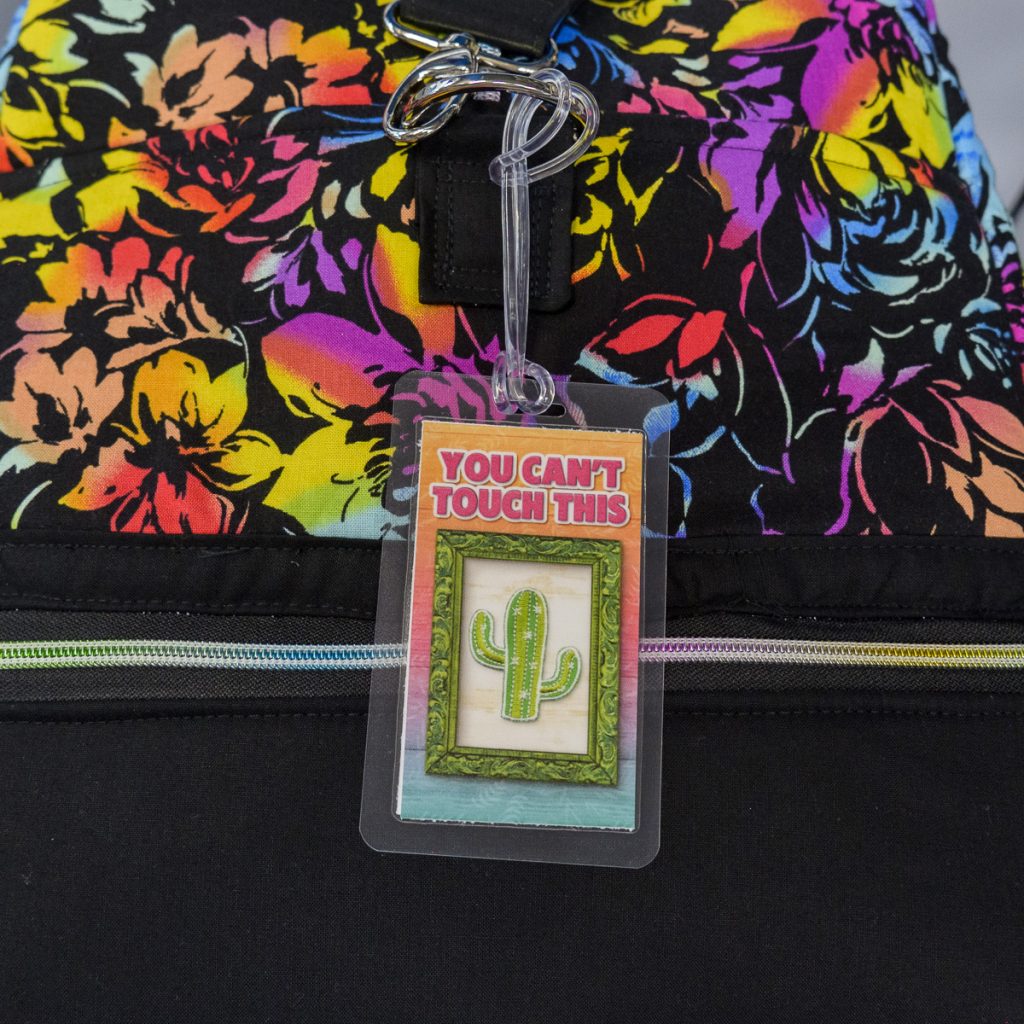 Welcome to the June 2023 installment of Think Outside the Album, where we look at different ways to take our digital supplies off the scrapbook page and instead, use them to make the rest of our world just a little bit sweeter!
In today's post, I'll show you two different ways to create identification tags for your luggage that are rugged, easy to read, and completely customizable. Let's get started!
Option #1: Zip Seal Clear Luggage Tag Holders
The first approach to creating your own luggage tags is to use a clear zip-seal luggage tag holder, such as those made for a cruise. I found this set on Amazon; as of June 2023, you can pick up a set of 4 of these clear plastic tag holders for $8.00.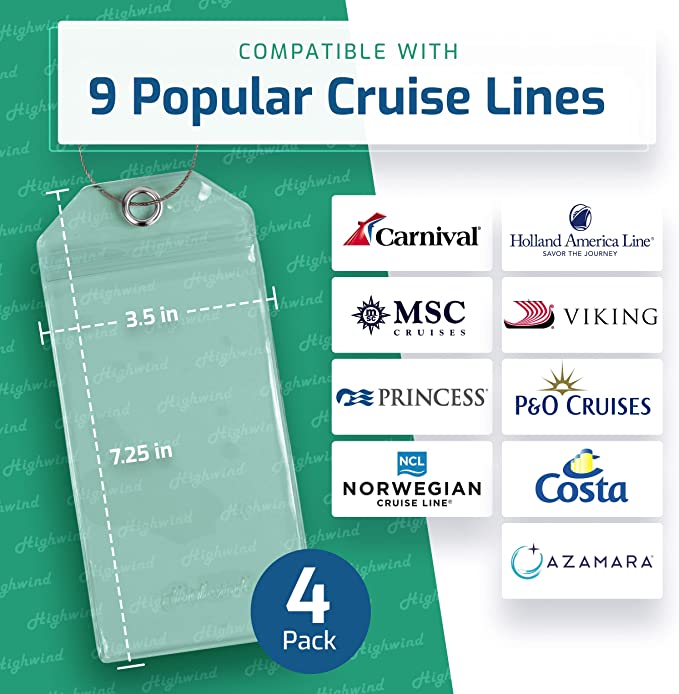 Amazon.com – Cruise Luggage Tags
PROS: It's definitely the easiest and quickest way to create your luggage tags. If your contact information changes, you can easily update it because the tag holder can be opened and closed at will.
CONS: It's the more expensive option on a per-tag basis. But if you're only making a few, this is a good way to go about it!
Once you've got your plastic tag holders in hand, simply trim a scrap sheet of paper or cardstock until it fits inside the tag holder comfortably. Then, measure the paper and you'll know precisely what dimensions you'll need to design your luggage tags.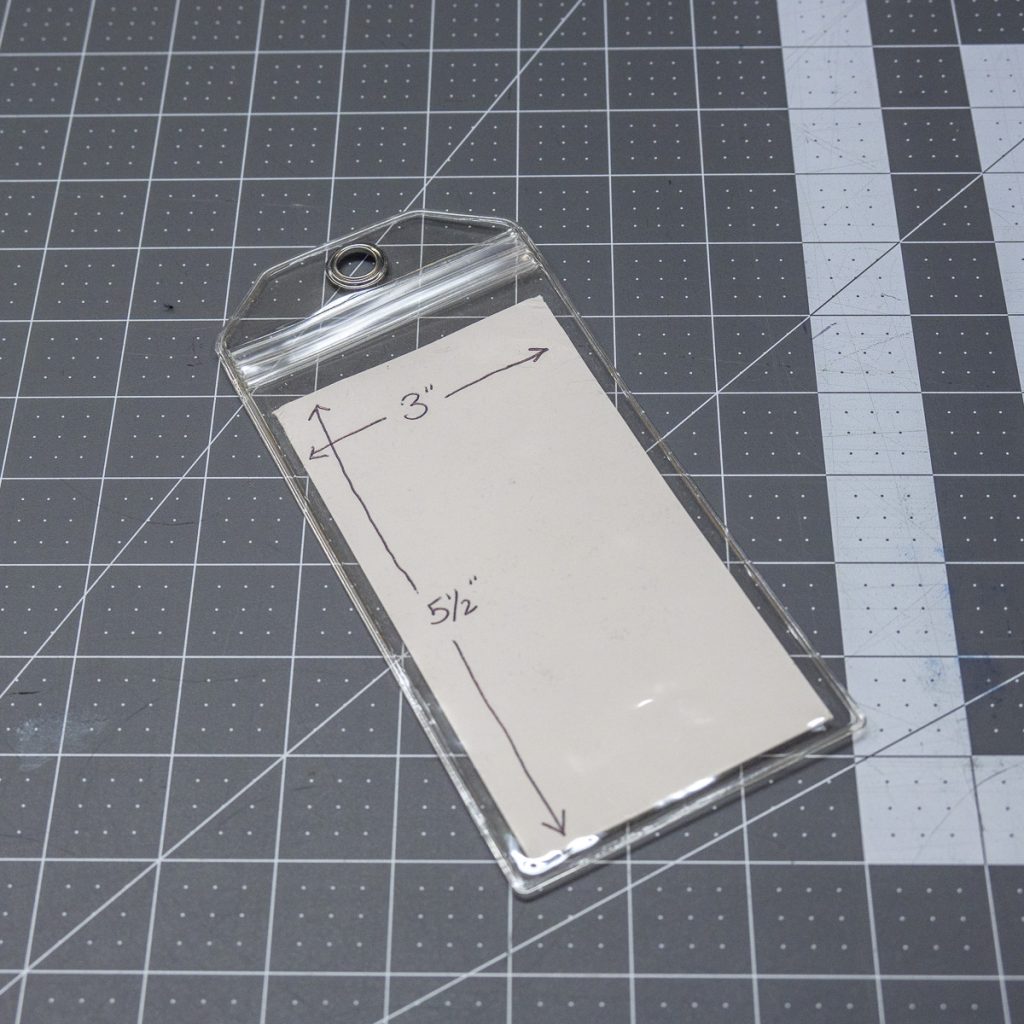 Then launch your favorite digital design program and create a new canvas to those dimensions (in my case, 3″ x 5 1/2″) with a resolution of 300 dpi. Now it's time to break out your Sweet Shoppe supplies and get creative!
Option #2: Laminated Luggage Tags
An alternative to buying those clear zip-style tag holders is to laminate your luggage tags instead. I own a small personal laminating machine (an older version of this one) and I absolutely love the business card-sized Luggage Tag Thermal Laminating Pouches by Fellowes or Scotch. If you don't have a home laminator, you can go to an office supply store or teacher's supply shop and pay by the foot for them to laminate your tags for you.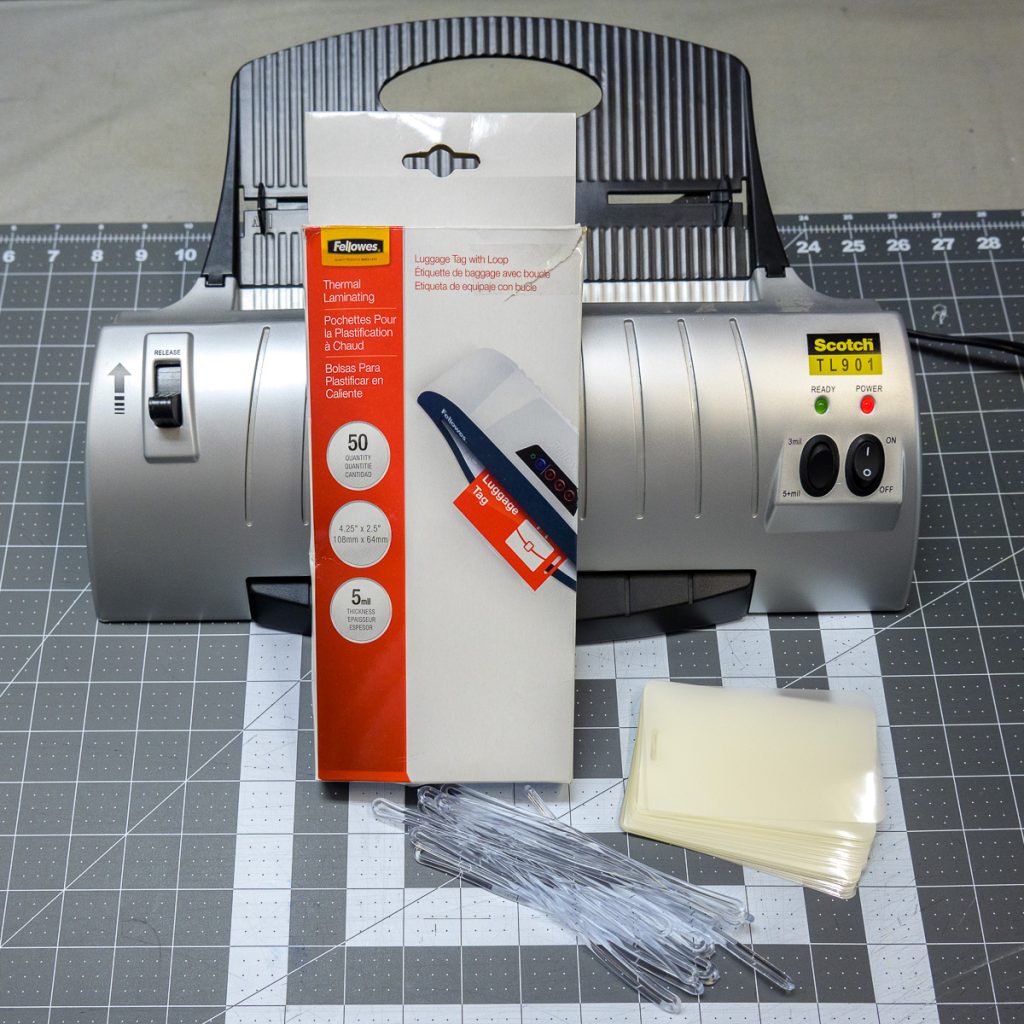 PROS: It's less expensive on a per-tag basis than buying the zip-seal tag holders. So if you're going to make more than 3 or 4 tags, this is the way to go.
CONS: Once the tag is laminated, you cannot change the contact information – if you move or get a new number, you'll need to make a whole new tag. You also need either a personal laminator or access to a store that offers laminating.
Once your tags are laminated, you'll trim them, punch a hole, and use anything from string or twine to decorative ribbon to tie it onto your bags. (The Luggage Tag Thermal Laminating Pouches by Fellowes come pre-punched, require no trimming, and include a resilient plastic loop. Easy peasy!)
Design Tips
Now that you've decided which approach you want to take to create your luggage tag, let's talk about the fun part: designing them!
Hands down, the fastest option is to grab a journaling card and use it for the front side of your tag. Then use supplies from the same kit to create a coordinating reverse side with room for your name and contact information. Whether you prefer to include your mailing address or only list your phone number and email, you're completely in control of how you design your tag.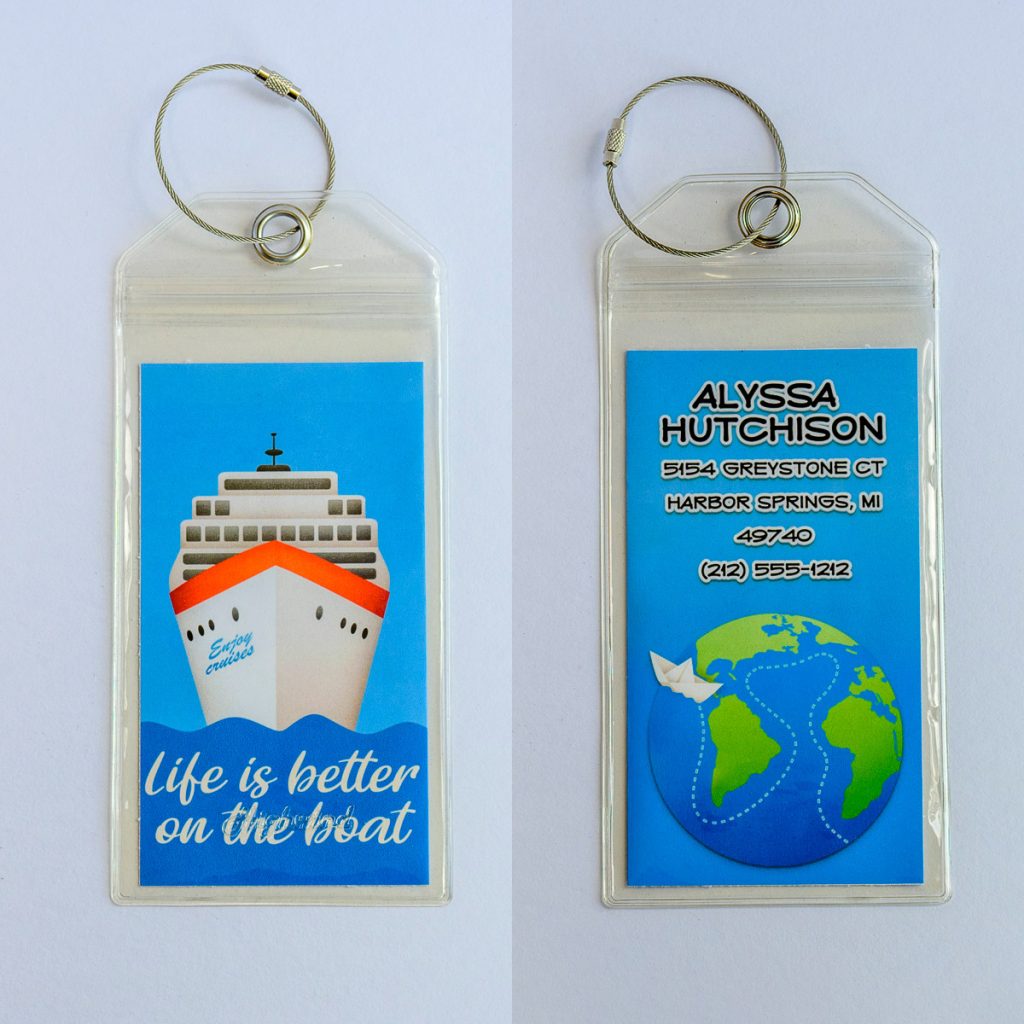 Created with Around the World: Cruising by Amanda Yi & WendyP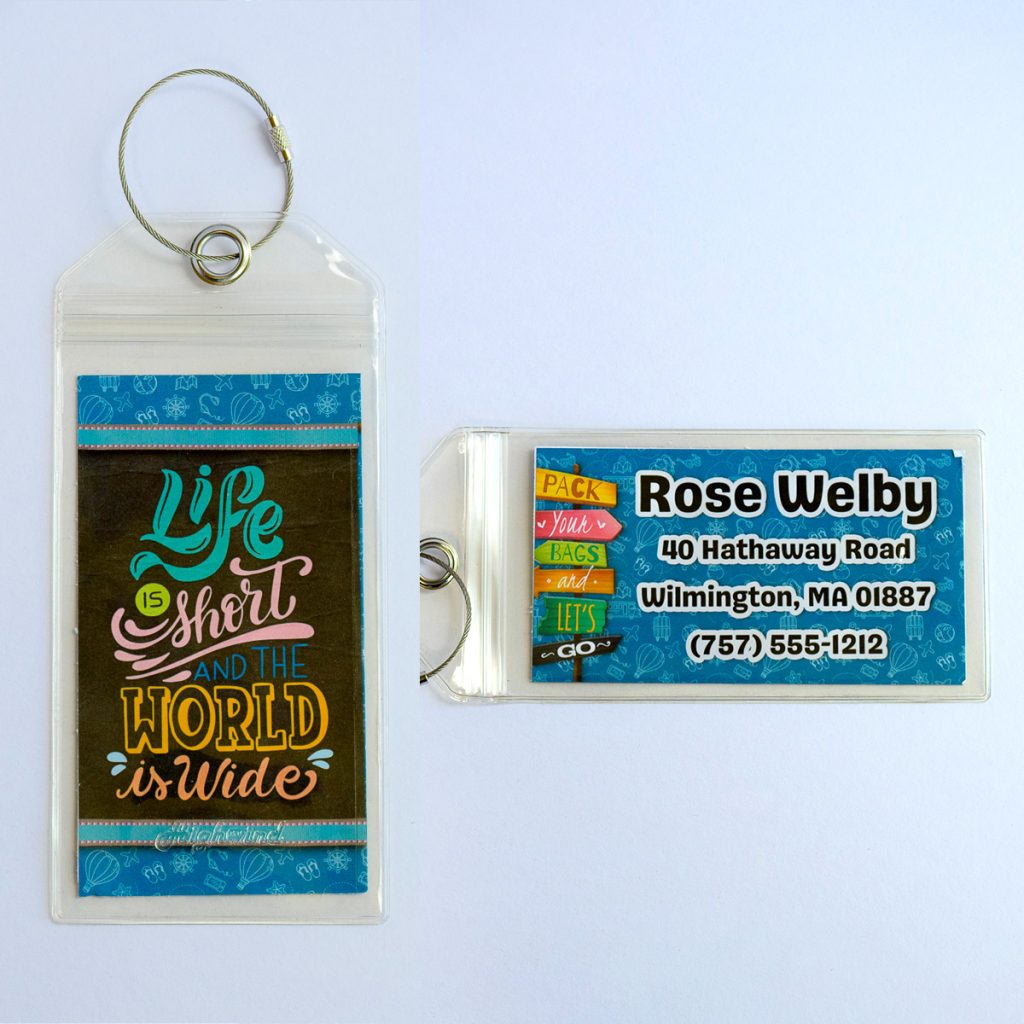 Created with The Journey by JoCee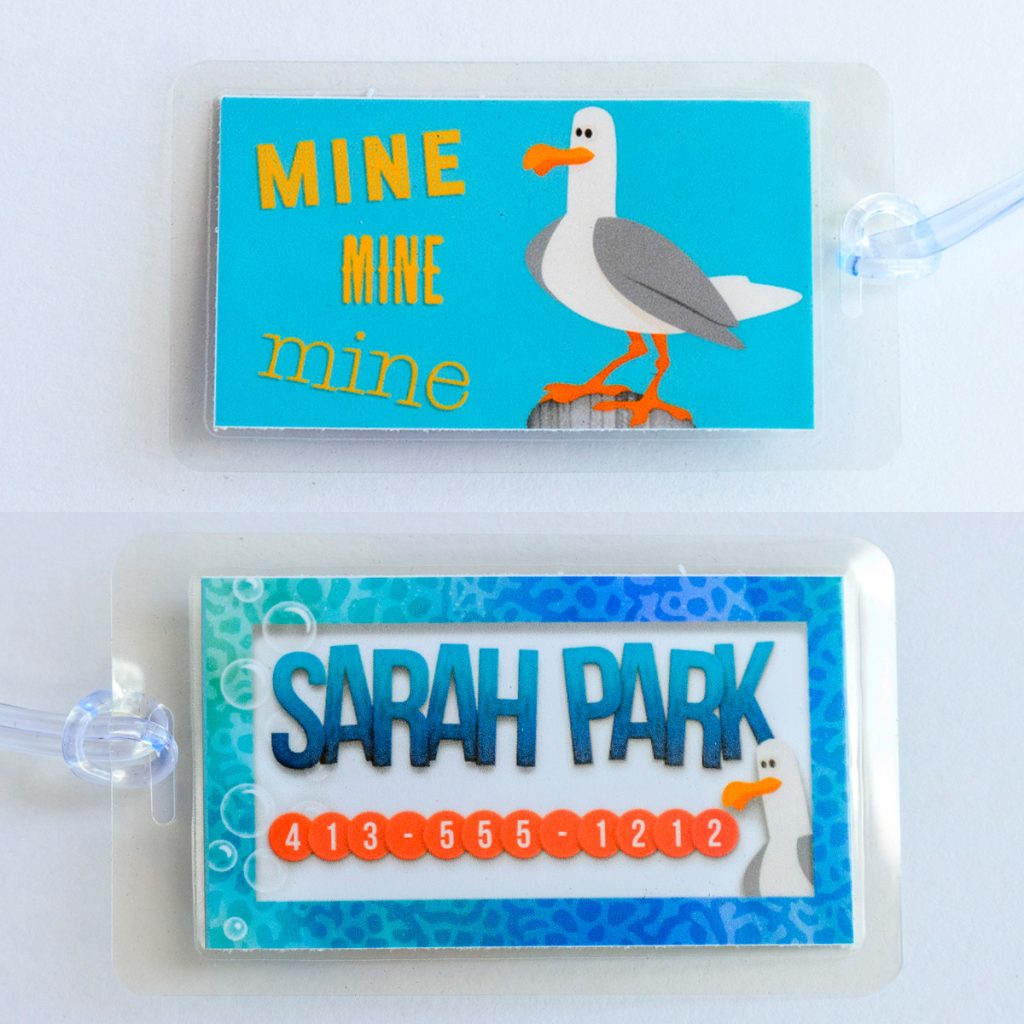 Created with Remember the Magic: Fish Friends by Studio Flergs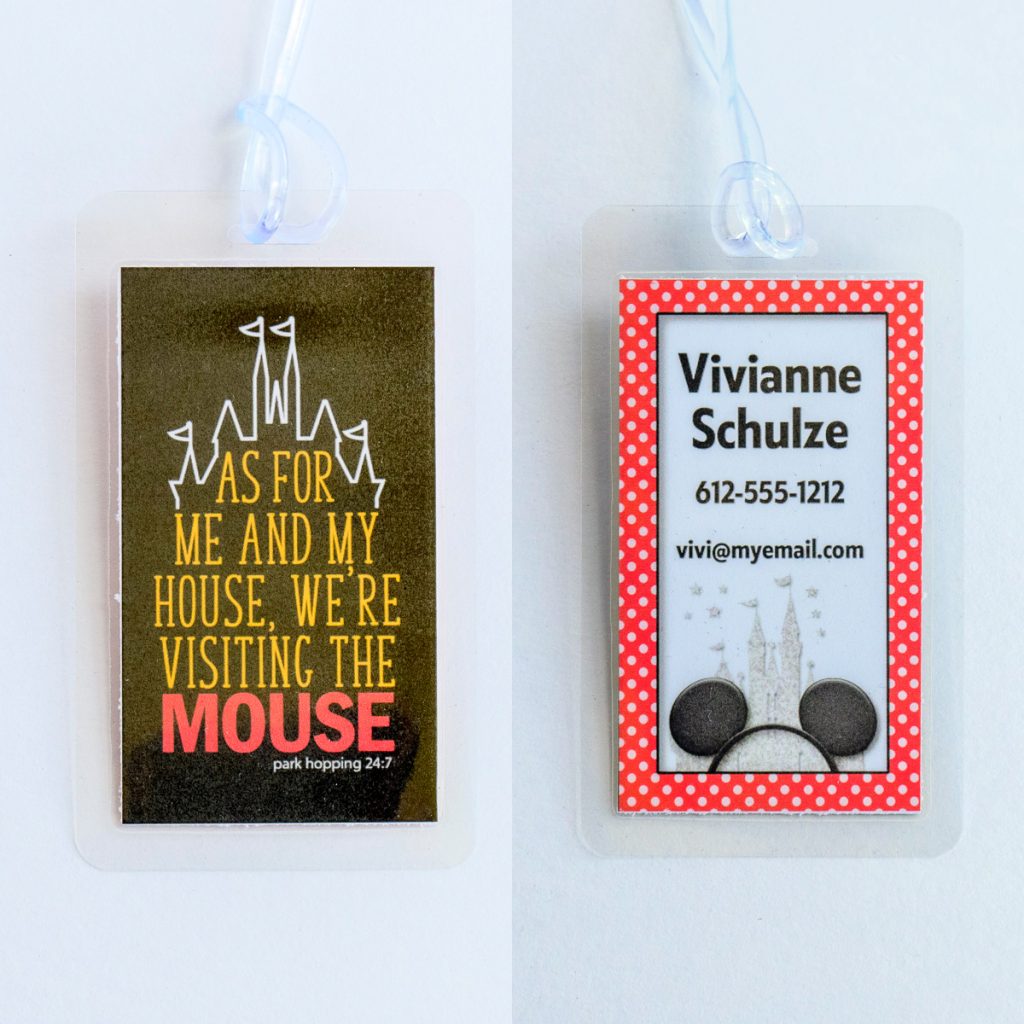 Created with Mouse Trip by LJS Designs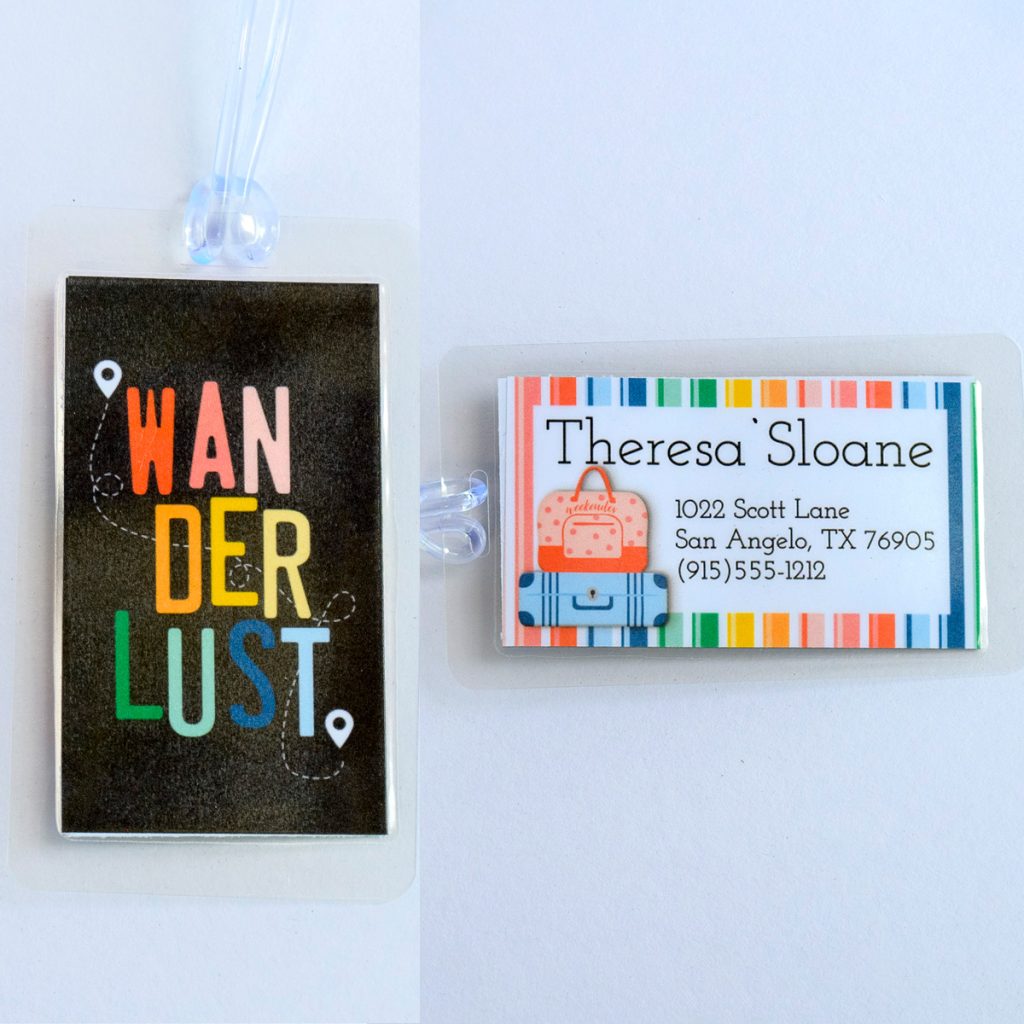 Created with Weekender by Traci Reed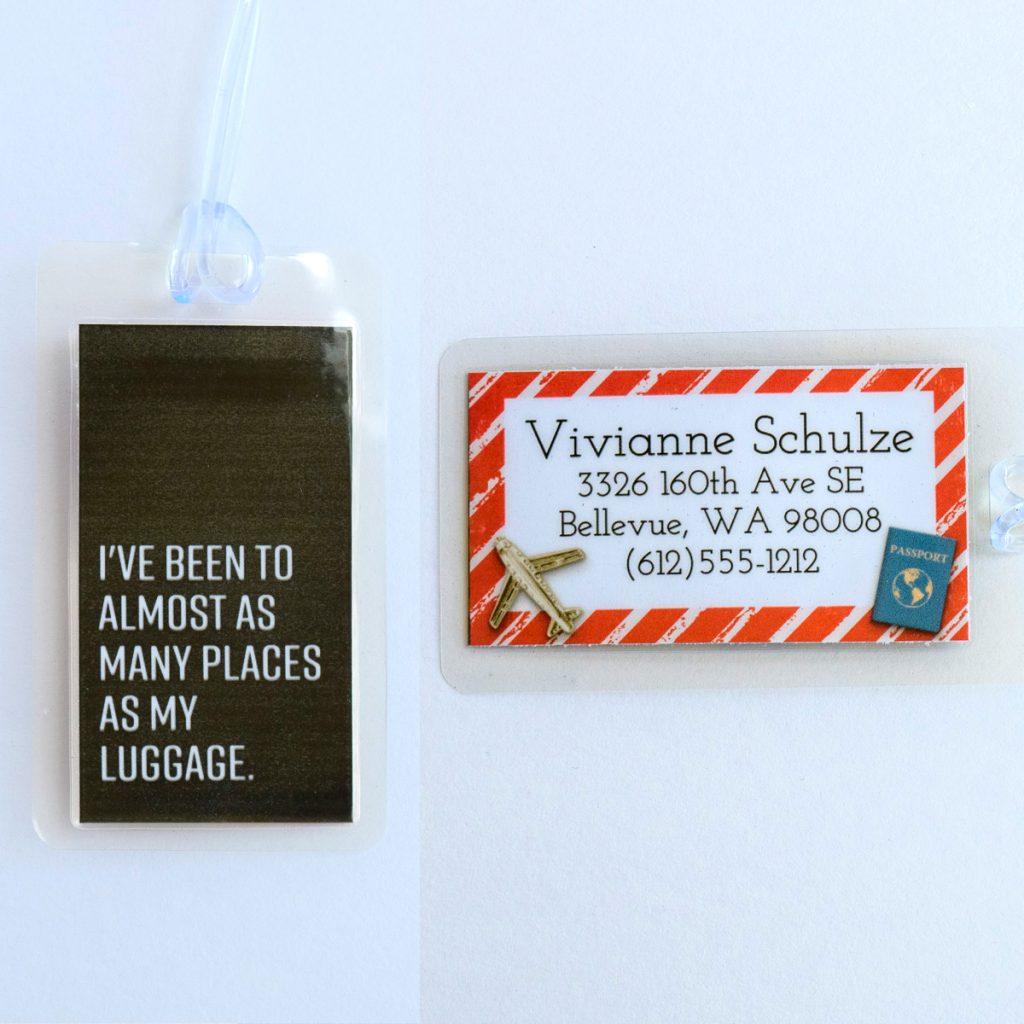 Created with Letter Boards – Travel 3 by LJS Designs and Wanderer: Destination Unknown by DSI
But, of course, you're not limited to pre-made journaling cards. You can get as creative as you'd like.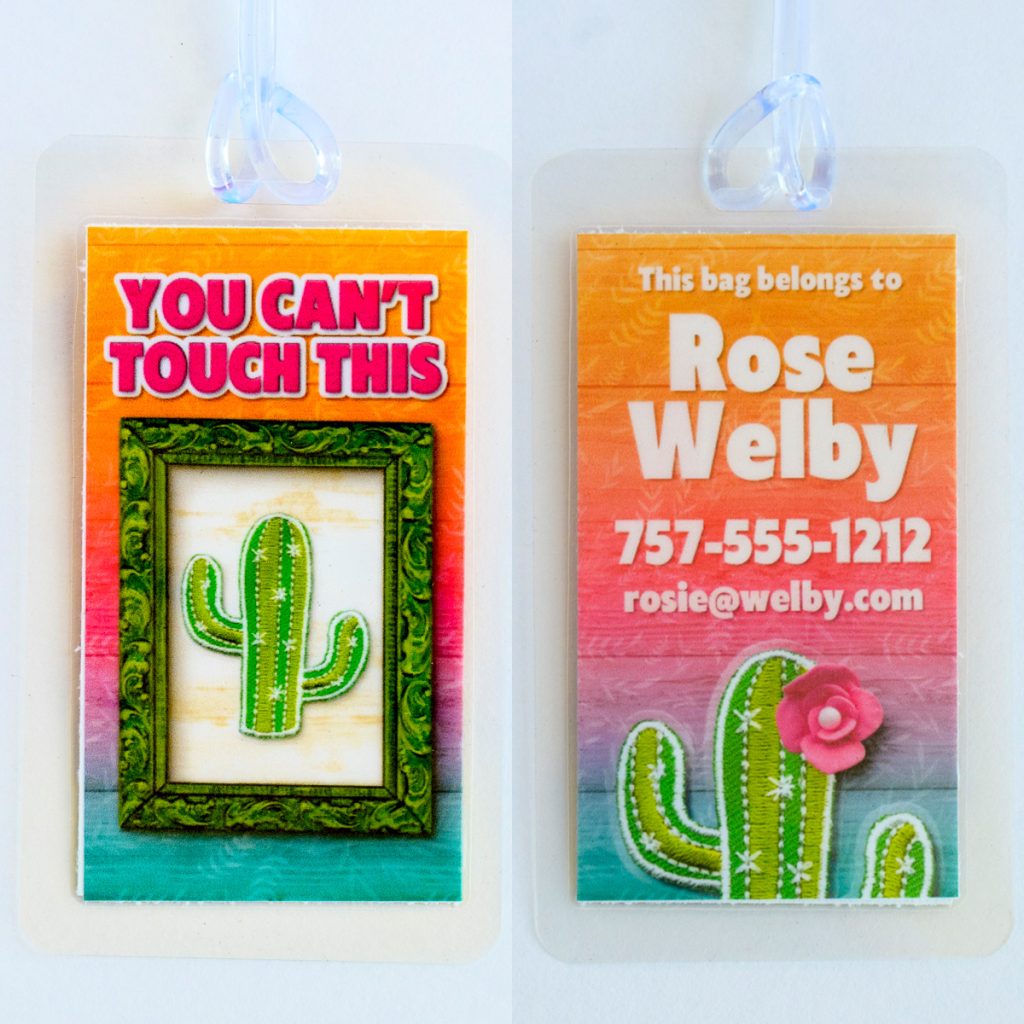 Created with Desert Dreamer by Kristin Cronin-Barrow & Brook Magee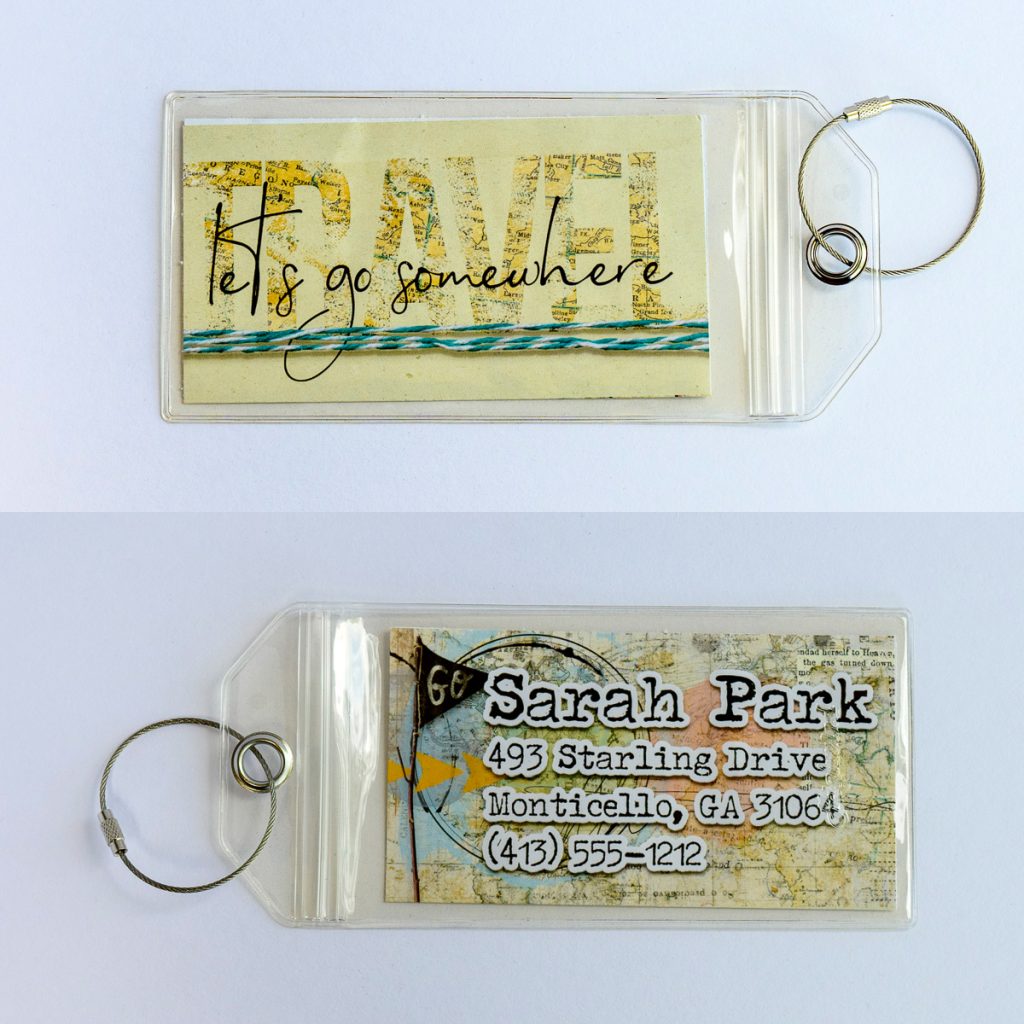 Created with Art Maker: Wander Duo by Little Butterfly Wings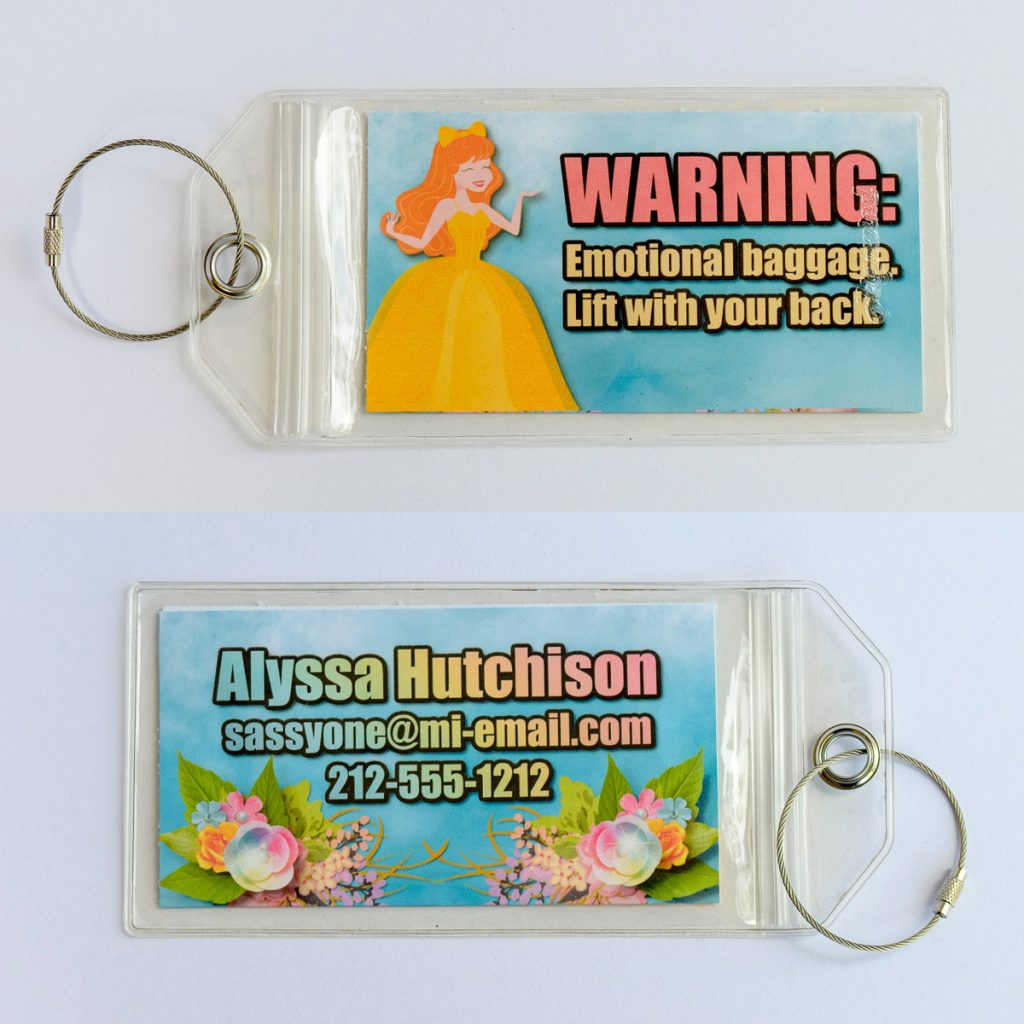 Created with Remember the Magic: Princess Fair by Studio Flergs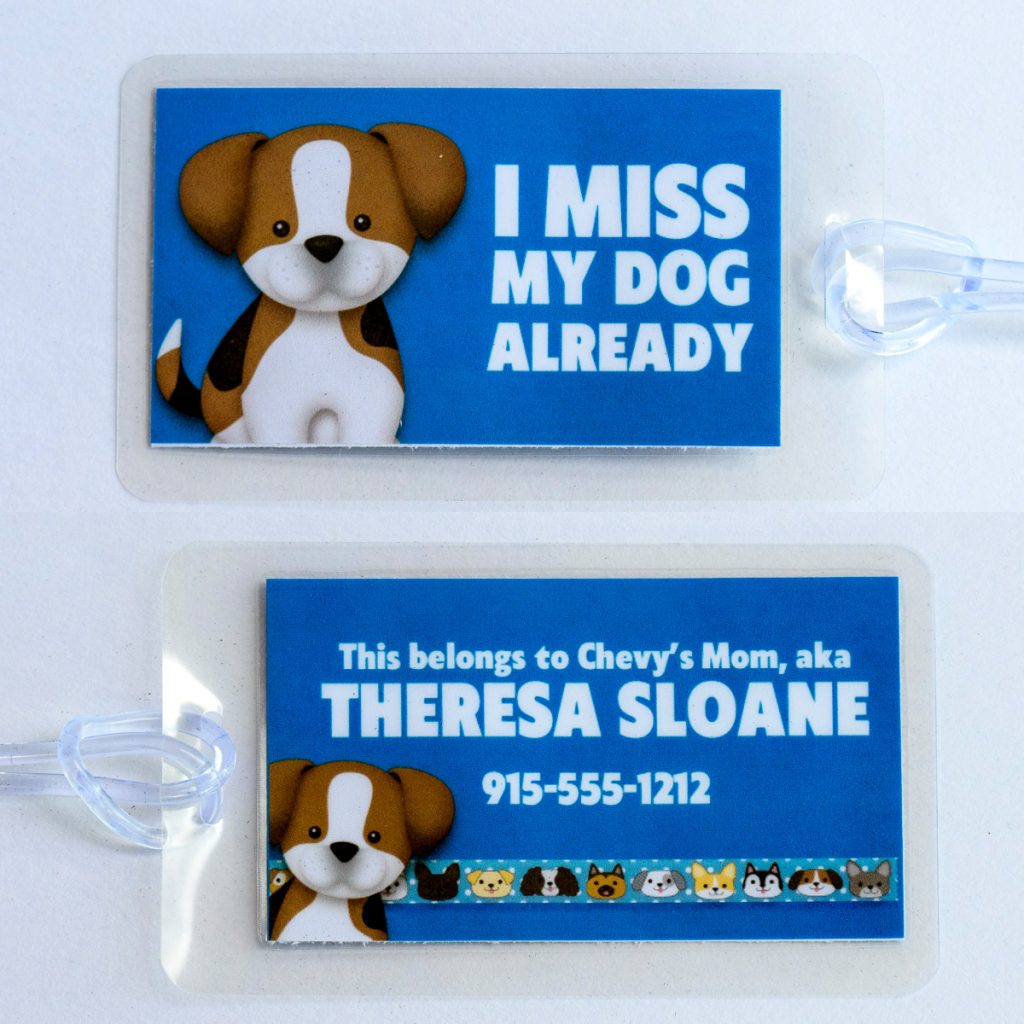 Created with Birthday Pets by Lliella Designs
And you don't have to limit yourself to only putting these on a suitcase. Have a child who participates in a sport that requires them to carry a bag to practice? Make them a customized tag with their name and favorite things!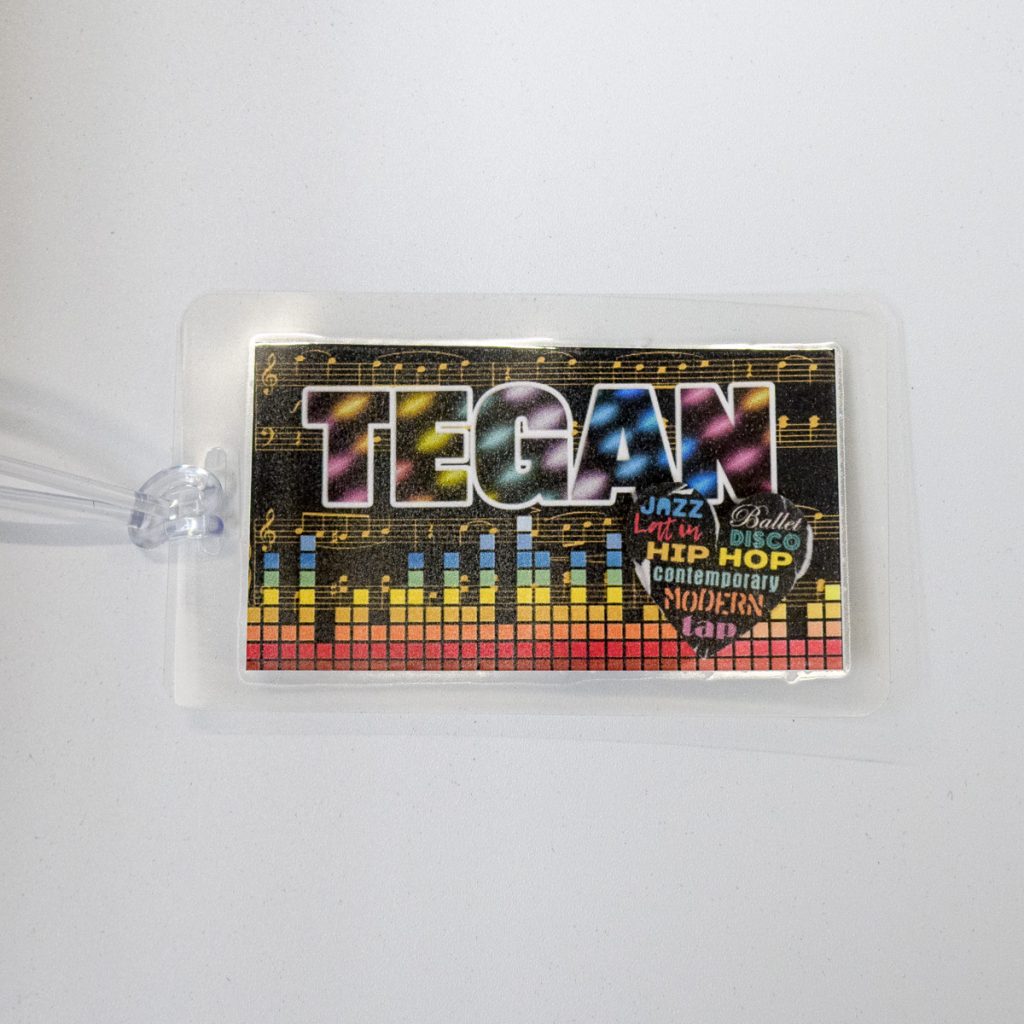 Created with Dance Mode On by Blagovesta Gosheva & WendyP
And that, dear friends, wraps up yet another installment of Think Outside the Album! As you plan out your summer travel, do take some time to update your luggage tags. By combining either zip-seal clear luggage tag holders or lamination with the plethora of gorgeous, professionally-designed digital scrapbooking supplies available in the Sweet Shoppe, you can easily create eye-catching tags in any theme you wish. And as you're starting to Think Outside the Album, remember – customized luggage tags make a thoughtful & useful gift. Whether it's a present for newlyweds to use for their honeymoon, customized designs for an out-of-town Bachelorette party, or matching designs for a big family vacation, you'll knock their socks off!
Be sure to post photos of your finished luggage tags in the Gallery – I can't wait to see what you create when you Think Outside the Album!